News
Buildings
Circular building design
Circular building materials
+20
Fostering cross-border collaboration in the Capital of Architecture 2023
From 2-6 July, Copenhagen hosted the World Congress of Architecture, welcoming global experts and change-makers from the built environment. State of Green and partners arranged a variety of events, field trips and communication activities with the purpose of sharing knowledge and showcasing sustainable building solutions from the Capital of Architecture 2023.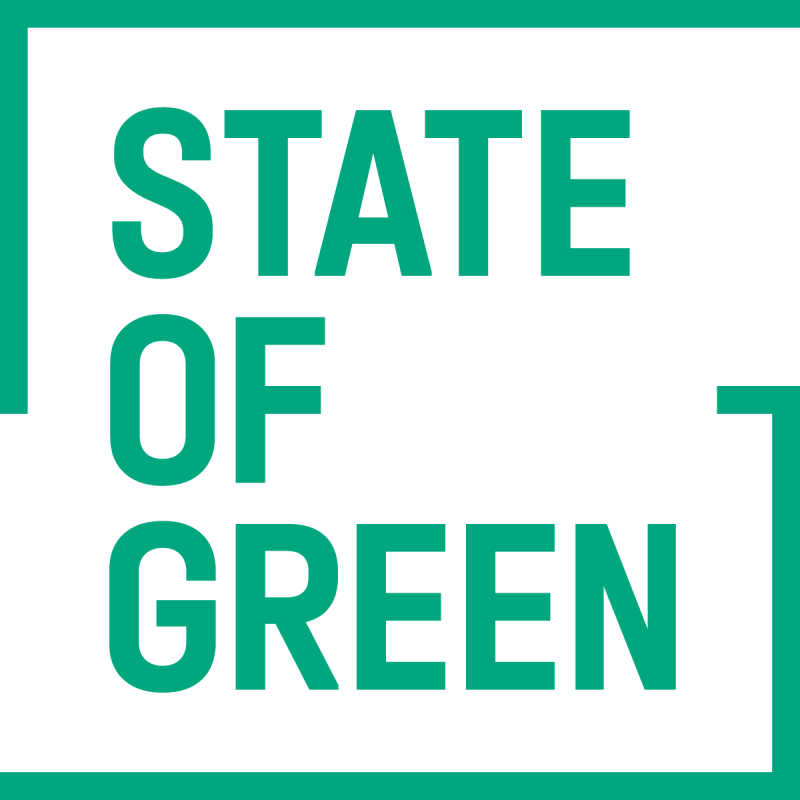 The dust is settling after last week when Copenhagen opened its gates for architects, experts and decisions- and change-makers from around the world for the annual UIA World Congress of Architecture 2023. Previously appointed as the world capital of architecture by UNESCO, the Danish capital hosted an abundance of architectural events and sustainable showcases across the city under the tagline "Copenhagen in Common".
State of Green took part in the celebrations by welcoming a bunch of specially invited delegations and guests for insightful presentations, exclusive networking sessions and guided tours – by foot, bike and by boat – all with a focus on creating sustainable futures in the built environment.
Inviting global partners to experience the sustainable buildings of Copenhagen
To celebrate the Danish capital's newly appointed status as the world capital of architecture, State of Green, Creative Denmark and The Trade Council in UK and Poland invited two delegations from Poland and the UK to experience the sustainable green buildings
and innovative architectural marvels throughout Copenhagen first-hand. The two delegations, consisting of high-level decision-makers from both commercial and public organisations, arrived in Denmark to gain insights on how to build sustainable while still maintaining aesthetics and quality of life in the built environment.
1/6
Site visit at VELUX Living Places
2/6
Site visit at Residential Buildings from 4-1 planet exhibition at BLOX
3/6
Presentation at House of Green by Danfoss
4/6
Welcome session at the House of Green by FInn Mortensen
5/6
Site visit at the Resource Rows
6/6
Site visit at Carlsberg Byen
The main purpose of the delegation trips was to inspire and showcase Danish solutions within urban green planning and share knowledge within energy efficiency, sustainability and circular economy within the built environment. Therefore, several organisations and site visits were particularly selected from Copenhagen's range of sustainable showcases.
Arriving in Copenhagen on the 2 July, the delegations started off with welcome sessions at House of Green, where the Confederation of Danish Industries and The Danish Energy Agency gave an introduction to the Danish green transition, as well as Denmark's approach to building sustainable, while Creative Denmark and Danish Association of Architectural Firms gave an introduction to the Danish architectural landscape at House of Creative Denmark at BLOX. The visits also included site visits and guided tours at sustainable landmarks and green architectural cornerstones, such as the carbon-neutral houses at Living Places by VELUX, the use of circular materials at the Ressource Rows by Lendager and a visit to the Danish supermarket, Meny, where Danfoss have reduced heating and CO₂ footprint by use of the waste heat.
"We can learn a great deal from Copenhagen, which is one of the cities that is at the forefront of sustainable construction and the creation of people-friendly space. During this visit, I have found much to inspire me here that is worth adapting to our own local conditions. I have also gained a greater understanding of the range of challenges that have to be faced when introducing innovative, green solutions. Thanks to the meetings organised by State of Green, I have also been able to learn from eminent experts in this field and expand my network of contacts. I hope that this will result in further cooperation and exchanges of knowledge." Anna Dużyńska, Vice President at DWE Group Poland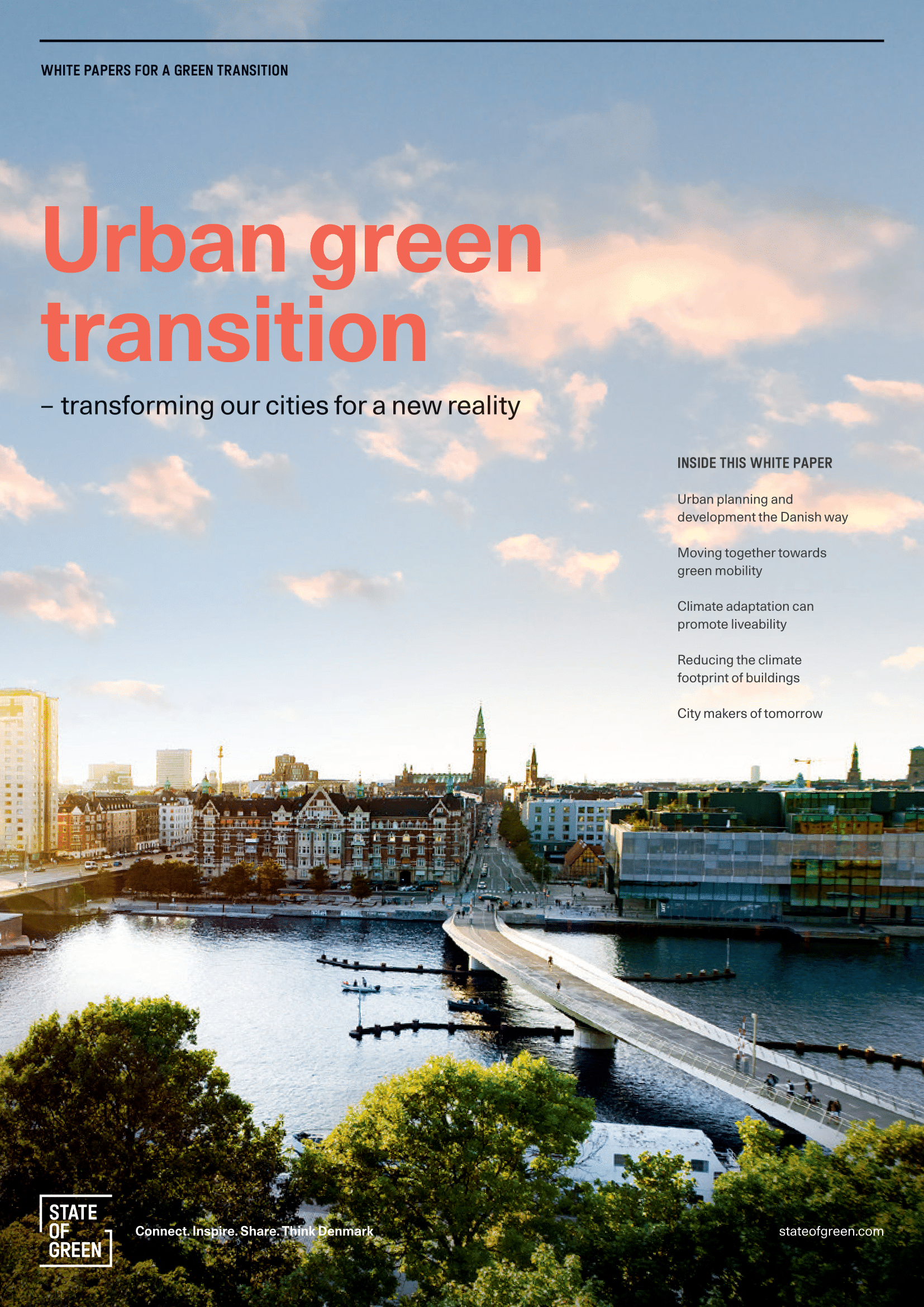 White paper: Urban green transition
Get inspiration on how to transform cities for a new reality. Download our new white paper on Urban Green Transition today.
Download now
Showcasing sustainable solutions and fostering cross-border collaboration
State of Green kickstarted the week with the launch of the white paper "Urban Green Transition": A 40-page showcase of why holistic and strategic city planning and development within mobility and infrastructure, climate adaptation, as well as environmentally conscious architecture and construction, must take centre stage in the transformed cities of tomorrow. The white paper was formally launched at House of Green on Monday 3 July, with the presence of collaborators and partners.
Later the same evening, State of Green had the pleasure of hosting a networking event together with Danske Arkitektvirksomheder (Danish Association of Architectural Firms) and Creative Denmark at the top of Industrines Hus, home to the Confederations of Danish Industries. Here, close to 200 international and Danish architects and other urban experts got the chance to meet and exchange experiences and competencies​ on how to collaborate across borders in the efforts to accelerate urban green transition. The evening included informative and inspirational speeches from Line Barfod, Mayor of Technical and Environmental Affairs at the City of Copenhagen and Helle Søholt, CEO and Founding Partner at Gehl Architects.
1/7
Exclusive networking event at the rooftop of the Confederation of Danish Industries
2/7
Exclusive networking event at the rooftop of the Confederation of Danish Industries
3/7
Exclusive networking event at the rooftop of the Confederation of Danish Industries
4/7
Guided bike tour around Copenhagen
5/7
Guided boat ride in the inner harbour of Copenhagen
6/7
Guided boat ride in the inner harbour of Copenhagen
7/7
Guided boat ride in the inner harbour of Copenhagen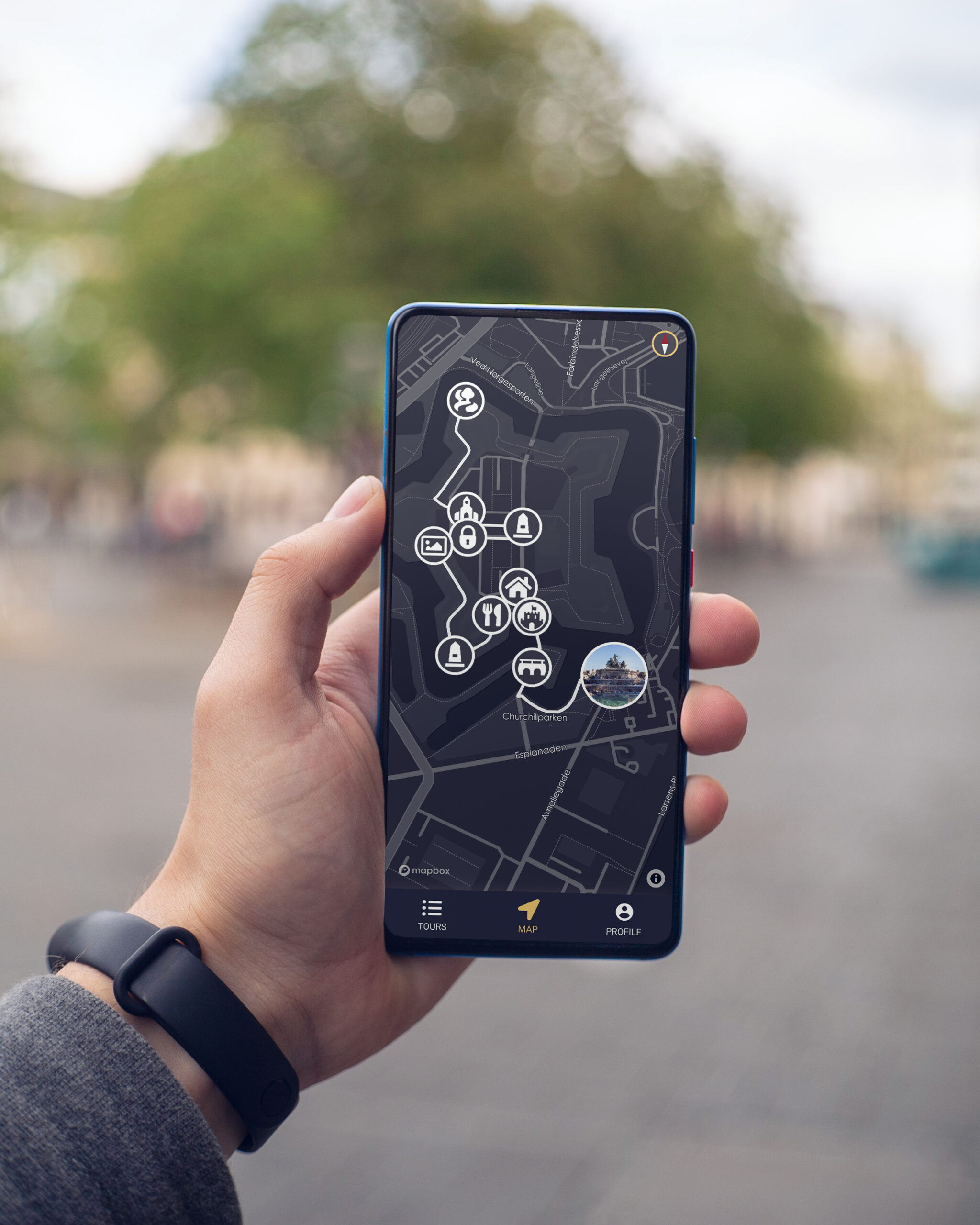 Explore the Green Walk of Copenhagen
Stroll through the streets of Copenhagen, while you learn about Denmark's green transition and discover measures to decarbonise buildings along the way.
Learn more about the Green Walk
The following day, State of Green, Ramboll and Donkey Republic arranged a guided trip by the favourite mode of transport for Copenhageners, by bike, giving 30 participants a chance to experience Copenhagen's bicycle-friendly urban landscape first-hand. The participants were introduced to several architectural gems and urban infrastructure landmarks in Copenhagen such as BIG – Bjarke Ingels Group's VM Houses, Dissing+Weitling's Bicycle Snake and Cobe's Karen Blixen's Square at Københavns Universitet – University of Copenhagen.
And what other way to end a hectic week, than to take a relaxing boat ride by the picturesque Copenhagen inner harbour. Together with organisers Danish Association of Architectural Firms and BLOXHUB, State of Green invited 130 UIA Congress guests from all corners of the world to explore architectural icons on a guided boat ride. The boat trip was guided by Dansk Byplanlaboratorium, and included insights and perspectives from Cassie Sutherland from C40 Cities and Camilla Richter-Friis van Deaurs, Chief City Architect from the City of Copenhagen, as well as architects and engineers from various buildings and infrastructure projects passed by on the route.
Lastly, with 10.000 professionals in town for the UIA Congress, State of Green launched the "Green Walk" – an audio tour inviting visitors to discover Denmark's green transition while exploring the energy.-efficient buildings and architectural marvels of Copenhagen. With eight stops and many more insights on topics spanning from retrofitting and energy regulation to climate adaptation, our new interactive tool is a leisurely stroll towards a greener future.
You should consider reading
Buildings
Circular building design
Circular building materials
Circular business models
Circular construction
Climate change adaptation
District energy
District heating
Energy efficiency
Energy efficiency in buildings
Green buildings
Green financing
Indoor air quality
Job creation and transition
Resource efficient production
Smart buildings
Smart cities
Smart energy systems
Smart infrastructure
Urban air pollution
Urban infrastructure planning
Urban mobility
Urban planning and development