Reusing materials for The Resource Rows
3. September 2021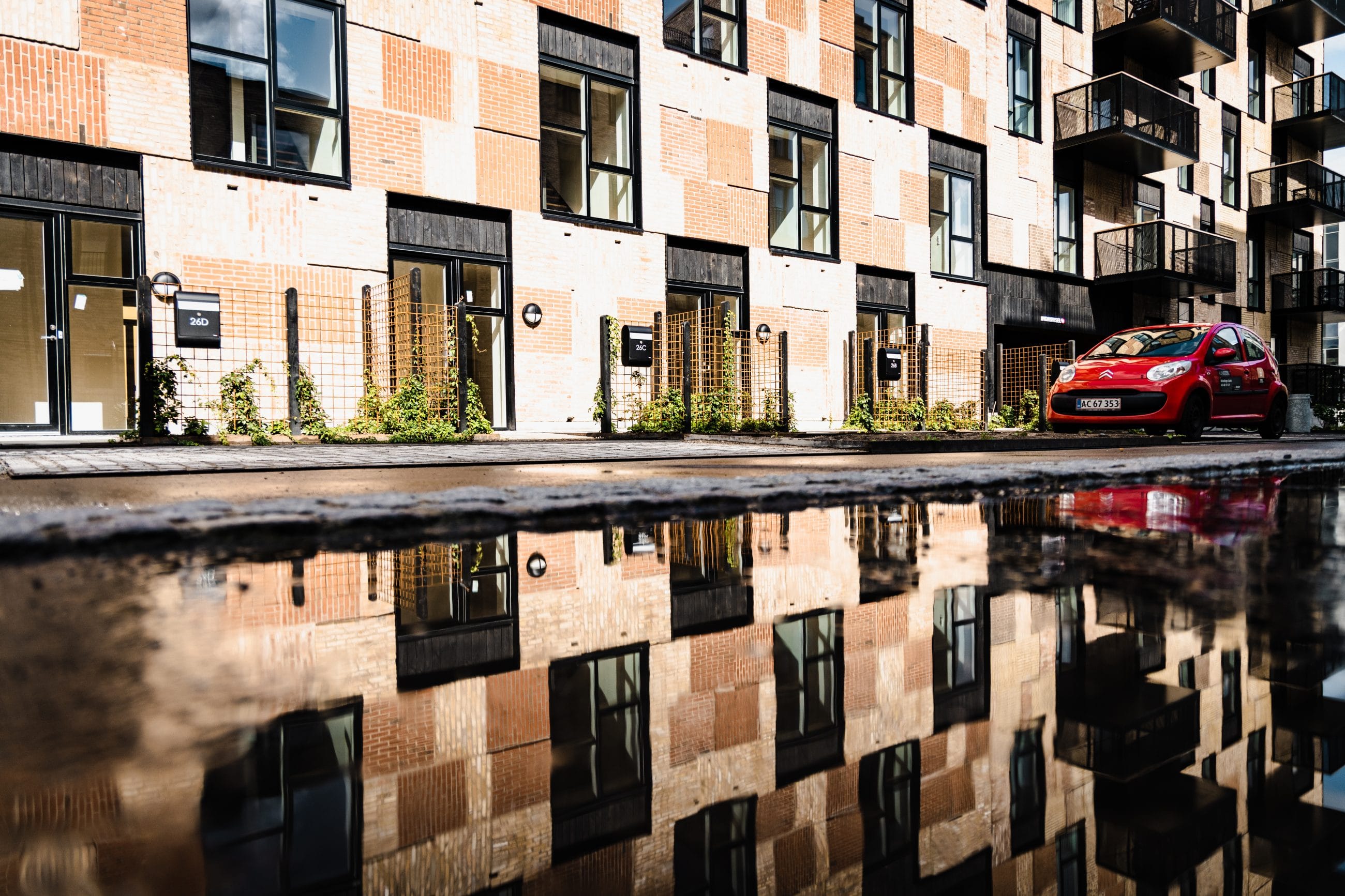 Solution provider

More from Lendager Group
Want to see this solution first hand?
Add the case to your visit request and let us know that you are interested in visiting Denmark
Request Visit
Challenge
The construction industry in Denmark accounts for approximately 30 per cent of the country's total CO2 emissions and one third of the country's waste generation.
Solution
The Resource Rows, a housing project consisting of 92 flats, demonstrate a radical reuse approach to materials that significantly reduce the construction carbon footprint. The flats are arranged around a shared courtyard and roofscape with 29 greenhouses made from reused wood and windows. The walls are built using upcycled bricks taken from a demolished Carlsberg brewery. As the brewery bricks were cement mortared and difficult to disassemble, Lendager developed a method whereby large squares would be cut from the old facades. Brick modules in different colours were then assembled in new designs, giving the building a  patchwork like facade. All internal floors were made of waste wood from the flooring manufacturer Dinesen, which would otherwise have been burned.
Results
When building the Resource Rows, 10 per cent of the materials are upcycled waste materials, while the overall CO2 reduction is 29 per cent compared to benchmark reductions. Around 300 tonnes of wood waste were sourced from the construction of the city's new metro and used externally for terraces etc. Each reused brick represents a CO2 saving of 500g and the wood a CO2 saving of 77 per cent.