News
Wastewater management
Wastewater treatment
Water management
Analysing wastewater can detect second wave of COVID-19 outbreak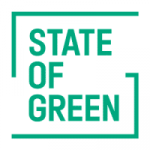 Who would have thought that going to the toilet could provide valuable information on the COVID-19 outbreak?
Wastewater can actually reveal how many pathogenic microorganisms people in a specific area have. Therefore, wastewater can be a source to detect the occurrence of SARS-CoV-2, which is the cause of COVID-19. To collect these samples, Danish scientists at the Technical University of Denmark (DTU) have collaborated with Denmark's largest wastewater company BIOFOS. The samples are gathered from BIOFOS' wastewater treatment plants in Copenhagen, where water from the Danish capital's 1.2 million inhabitants is treated.
"BIOFOS' three treatment plants are something close to the ideal place in Denmark to establish a monitoring system. BIOFOS covers a very large part of the Danish population and with their size and modern facilities, they already have routine procedures for collecting and testing wastewater. We have been collaborating with BIOFOS for almost five years and have gained a great deal of knowledge about the presence of antibiotic resistance in the metropolitan area. It is good to see that the collaboration can also be used to monitor all other pathogens," said Frank Aarestrup, Professor, DTU National Food Institute in a press release.
 -Related solution: Circular Economy in Wastewater Treatment
Wastewater can reveal changes in the infection pressure
The analyses of wastewater have been running for years. As part of the work to further develop global disease monitoring via wastewater, DTU has analysed six litres of wastewater from Copenhagen per week during the past five years to study changes in the results. However, during the COVID-19 outbreak, DTU has shifted its focus to analyse the occurrence of COVID-19 in the wastewater.
There are several benefits to analysing wastewater: It does not require ethical approval as the sample material cannot be linked to individuals. In addition, the sample material reveals infections despite the infected being asymptomatic.
"Doctors expect another wave of coronavirus. We can detect it when it happens - probably in a few months - because we monitor and collect samples twice a week, and I examine the samples immediately. Therefore, if we expect another wave in June, we can hopefully discover it at an early stage," said Saria Otani, PhD in molecular microbiology at the DTU National Food Institute, to Danish news media TV2 Lorry.
The analyses cannot, however, show exactly how many people are infected. The data is used to reveal whether the infection pressure – i.e. the number of people with COVID-19 - is increasing or decreasing. Wastewater monitoring can thus give an early warning that a new wave of COVID-19 is occurring.
-Related solution: Smart real-time control of water systems
Global sewage surveillance
The sewage sampling in Copenhagen in just a small part of a group of researchers' big ambition of creating a global surveillance system via sewage. As part of their efforts to prove that analysing sewage is a useful method for monitoring infectious diseases and antimicrobial resistant bacteria, the researchers have conducted studies in more than 250 cities in 103 countries around the world.
Research colleagues from the global sewage project from the Netherlands, Spain, USA, New Zealand and other countries are also regularly analysing sewage as a supplement to their national disease surveillance in order to gather as much information as possible in the fight against COVID-19.
Sources:
Photo credit: Jan Kolar
You should consider reading
Wastewater management
Wastewater treatment
Water management