Publication
Buildings
Climate change adaptation
Photovoltaics
+4
21. September 2020
Financing the green transition
How investments enable a sustainable future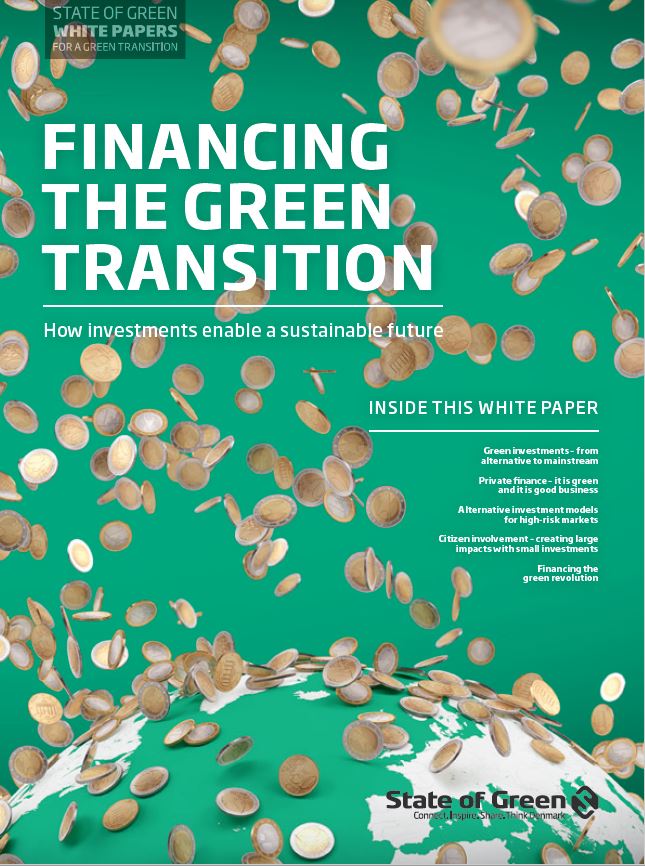 Download publication
A large amount of capital is required in the green transition and solid financing models are vital if the green political goals for the future are to be reached.  In order to limit the temperature rise to 1.5 degrees Celsius, for instance, the International Renewable Energy Agency estimates that global annual investments in renewable energy have to double from around EUR 280 billion per year today to EUR 635 billion per year towards 2030.
Green investments - from alternative to mainstream
Until recently, green investments were considered both alternative and high-risk. However, between 2010 and 2019, more than EUR 2.28 trillion went into building new renewable capacity globally, primarily solar and wind energy. Financing the green transition is one of the largest global challenges for the coming decades and we hope this White Paper will be an inspiration to help new projects to get underway.
About this White Paper
This White Paper includes a number of examples of already financed projects from around the world. Following a foreword from the Danish Minister for Climate, Energy and Utilities, the first chapter focuses on institutional investors and pension funds and their role while the second chapter explores other sources of private financing including green mortgage loans and venture capital. The third chapter takes a look at alternative investment models for high-risk markets and chapter four explores citizen involvement in financing the green transition.  The fifth and final chapter looks into how to finance research, development, test and demonstration projects. We hope you feel inspired.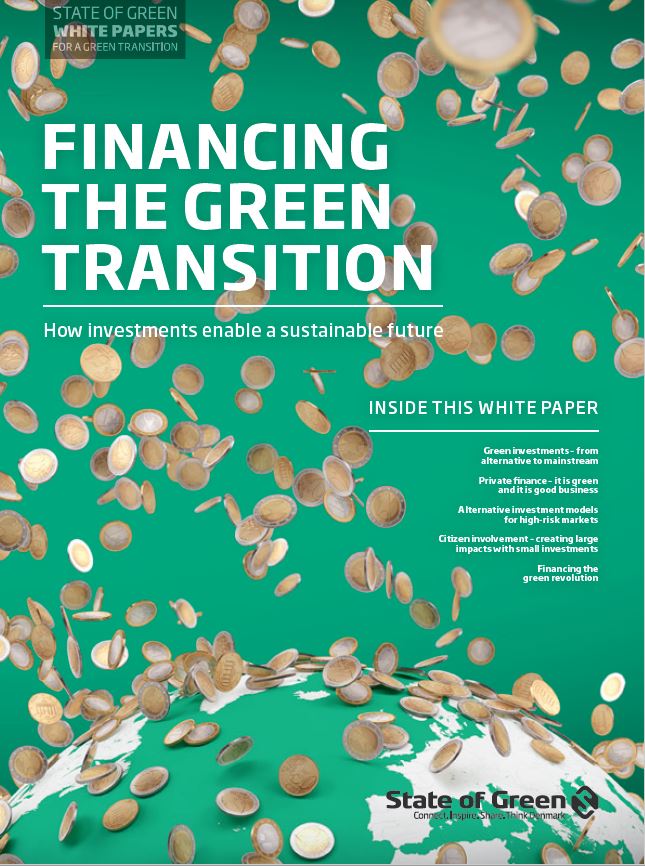 You should consider reading