Perspective
Smart cities
Urban mobility
Smart mobility
Decreasing congestion and improving air quality in the cities.
As more and more people move to urban areas, commuting and transportation of goods will increasingly challenge the transport system and therefore increase congestion and emissions. At the same time, politicians are seeking to create more liveable cities which entails more green spaces, cleaner air, biking lanes instead of car traffic etc.
For many, the answer is smart mobility and smart cities, where digital services foster the sharing economy, self-driving cars and e-mobility that change how we move around and make transportation more efficient and cleaner while taking up less space.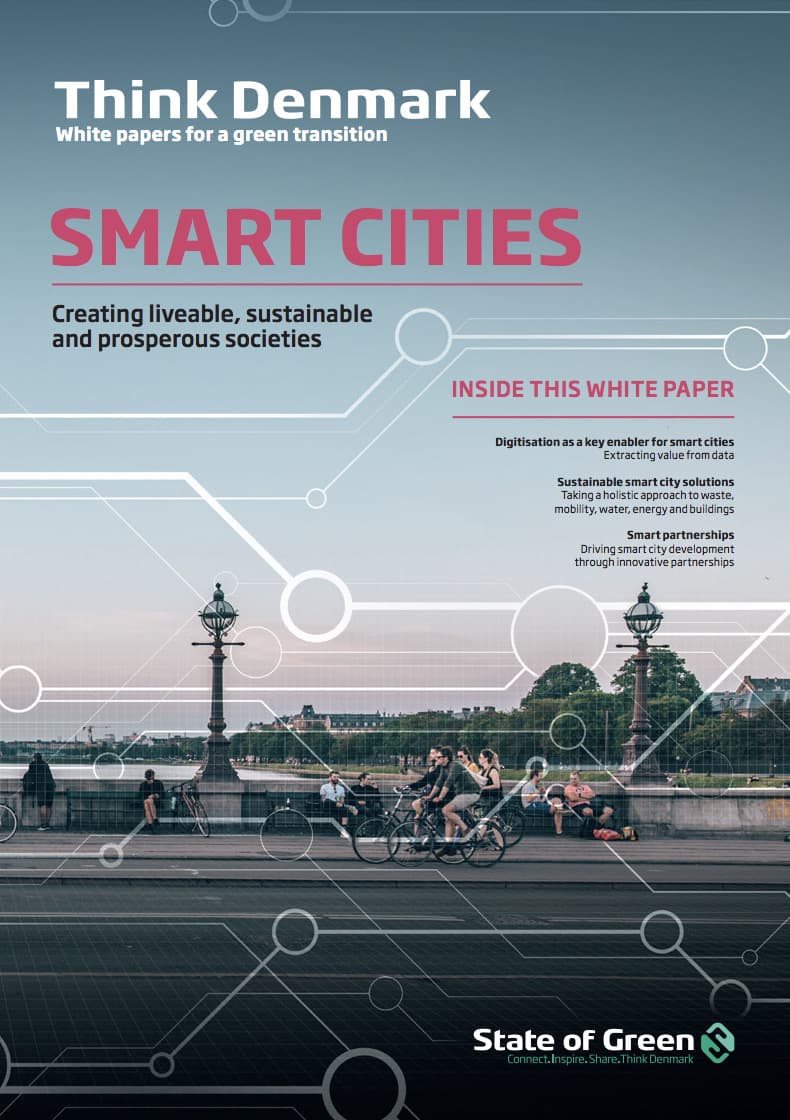 Download our publication on smart cities
This article is part of our publication 'Smart Cities'
Download now
Car sharing and public transport must go hand in hand
Parking occupancy is close to or even above 100% in many cities. The result is many cars taking up large amounts of available space, while driving very few kilometres to find parking. Congestion and the fear of not finding a parking space when returning home makes public transport and bikes more attractive for commuting, as well as for undertaking other short distance trips. No single mode of transport can do the job alone. In order for citizens to move away from car ownership, easy access to multiple, alternative mobility solutions at reasonable prices offering high enough levels of convenience are required. By providing car sharing programs in combination with public transport, citizens' transport needs are likely to be covered, without having to own a car.
In addition, citizens need easy access to multiple modes of transport without having to register a driver license and credit card in multiple apps. In Berlin, Copenhagen and other cities there is an increasing awareness of the need for mobility packages to be combined in one account to make the
registration process easier and offer a single application to help users compare prices and find the option that best matches their needs.
Electric vehicles as a solution
Electric vehicles play a key role in solving problems of increased CO2 emissions in the ities. Not only do electric vehicles encourage smart mobility, they  also enable the realisation of an intelligent energy system with increasing amounts of fluctuating power. Charging of the electrical vehicle can be moved to outside of peak hours, without reducing the comfort of the consumer. This brings several socio-economic benefits due to cheaper electricity  production and energy savings for the end consumer. With a smart approach to urban mobility, where renewable energy is part of the solution, future challenges can be met.
You should consider reading
Smart cities
Urban mobility