Publication
Buildings
Living labs
Smart buildings
+4
10. December 2019
Smart cities
Creating liveable, sustainable and prosperous societies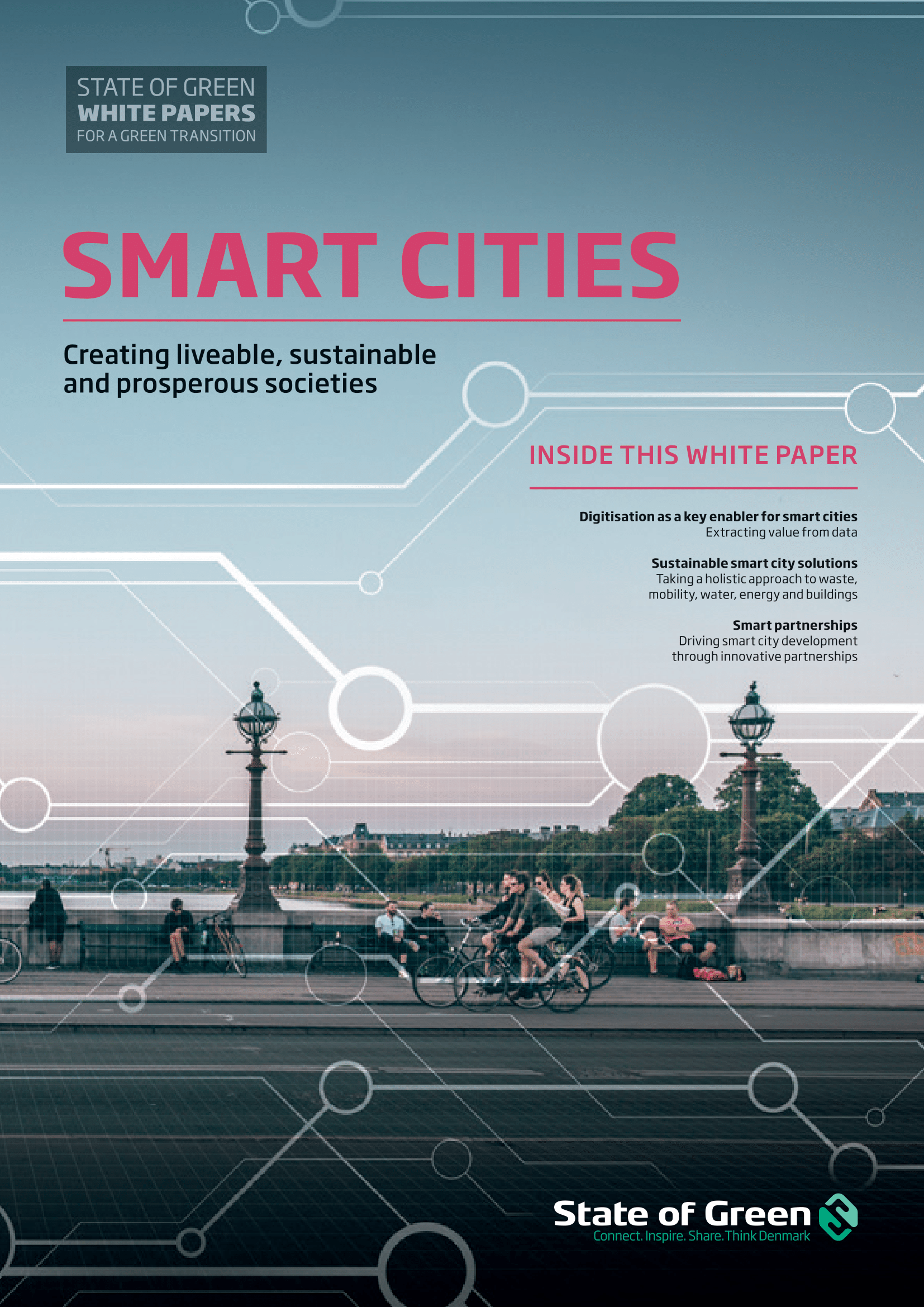 Download publication
As the pace of urbanisation only quickens, cities face immense challenges related to sustainable waste management, mobility, climate adaptation and energy. However, as their political, economic and technological power grows, cities can harness this trend to act as leaders in the green transition and drivers of the green economy – contributing to solving the UN Sustainable Development Goals. Cities need smart solutions to ensure that they are optimised for sustainable economic activity, energy consumption and positive environmental impacts.
Cities account for 70% of global CO2 emissions today.
This white paper features lessons learned from smart cities applying sustainable solutions. Through state-of-the-art case examples across waste management, mobility, water, buildings, heating and cooling and smart energy systems, the white paper illustrates how taking a smart approach to urban development creates liveable, sustainable and prosperous societies globally. It is meant to serve as a tool for inspiration for reaping the benefits of implementing sustainable, smart city solutions in your city.