Perspective
Smart cities
Smart infrastructure
Digitalisation as a key enabler for smart cities
Extracting value from data is crucial.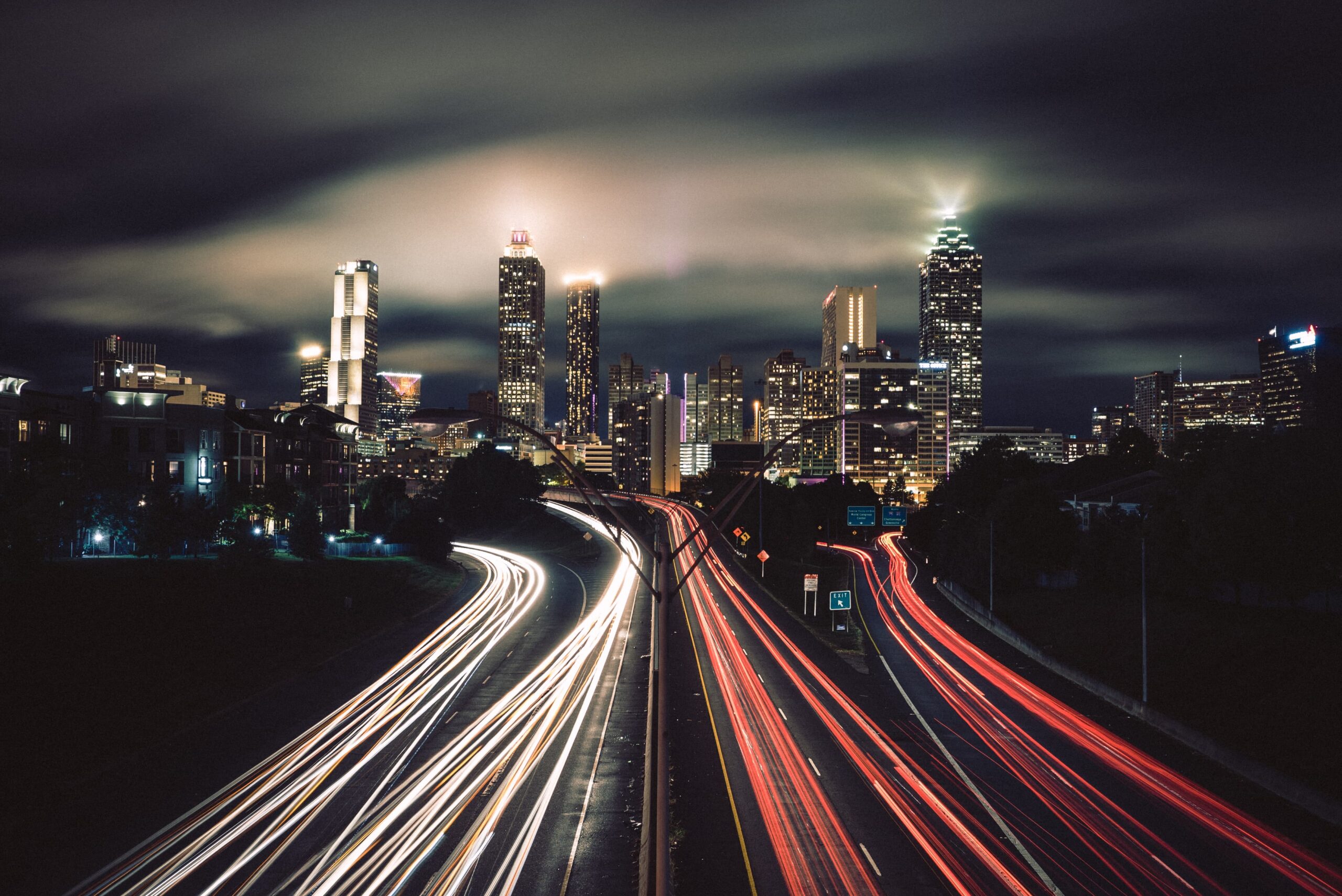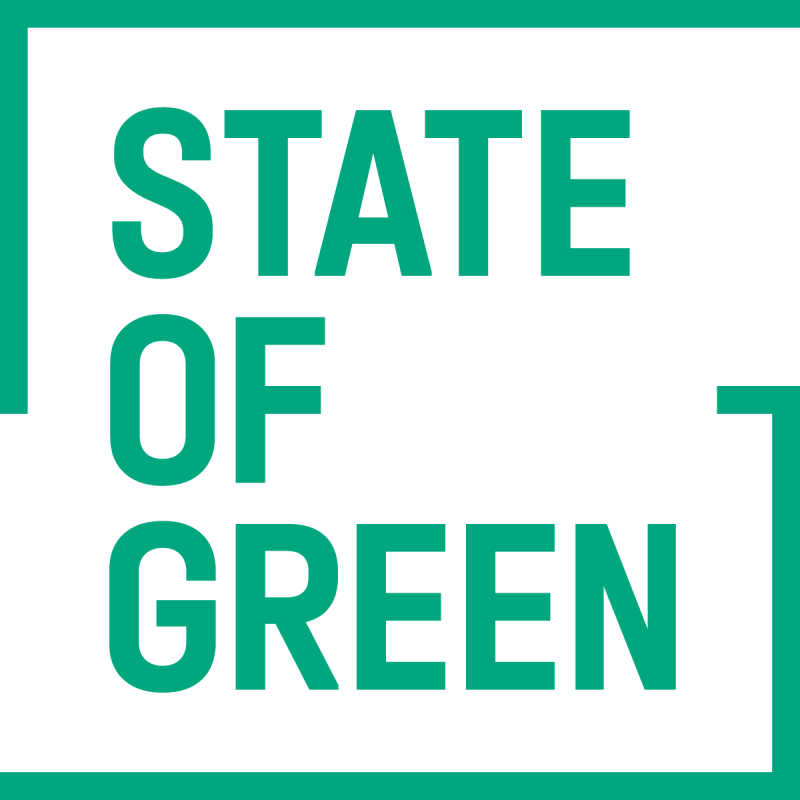 For many years, cities have applied digital technology to solve major metropolitan challenges. However, the pace at which this adoption takes place is rapidly increasing. Data is the lifeblood of the smart solutions needed to address environmental challenges across energy, water, waste and environment in smart cities.
Digital technology is crucial to create smart cities that fuel sustainable development. However, the application of digital technology should not be seen as a goal in itself. It is merely a means with which to reach the goal of sustainable growth and increased liveability in cities, as the figure in chapter 1 indicates.
Converting data to valuable information
The rapid spread of digital technologies means that the generation of real-time data from IoT sensors, network remote control and automation systems, continues to increase. Now the key objective is to extract value from data on e.g. energy consumption patterns, the amount of waste in garbage bins, traffic flow and air pollution.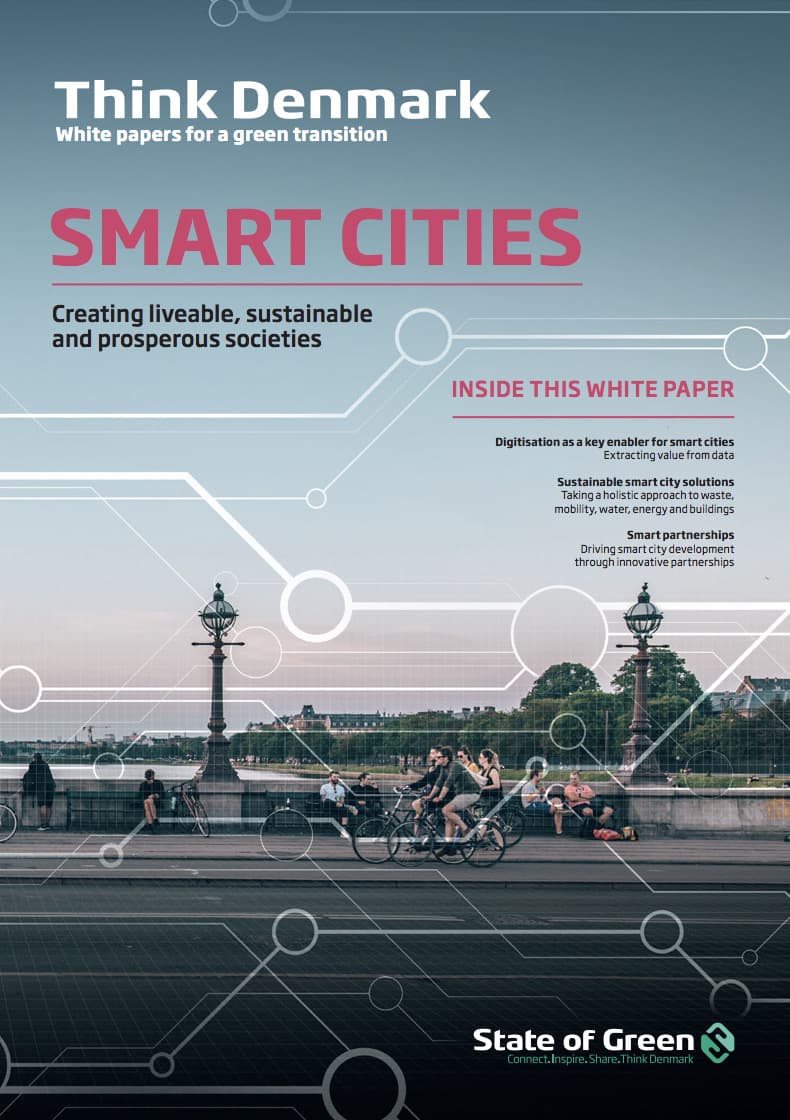 Download our publication on smart cities
This article is part of our publication 'Smart Cities'
Download now
Stable, green energy for smart cities
A key challenge in developing smart cities is to ensure access to stable, green and inexpensive energy for all purposes – transportation, heating and commercial use. To achieve this, it is paramount to build smart energy systems that can make use of the insights obtained from the available data. The abundance of data in the Danish power sector can be traced back to 2013, when the government ordered distribution system operators to install smart meters in all households by 2020.
Today, Distributed System Operators are ahead of schedule and approaching full implementation of smart meters in private households. Once fully implemented, hourly data will automatically flow from all households via the electricity companies into the so-called DataHub where it is made available for e.g. settlement. In other sectors such as gas, water and heating the amount of data is also starting to increase significantly.
Creating value for customers and companies
In a digitised energy system, utilities can use the collected data to gain knowledge about how to optimise existing grid operations. They can also use the data to improve investment decisions regarding maintenance and the future development of the grid. This potential is not limited to the power sector but can also be realised in other sectors such as water and heating. Data can also be used to develop products nd services that enable end users to consume energy when it is green and inexpensive. Hence, data is the key resource that binds the future energy system together and enables the development of smart city applications. By combining data from the infrastructure with new business models it is possible to create value for customers and companies involved.
You should consider reading
Smart cities
Smart infrastructure