From a smart vision to a smart society
Leveraging the Danish experience.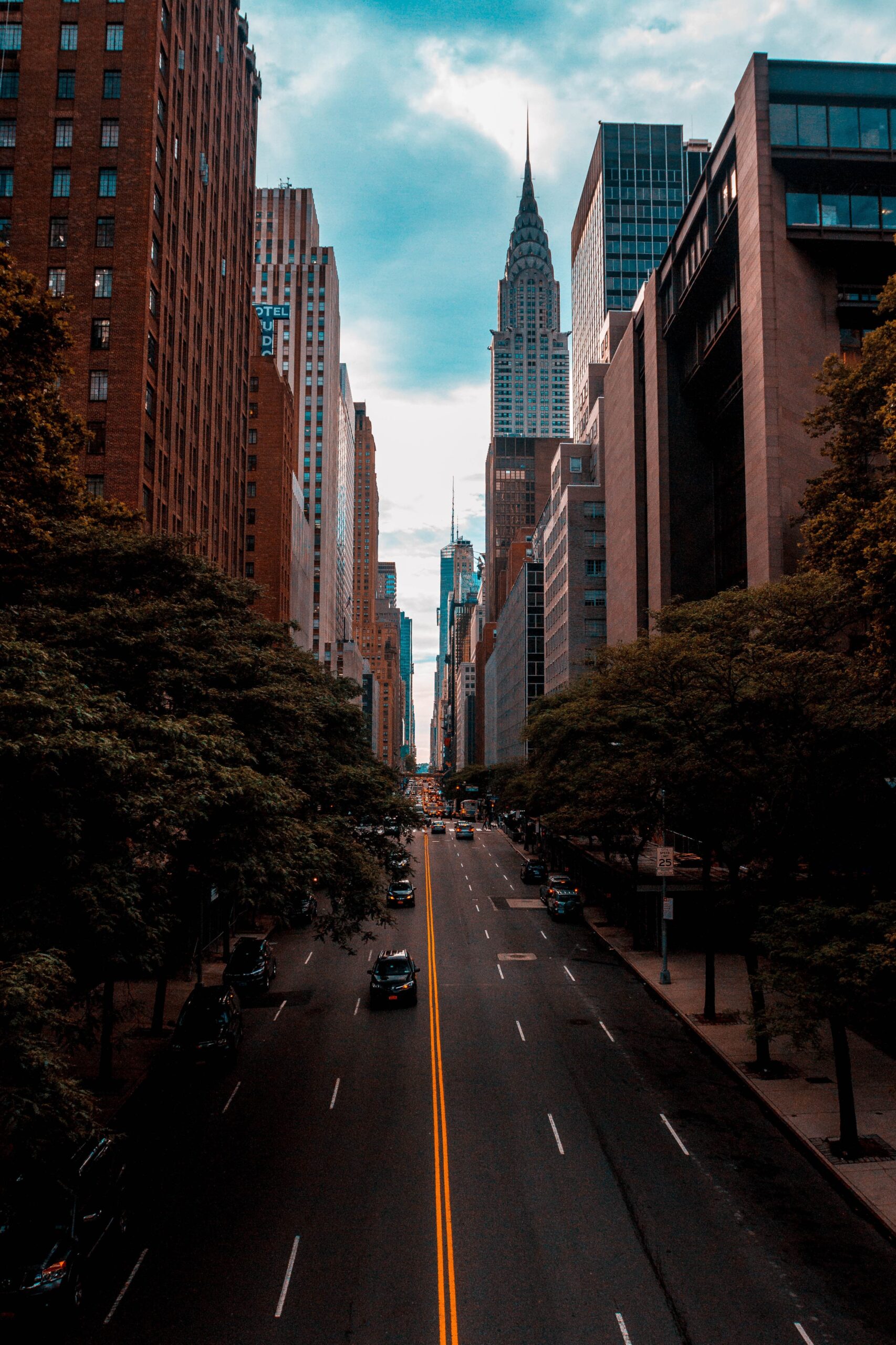 Today, cities account for 70% of global CO2 emissions. Increased urbanisation places additional pressure on traffic congestion, waste and water management systems and overcrowded, polluting transportation systems, all of which create negative impacts on citizens' physical health and wellbeing. We need smart solutions to ensure that cities are optimised for sustainable economic activity, energy consumption, and environmental impact.
The smart city concept came to Denmark in the early 2010s. Closely related to concepts of liveability and sustainability, the 'smart city' notion was  primarily applied by  Denmark's larger cities such as Copenhagen (the country's capital) and Aarhus. Smaller cities such as Albertslund rapidly  embraced the concept and began to work with it actively.
The focus of this work was not only to address the major challenges cities and communities are facing via the use of data, sensors and autonomous machines and vehicles, but also to do so while embedding the services in a holistic, human-centric governance framework based on open standards and strong international collaboration. This ambition led to the formation of the Danish Smart Cities Network, which continues to be the key forum for a broad range of stakeholders.
Scaling solutions
Since then, a number of Danish cities have adopted the concept and are working with national and international businesses to develop and implement solutions within mobility, e-government, lighting, welfare technologies, waste management and energy. Future emphasis for the smart cities agenda in Denmark will be on enhancing the scalability of solutions in a global context, development of regional and national data hubs, and a broader focus on society and communities instead of only cities. The latter is to emphasise the need to apply smart, digital solutions to address challenges in smaller cities and less populated areas, which constitute the majority of Danish society, as well as the rest of the world.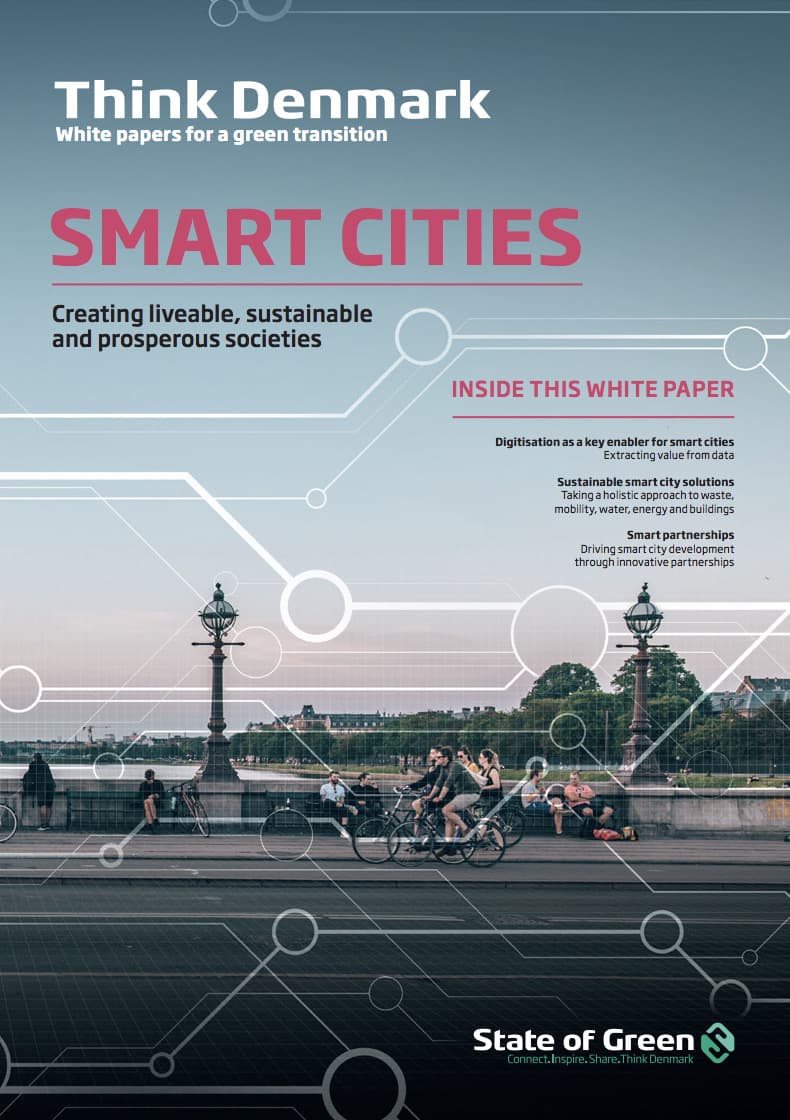 Download our publication on smart cities
This article is part of our publication 'Smart Cities'
Download now
A holistic approach to smart solutions
Rather than addressing challenges of sustainable waste management, mobility, climate adaptation and energy independently, substantial economic and environmental gains can be made from adopting a more integrated and holistic approach. This implies that one solution can address several problems e.g. electricity, health and security simultaneously. Therefore, the multi-layered process of building smart cities and societies requires a strong focus
on both the development of new organisational structures and the establishment of horizontal, technical specifications across public and private spheres. These two elements are essential to foster smart city development and innovation.
Common technical ground and new governance
An essential goal is to base solutions on a common technical ground across a range of systems, rather than using a variety of closed platforms. This  involves open standards and standard specifications of interoperability and portability. New modes of organisation across silos and among a variety of organisations (public, private, universities and civil society/NGOs) enable new business models and create optimal preconditions for innovation, test and demonstration through e.g. living labs (read more about living labs in chapter 9). This development is in its early stage compared to the envisaged potentials. However, as this white paper shows, Denmark has made substantial ground.
You should consider reading