News
Wind farm planning and development
Wind turbine manufacturing and components
Siemens Delivers 150 Wind Turbines for 600 MW Offshore Wind Project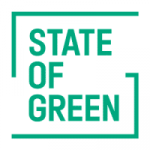 The Gemini project, an upcoming Dutch
offshore wind farm
, has signed all construction, operations and financing projects with a total budget of nearly EUR 3 billion. Located in the North Sea, 85 km above the coast of Groningen, the upcoming wind farm will hold an installed capacity of 600 megawatt (MW) in total, yielding 2.6 terawatt hours (TWh) of electricity per year. The
wind
power plant will supply clean energy for one and a half million people after being fully commissioned. The amount of energy is equivalent to a reduction in the emission of CO
2
by 1,25 million tonnes per year.
Introducing an innovative service concept
For
Siemens
, this is the first order for an offshore wind power plant in Dutch waters. As part of the agreement, Siemens will provide 15 years of service and maintenance for the Gemini project, which comprises an innovative service concept with a highly advanced logistics concept for offshore sites. For the first time, a helicopter will be available for a project at all times and a specially designed, purpose-built service operation vessel (SOV) will be based at the wind farm. To ensure increased
turbine
availability, maintenance work can be carried out at almost all times irrespective of the weather conditions or wave height.
"With the project we are entering one of the most important emerging offshore wind markets in Europe," said Markus Tacke, CEO of the Wind Power Division of Siemens Energy.
Randy Zwirn, CEO of Energy Service for
Siemens
Energy adds, "Wind energy is becoming increasingly important to the world's energy mix. Therefore wind turbines need to operate at optimum levels over their entire service life." He underlines, "This record achievement for our offshore wind service business underscores confidence in the highly advanced and innovative service logistics concept we created for Gemini, which is a direct result of the significant investments we make in R&D and the years of experience we have as the world's leading offshore service provider."
Construction to commence in 2015
By supplying one and a half million of Dutch citizens with clean energy, Gemini will play an important role in helping the Government of the Netherlands achieve the targets mandated by the European Union's Renewable Energy Directive. It implies for the Netherlands to reach a 14% share of energy from renewable sources by 2020. Today the Dutch market has an installed wind power capacity of 2,7 gigawatts (GW), thereof 2,45 GW onshore. The offshore target is 4,45 GW to be operational in 2023.
The offshore wind park will commence construction of the turbine foundations during Q2 2015 with completion in Q1 2017.
You should consider reading
Wind farm planning and development
Wind turbine manufacturing and components