News
Wind farm planning and development
Orbicon to Assess Environmental Impact of Offshore Wind Turbines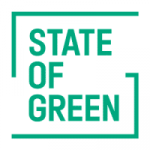 On November 7, 2012, Orbicon entered a consultancy agreement with Energinet.dk on preparing an environmental impact assessment on offshore wind turbines on Horns Rev 3 (reef on Jutland's west coast). The surveys will go on 1½ year and are prepared in cooperation with a series of international companies.
Click here to learn more about Orbicon on www.stateofgreen.com
The environmental impact assessment aim is to screen whether or not there will be unintended environmental consequences caused by the Horns Rev 3 project. Subsequently it is up to the authorities to grant permission to the project.
Horns Rev 3 – part of a fossil-free strategy
Recently the Danish government reached an environmental settlement which means Denmark's energy supply must derive from renewable resources by 2050. Horns Rev 3 and Kriegers Flak wind parks are the next in line to be established. In 2017 Horns Rev 3 will be ready for use. Horns Rev 3 will cover an area of approximately 90 km2 and will be able to produce 400 MW which is more than Horns Rev 1 and Horns Rev 2 together.
Read "In Focus - Offshore Wind: Power Plants of the Future"
Knowledge on environmental impact
Orbicon collaborates with a series of national and international highly specialised partners.
"In November we began our planning phase and fieldwork. We register birds and survey marine mammals," says International Project Coordinator Mr. Kristian Nehring Madsen, Orbicon.
"When the environmental impact assessments were made for Horns Rev 1 and Horns Rev 2, part of the preliminary examinations made then are similar to those we are doing now. That is why we have a significant knowledge on how offshore wind parks impact the environment," explains Mr. Kristian Nehring Madsen.
In collaboration with sub-consultants Orbicon has the responsibility for examining sediment conditions, water quality, marine mammals, birds, sailing conditions, plan documents, and nature and area interests, among other things.
For more Orbicon solutions and products, click here
Source and photo source: Orbicon
For more news, go to our Newsroom
Do you want to receive news from State of Green in your mailbox? Sign up for our weekly newsletter
You should consider reading
Wind farm planning and development