Maritime Climate Forum Established to Reduce CO2 Emissions from Ship Transportation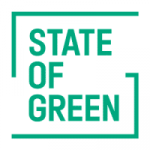 Ships account for approximately 3% of global CO2 emissions and this figure is expected to double or even triple towards 2050 if not measures are taken to limit it.
Many Danish shipping companies already focus on reducing their energy consumption. According to the Danish Shipowners' Association, Danish shipping companies have overall reduced the relative CO2 emissions by 30% over the past years. The Maritime Climate Forum is purposed to further the reduction of global CO2 emissions from the shipping industry.
"When Denmark takes the initiative with this partnership, we both manage our own emissions and improve our competitive advantage here and now, while at the same time strengthening our voice in the international negotiations. This is essential in order to take serious action on emissions from the shipping industry, says Minister for Climate, Energy and Building Martin Lidegaard.
Focus areas for the Maritime Climate Forum
The Maritime Climate Forum builds on Denmark's international work in UNFCCC, IMO and the EU to reduce emissions and assess available possibilities in order to do so. In addition, the forum will strengthen the dialogue between business and public authorities to ensure that Denmark is well prepared for the international negotiations on climate regulation of the shipping industry. Furthermore, a mapping must be conducted of instruments available within, among others, energy and fuel technologies. The mapping will make it possible for the forum to point at focus areas that can be initiated in order to benefit the climate.
"In general, the shipping industry is an environmental and climate-friendly form of transportation but the industry must still contribute to an improved climate. It is the government's vision that Denmark must become the core of maritime Europe, which includes leading the development of green maritime solutions. This is why we are working for internationally binding regulations that reduce CO
2
emissions. The new partnership strengthens cooperation with the corporate sector around this common goal", says Minister for Business and Growth Henrik Sass Larsen.
Source: Danish Energy Agency
For more news, visit our Newsroom
You should consider reading