Green growth is the sustainable way out of the corona crisis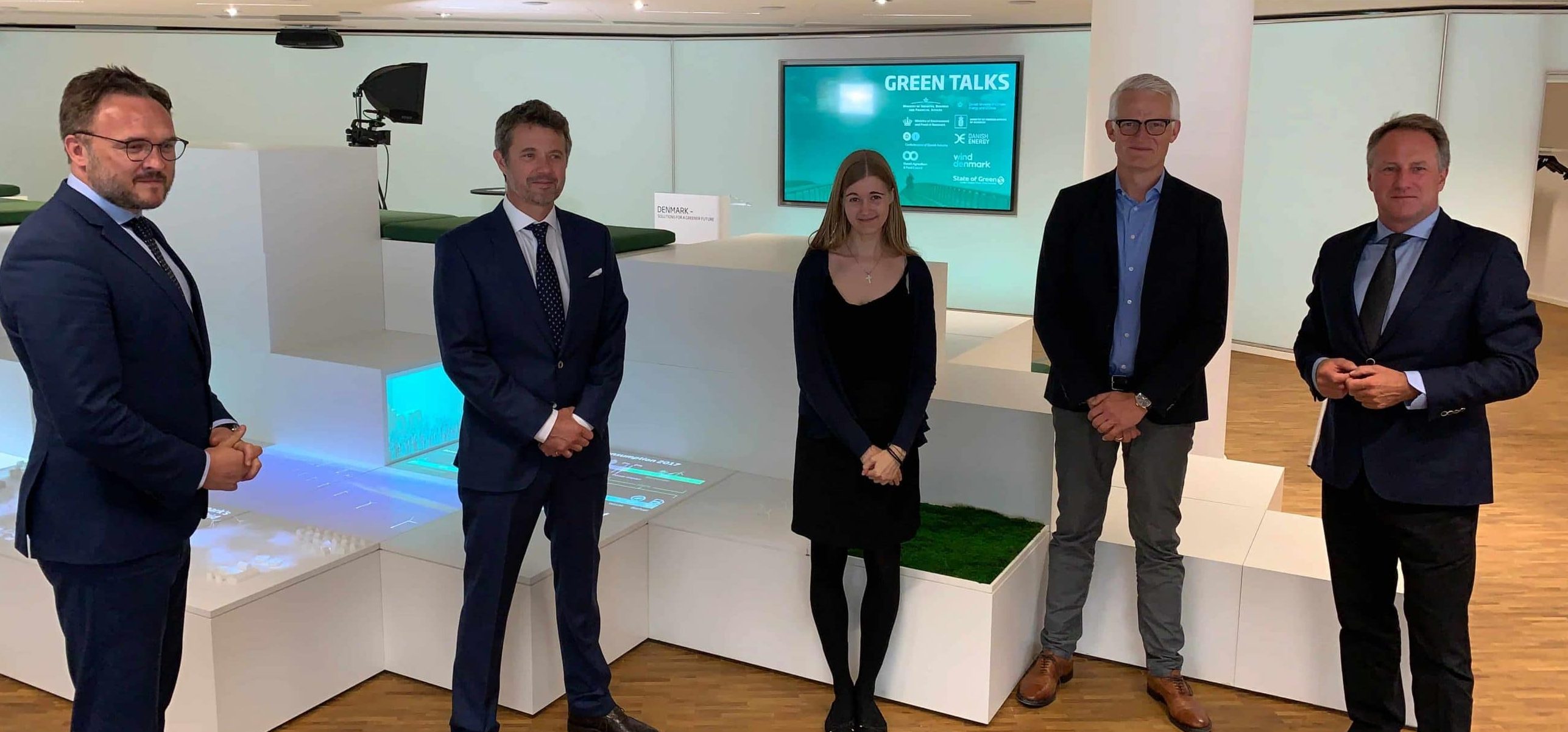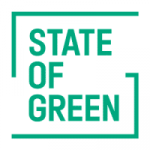 GREEN TALKS is State of Green's new digital flagship service aimed at a global audience. Through monthly webinars, different aspects of the global green transition will be examined and discussed, and participants will get the chance to hear from a range of relevant and interesting speakers.
Today's launch event focused on partnerships for sustainable growth in the wake of COVID-19.
Speakers at the webinar included:
Green and equitable economic recovery
His Royal Highness, Crown Prince Frederik of Denmark opened the GREEN TALK with a presentation on how Denmark can contribute to the global green transition. "We need to secure a global economic recovery that is both green and equitable. Although times are challenging right now, I remain optimistic that we can do this," His Royal Highness said.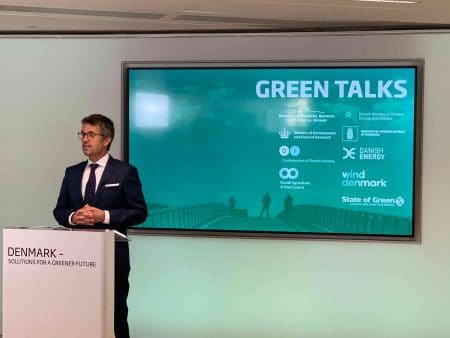 The second main speaker, Danish Minister of Climate, Energy and Utilities, Dan Jørgensen concurred with the Crown Prince, emphasising that Denmark does have a central role to play in the international arena in spite of the country's modest size: "Denmark only accounts for around 0.1% of global emissions. Still, we aspire to be world leaders in green transition, showing the way for bigger economies," he said.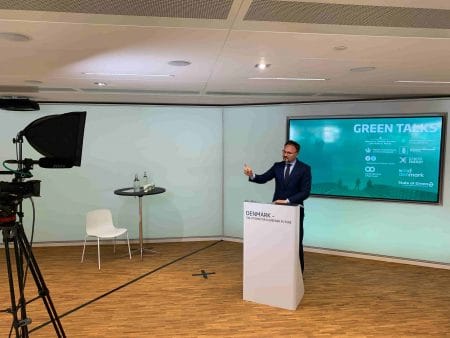 The GREEN TALK continued with a lively "fireside chat" in a lounge-chair setting between Lars Sandahl Sørensen, CEO, Confederation of Danish Industry, Mads Nipper, CEO, Grundfos and Finn Mortensen, Executive Director, State of Green. Both have been heavily engaged in the work of the "Climate Partnerships" that were established by the Danish government and the private sector in November 2019. The 13 Climate Partnerships have developed an extensive set of recommendations that aim to bring down Danish CO2 emissions dramatically during this decade – while maintaining commercial competitiveness.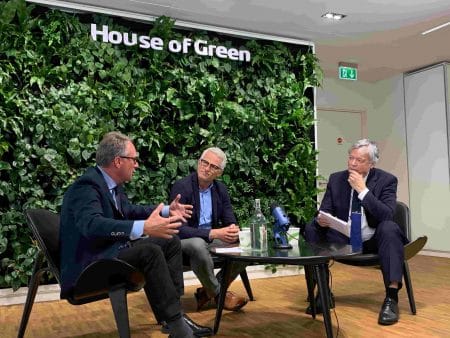 Both CEOs stressed the importance of working across sectors to come up with the necessary innovative solutions to realise what Mads Nipper has called "the great green reset".
"Public-private partnerships are essential in the quest to accelerate the global green transition"
- Lars Sandahl Sørensen, CEO, Confederation of Danish Industry
"Public-private partnerships are essential in the quest to accelerate the global green transition," said Lars Sandahl Sørensen.
"I'm 100% sure that companies and CEOs who maintain a short-term focus in the coming years will suffer. You need to ask yourself: Where can we make the biggest impact in relation to the global challenges we are facing," Mads Nipper pointed out.
Choose the sustainable way
The session's final speaker was Monika Skadborg, Chairperson, Danish Youth Climate Council. In a moving and personal contribution, Monika urged her speaker colleagues and online attendees to remember the climate crisis when taking measures to reboot the global economy. "We stand at a crossroads coming out of the corona crisis. Business as usual is not the right way to go. Insufficient climate action is not an option. There is another way, a sustainable way," she said.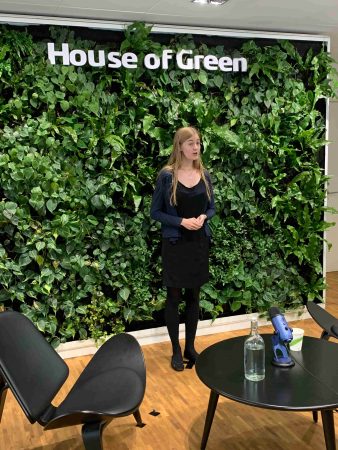 The webinar chat buzzed with comments throughout the GREEN TALK, demonstrating strong commitment to the topic of post-corona green recovery from all corners of the world.
Future GREEN TALKS will zoom in on Power-to-X, circular economy, financing the green transition, and other topical subjects within green growth and green transition.
Learn more about GREEN TALKS - and watch a recording of today's webinar
You should consider reading