News
Photovoltaics
Smart energy systems
Smart grid
+2
Denmark will have yet another giant solar power plant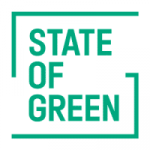 There is a 500,000 square meter area by the small village Nees in Lemvig Municipality, Denmark. Here employees from the company Pure & Better Energy currently work on preparing the field for a very large solar power plant - Solar Park Nees.
In the solar park, 70 small power plants of 499 kWp are built, which is a total of 185,000 solar panels.
-  The plant will have 35 MWp and cover 6,000 to 7,000 household's electricity consumption, says Michael Vater from Pure & Better Energy. He expects that the plant will be up and running by April or May next year and be ready to be connected to the electricity grid at the end of 2017.
- We are right now in the process of adapting the project. The local planning and building permit are ready. We also have the necessary permits from Energinet.dk so there should be nothing holding us back, he says.
Pure & Better Energy is in the process of closing the last contracts with the suppliers.
- Related News: Danish Solar Park Ready for Testing
-In order to secure supply, we will use several suppliers and we build the power plants ourselves. We do this in order to create an economic benefit and by doing the whole project ourselves from start to finish, we also end up owning the project, he adds.
Michael Vater will not elaborate on how much the company is investing in the project.
- It is a lot of money and then people can imagine for themselves how much that is, he says.
Pure & Better Energy has prior to Solar Park Nees worked with big solar power plants, which means they have experience in building and putting plants into service.
- Related News: Arcon Sunmark Builds World's Largest Solar Plant
- We are completing a 12 MW plant in Faarvang near Silkeborg, Denmark, which will be connected to the grid on  December 1st. There are currently over 100 employees working on the plant, he said to the Energy Supply.
The plant at Faarvang will cover the power consumption of 2,500 households.
Source: Energy Supply
You should consider reading
Photovoltaics
Smart energy systems
Smart grid
Solar energy
Solar thermal energy