Case
District heating
District energy
Temperature Optimisation And Localisation Of Faults In Customer Installations
20. June 2023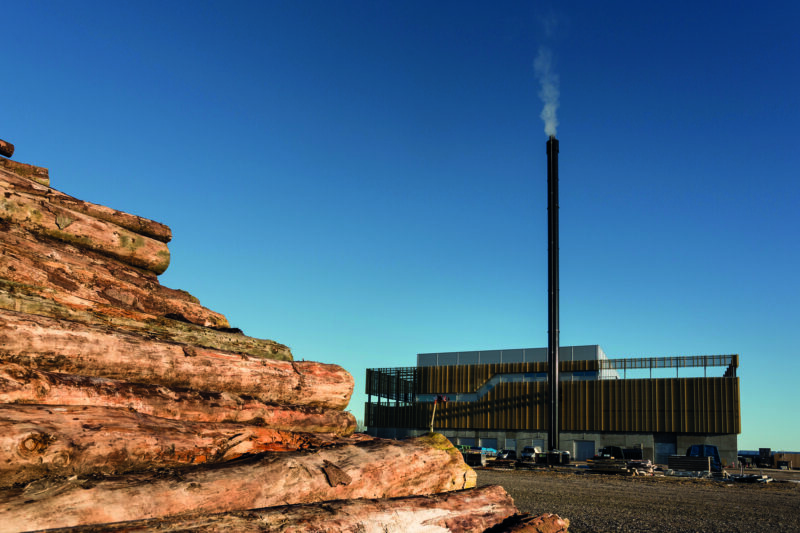 Solution provider

More from ENFOR
Want to see this solution first hand?
Add the case to your visit request and let us know that you are interested in visiting Denmark
Request Visit
With a top-of-the-line production facility, Brønderslev Fjernvarme wanted to optimise how it utilises the facility by collecting and using data from customers, the distribution system and weather forecasts. The district heating company located at the northern top of Jutland, was part of the research and innovation project  HEAT 4.0, with the aim to optimise existing systems and establish data-sharing across suppliers. The project ran from 2018-2021 and received funding from Innovation Fund Denmark.
The project focused on optimising existing systems, implementing new systems and establishing seamless data-sharing between suppliers using HEAT 4.0's cloud solution from Center Denmark. Operational data can be shared via the cloud solution in an agreed format to benefit suppliers and universities. Heat demand forecasting to manage the supply temperature in the district heating network has been further developed and implemented in collaboration with the energy forecasting company ENFOR.
Pump performance and the supply temperature have been lowered. Furthermore, a program is being developed to use meter data from a few selected meters to generate heat demand forecasts for a certain section. Currently, the data stems from measurement points in the district heating network.
So far, great success has been achieved using just 15 meters. Together with EMD, Brønderslev has developed an application to provide hourly rolling forecasts for all its 12 production units. The forecast is compared with the existing planning tools to ocument the optimisation of costs in connection with heat production. The application will be implemented soon.
In collaboration with Kamstrup and based on remotely read data from the settlement meters produced by Diehl Metering, Brønderslev Fjernvarme has been able to analyse whether there is a fault in a service pipes or in the customer's installation. This helps identify where a line needs to be fixed, and helps detect unknown branch pipes at the consumer's household. Together with DESMI, Brønderslev has begun monitoring a pump installation.
The monitoring will help the company assess the improvement potential at the company's pumping stations by measuring whether the pumps are functioning optimally and thereby most energy-efficiently. In collaboration with LOGSTOR, Brønderslev can now digitally monitor a local supply area using copper wires embedded in the insulation material around the pipes. The aim is to demonstrate how the tool can be used to detect leaks early and thus prevent serious damage. Brønderslev Fjernvarme has also greatly benefitted from collaborating with the universities that participated in HEAT 4.0. The operating data from the system was used in several research projects and publications.