News
CHP
District heating
Energy efficiency in buildings
+8
Urban Futures – Creating Liveable Cities
Urbanisation is taking place at an unprecedented speed and scale - most rapidly in developing regions. A century ago, less than 5% of the world's population lived in cities. Today, half of us inhabit urban areas. And by 2050, more than 7 in 10 citizens will be urbanites, making cities global growth drivers.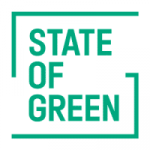 How cities choose to meet the rising challenge of sustainable and liveable urbanisation will affect their prosperity. Ramboll has developed a 'livable city concept' in the breakwater of Copenhagen's nomination as European Green Capital Award 2014, focusing on the aspects of urban sustainability and liveability, including the technical, economical and social qualities.
It was recognized that Copenhagen won the EU Commission's prestigious European Green Capital 2014 award ahead of 17 other European cities for its ability to combine sustainable solutions with growth and quality of life. Rambøll's 'liveable city concept' ties in well with the
Sharing Copenhagen platform
, which invites sharing of good ideas across boundaries and international borders.
The challenge for future cities is to create an environment that integrates and satisfies the demand for e.g. increased
resources
in a sustainable manner, social sustainability and technical infrastructure. The precondition is that the city infrastructure for
buildings
,
transport
,
environment
and
energy
is planned carefully and provides the basic needs in a cost effective offering, offering more money for quality of life. Here, Copenhagen can showcase highly integrated solutions, including:
• Wastewater treatment which allows the city to establish several
harbour baths
• Integrated
district heating
with 99% connection eliminating the need for individual heating
• Waste incineration and
CHP plants
to generate 95% of all heat
Hear what the experts say about creating liveable cities
In the short film linked to below, you can see a number of keynote speakers giving their view on what makes Copenhagen an international green role model. Some of the keynote speakers are: Karl Falkenberg, Director-General, Environment in the European Commission, Morten Kabell, Mayor of Copenhagen, Technical and Environmental Administration, George Ferguson, Mayor of Bristol and Herbert Dreiseitl, Director of Ramboll's Liveable Cities Lab.
Read more about 'Livable Cities'
Rambøll have published a magazine where experts from around the world share their insights on how to create great cities for people to live and thrive in. Liveability is a concept with various meanings to various individuals. Depending on geography, cultural background and economic standard we all perceive good city life differently. Yet capitals like Helsinki and Copenhagen are internationally acknowledged for being green, clean and pleasant to live in. This is the result of decades of visionary, holistic urban planning and design.
Source: Rambøll
For more news, visit our Newsroom
You should consider reading
CHP
District heating
Energy efficiency in buildings
Flood prevention
Living labs
Recycling of waste to material
Resource efficient production
Smart buildings
Waste-to-energy
Wastewater management
Wind turbine manufacturing and components