News
Micromobility
Public transportation
Urban mobility
The 25th ITS World Congress is hosted by Copenhagen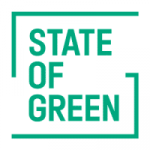 This year's Congress theme "ITS (Intelligent Transport Systems) – Quality of Life" supports the Copenhagen belief that intelligent transport systems are an important means to enhance people's daily lives through seamless, smart and sustainable mobility solutions. The Congress will focus on how ITS solutions can contribute to liveability, greener environment and lower congestion, thereby creating a higher quality of life.
-Related news: Three examples of holistic urban solutions: an urban mobility perspective
The ITS World Congress 2018 is organized by ERTICO - ITS Europe and hosted by The City of Copenhagen. The Congress will showcase mobility services through demonstrations, exhibition, sessions and debates. Participating in the congress is an excellent opportunity to exchange knowledge and good practice within the ITS community. We look forward to learning from experts, researchers, organisations and companies what will be the future solutions in ITS, and how we can move to the next level.
Exhibition space for start-ups
The congress will unveil a unique special exhibition space exclusively dedicated to start-ups called AREA C – Startup Connector. AREA C will be the first-ever exhibition space dedicated to young ventures in the history of the ITS World Congresses. It is a unique opportunity for startups to access and connect with leading experts in the fields of future mobility, logistics and smart city. The exclusive benefits for young ventures are only available to the top 30 most promising startups.
Find out more about AREA C.
-Related news: 10 examples of green mobility in cities
State of the art solutions
The ITS World Congress hosts expect a turnout of more than 10,000 attendees from 100 countries. The ITS World Congress rotates between Europe, the Asia Pacific region and the Americas, returning to Europe every three years.
The Congress provides a great opportunity for all stakeholders to come together, discuss and make the necessary contacts to move initiatives forward and to develop their business by exhibiting and demonstrating state of the art ITS solutions. The Congress also showcases the latest ITS achievements from the city and region hosting the Congress, and can help increase awareness of ITS in the host region itself.
You should consider reading
Micromobility
Public transportation
Urban mobility