News
CHP
Offshore wind
Photovoltaics
+4
Record-Low CO2 Emissions from Electricity Consumption in 2015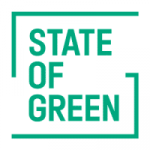 An increase in wind power production, more imports of electricity from Norway and Sweden, as well as a decrease in production at the Danish coal and natural gas-fired power plants, provide record-low CO2 emissions of electricity consumption in Denmark in 2015.
-Related news: Denmark Reaches 5 GW Wind Energy
CO2 emission from an average household's electricity consumption last year were lower than the year before. Where a household in 2014 emitted 1.216 kg CO2, it emitted 808 kg in 2015. (Based on an electricity consumption of 4,000 kWh)
This is demonstrated in Energinet.dk's the environmental impact report for electricity 2015.
Power flows between power producers and consumers and across borders. One hour, Denmark can export electricity from wind turbines or coal plants, and the next hour buy hydropower, solar power, coal or nuclear power from neighboring countries. Power is a mixture of Danish production, and the power that we buy abroad. Since electricity does not have a "color", one cannot accurately tell if it's wind power, solar power or CPH plants or anything else that comes out of the individual consumer's outlet. But when one calculates the total average, the share of renewables in our electricity consumption increases, while coal, brown coal and natural gas falls.
-Related news: 42%: Danish Wind Power Sets World Record Again
2015 was windy
Last year, electricity production from wind turbines rose by about 8%, primarily because 2015 was a very windy year with a wind index of 114. 2014 had a wind index of 99.6.
There has, overall, been an increase in imports of electricity in Denmark. This increase comes primarily from Norway and Sweden, giving a greater share of the hydro and nuclear power.
Overall, CO2 emissions in 2015 were at a record low level, thus following the trend of recent years.
Source: Energinet.dk
You should consider reading
CHP
Offshore wind
Photovoltaics
Smart grid
Solar thermal energy
Wind farm planning and development
Wind turbine manufacturing and components