News
Shipping and maritime
Green Shipping
Meeting a New Era of Shipping
The backbone of our globalised economy – the maritime industry – faces both opportunities and challenges in the coming years.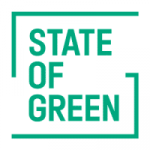 Despite the current global economic problems, growth in global trade will lead to an increasing demand for sustainable shipping in the future.
At the Danish Maritime Forum held on 8-9 October 2014, more than 200 key stakeholders from the maritime industry discussed the future of the maritime sector. While the sector stands ready to meet the increased demand for shipping services, it is also clear from the discussions that global cooperation and joint actions are needed to tackle global challenges from environmental concerns to trade barriers.
The Big Picture
Representing 39 countries, business leaders, government officials, experts and other influential decision-makers and opinion shapers from across the maritime industry met at the inaugural Danish Maritime Forum in Copenhagen with an objective to inspire participants to work together with one clear goal in mind: to unleash the full potential of the global maritime industry.
The Forum is convened by Danish Maritime Days, a public-private partnership between the Danish Shipowners' Association, Danish Maritime and the Danish Maritime Authority. The ambition of the inaugural Danish Maritime Forum has been to address the challenge of how to meet the demand for transporting 20 billion tons of cargo annually – a doubling from current volumes - by 2030 in a sustainable way. Participants in the Forum worked together over two days to turn this challenge into an opportunity by defining the most urgent issues to address and generating new ideas and tangible actions to take.
Video: Recap of the Danish Maritime Forum 2014
Reduce environmental impact by half, double trade, and increase profit
Increasing environmental concerns as well as rising fuel prices has put pressure on an already strained industry. How can sustainable growth be an economically viable response to environmental degradation, climate change, biodiversity loss and threats to human health?
Environmental stability of the shipping industry will only be ensured with smart, global regulation, technological innovation, and transforming the industry's culture to embrace transparent and sustainable practices to make the industry both green and profitable. Looking at both short-term and long-term goals and learning from past successes and failures will ensure better, smarter, and more sustainable regulation for the future. Up-to-date equipment will enable sustainability to help move the industry from a reactive to a proactive model. Working together, with a common voice, will more quickly usher in a more sustainable era for shipping.
Actions to meet the challenges
In order to meet the challenges, the outcome of discussions at the Danish Maritime Forum comprised the following proposed actions:
Improve global regulation to get better smarter regulation.
Submit a paper to IMO on smart regulation and guiding principles.
Define bold but realistic long-term goals.
Ensure effective, uniform enforcement of global rules.
Protect and encourage early adoption of technology.
Develop industrial consensus on compliance through transparency, greater customer responsibility and engagement.
Assemble a group to think strategically and long-term, learning from past failures and successes to define bold but realistic longterm goals for the future.
Develop and adopt a new range of technology and align global regulations around it.
Promote different port fees to attract the greenest ships.
Ensure transparency using voluntary standards for the sharing of data.
Develop a paper on technology acceleration.
Develop smart contracts to allow for fair burden sharing to incentivize greater retrofitting investments.
You should consider reading
Green Shipping
Shipping and maritime