News
Offshore wind
Wind turbine manufacturing and components
Denmark Reaches 5 GW Wind Energy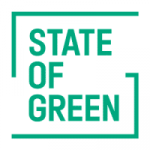 Since its inception in the late 1970s, the Danish wind industry has been the front-runner and formed the basis for a global and significant industry. At the end of August the red-white wind energy capacity took a leap, as it reached 5 GW.
According to the Danish Energy Association's basic data registry the Danish wind turbines reached precisely 5,010 MW, of which onshore represents 3,739 MW, while offshore accounts for 1271 MW.
The Danish wind turbines are expected to produce electricity equivalent to approximately 43% of Danish electricity consumption in 2015, which is a clear world record. The production corresponds to the Danish wind turbines covering more than the electricity consumption of all Danish households as well as public institutions.
-Related news: 140 per cent of Denmark's Electricity Needs Covered by Wind Power
The good news brings a smile to the CEO of the Danish Wind Industry Association Jan Hylleberg:
-The Danish Wind Industry Association is evolving rapidly, and 5 GW is a great milestone. We should not forget that we have a lot of hard work ahead of us before we reach the objective of an energy system free of fossil fuels.
You should consider reading
Offshore wind
Wind turbine manufacturing and components