News
Wastewater management
Water resource management
Water supply
Denmark and South Africa Strengthen Cooperation on Water Technology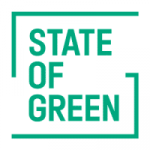 H.R.H Crown Prince Frederik, the Danish Minister for Environment and Food and the Danish Minister for Business and Growth are currently participating in an export promotion in South Africa.
One of the aims of the trip was to enter a formal agreement between Denmark and South Africa to strengthen cooperation in the water sector.
The Memorandum of Understanding (MoU) was signed yesterday by the two countries' ministers.
-Related news: Denmark to Lead EU-China Cooperation on Water
While signing the MoU on Monday, the South African Sanitation Minister, Mokonyane, said that the Danish support would be instrumental in finding sustainable solutions.
Her department said in a statement that the country had the opportunity to "learn from the best".
Eva Kjer Hansen said that the Danes would offer its technology, solutions and experience, which it has spent years developing through trial and error.
-Our hope is that the lessons we have learned can help smooth your [South Africa's] journey, she said.
She continued: Just as we have partnered for democracy and renewable energy, we are starting to collaborate closely on water. I am certain this will be hugely beneficial to both our countries.
Jobs and growth
The agreement is valid for five years with an option for extension and both ministers see good opportunities in the signed partnership.
- South Africa calls for growth, job creation and efficient use of resources. The agreement is a necessary step in that direction, and here Danish companies can provide solutions. Grundfos has already supplied technology that can provide great water savings - the kind of solutions we need more of, says Eva Kjer Hansen.
-Related news: South Africa Delegation Learns from Danish Experiences on Energy Efficiency
- In South Africa, water is a scarce resource, and therefore, we need solutions that can provide us with better use of water resources. Today's agreement will create the framework for an exchange of knowledge and technology that can help us with our challenges and create jobs and growth in both countries, says Ms. Mokonyane.
The Ministry of Environment and Food of Denmark has previously signed Memorandum of Understanding with, among others, South Korea and Singapore.
The MoU between Denmark and South Africa includes:
- Integrated water resources management;
- Water treatment technologies and management;
- Water and resource efficiency;
- Groundwater protection and management;
- Water governance and science;
- Capacity building and institutional strengthening.
You should consider reading
Wastewater management
Water resource management
Water supply