News
Biogas
Biomass
CHP
+8
Denmark #1 in World Energy Council's Energy Sustainability Report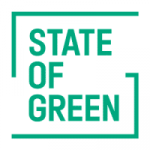 The World Energy Council's Energy Sustainability Report benchmarks the sustainability of national energy systems based on three core dimensions: energy security, energy equity, and environmental sustainability. Taken together, they constitute a 'trilemma', and achieving high performance on all three entails complex interwoven links between public and private actors, governments and regulators, economic and social factors, national resources, environmental concerns, and individual behaviours.
- Find Danish solutions for a green tranistion
This year Denmark, Switzerland and Sweden top the Index, with Denmark also achieving the highest score for energy security.
The Danish Government leads an ambitious but realistic green climate and energy policy, and it is gratifying to see that World Energy Council ranks Denmark number one in the world overall evaluated against essential parameters of energy security, sustainability and access to energy, says Danish Minister for Energy, Utilities and Climate Lars Chr. Lilleholt.

Image: Regional Overviews of the World Energy Trilemma Index 2016
(Click to view large image)
The Energy Trilemma Index quantifies the energy trilemma and comparatively ranks 125 countries in terms of their ability to provide a secure, affordable, and environmentally sustainable energy system. In addition, countries are awarded a balance score that highlights how well the country manages the trade-offs between the three energy trilemma dimensions and identifies top performing countries with a triple-A score.
- Related News: 42%: Danish Wind Power Sets World Record Again
This year's top 10 ranked countries are all European, except New Zealand, and are led by Denmark at rank 1. Eight of the top 10 achieve a triple-A score. This reinforces that (a) countries must perform well across all trilemma dimensions to reach the top of the leader board and (b) it is possible to develop an energy system in which policies work well together to balance the trade-offs among energy security, energy equity, and environmental sustainability. This is demonstrated, for example, through Europe's long-term, balanced energy policy, particularly the European Union's energy and climate policies to 2020, which have contributed to the region's success on the trilemma.
- Related News: IEA: The Nordic Energy System is a Model for the Whole World
I am pleased to see that 9 out of 10 countries in the top of the index are European. In my perspective, it underscores one of the most crucial priorities in the Danish government's energy policy. We must have a strong regional approach, so we can enable our location in the European energy system in order to share for instance surplus electricity to our neighboring countries and simultaneously ensure that we have ample access to production from our neighboring countries, for instance when we cannot gain energy from wind turbine production, says the minister.
- SEE THE TOTAL LIST OF THE TOP 24 GREEN NEWS FROM 2016
- Source: World Energy Council / Danish Ministry for Energy, Utilities and Climate
You should consider reading
Biogas
Biomass
CHP
District heating
Energy efficiency in buildings
Heat pumps
Resource efficient production
Smart cities
Solar thermal energy
Urban mobility
Wind turbine manufacturing and components