News
Buildings
Climate change adaptation
Flood prevention
+2
Climate agreement between Copenhagen and New York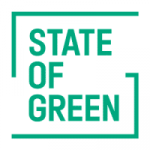 City collaboration across national borders is among the primary drivers of urban innovation, not least in terms of climate-adaptation. More than ever before cities are sharing ideas and learning from each other, which was underscored at Climate Week NYU 2015, spurring a new cooperation agreement between the two cities, strengthening the transfer of knowledge and technologies to enable greater climate-resiliency against increased amounts of cloudbursts and rising sea levels.

State of Green and Danish Cleantech Hub sharing green knowhow and solutions at Climate Week NYC 2015
Danish companies specialised in climate-related solutions are well positioned to seize new opportunities in the wake of the new agreement:
"Copenhagen has come a long way in the fight against climate changes. That is why we are inspiring other cities across the world. New York wants to learn from our experiences, and this benefits many Danish companies specialised in this area", says Morten Kabell, Mayor of Technical and Environmental Affairs of Copenhagen.
- Read more about Climate Adaptation 
The cooperation agreement between the two cities was signed by the Mayor of Technical and Environmental Affairs of Copenhagen and Emily Lloyd, Commissioner, NYC DEP. The Danish Cleantech Hub, a single point of entry for all cleantech related activities between Denmark and New York, facilitated the process enabling the new agreement.
Kabell stresses that the opportunities go both ways: "Copenhagen can also learn from New York in many areas, so our efforts to protect our capital against cloudbursts and rising sea levels become even stronger".
Copenhagen's climate adaptation plan
In the Copenhagen Climate Adaptation Plan, experts have assessed which climate change challenges are the biggest and where Copenhagen as a city can derive the greatest benefit by taking action now and in the coming years. At the same time, the city is looking at how such measures – necessary for Copenhagen to adapt to the future climate – can be of pleasure and benefit to the city immediately.
Copenhagen is taking a lead in addressing climate change by targeting three key levels of climate adaptation:
Minimising potential damage arising from climate change.
Warning and response systems to deal with abnormal conditions.
Preventive infrastructure to cope with damage, loss and traffic disruption.
By rethinking climate adaptations as a whole, via in-depth analyses, the Danish capital will use excess water as a vital resource – while implementing flexible design solutions that reduce construction work and saves money for the city.
The Climate Adaptation plan also stands out because it is based on public-private partnerships and, as opposed to many other climate adaptation plans, is of value because it has been passed in the Copenhagen City Council, in a city of relatively longsighted planning.
Denmark's first climate-adapted school yard
In 20013, Copenhagen received the INDEX: Award and EUR 100.000 for its climate adaptation plan. The City of Copenhagen used the prize money to create Denmark's first climate-adapted school yard. Guided by the principle that "if you do not know, you are unable to act" the Copenhagen City Council decided to convey the challenges of climate adaptation to an audience of children and local citizens through a context of play.
Specifically, the money was used create a school yard in the Østerbro district in Copenhagen, where students and residents are able to learn about climate adaptation challenges, and importantly, how to address these challenges by perceiving them as assets rather than an issues:
"Adaptation to climate change in Copenhagen is about the city's future; About how we are to conduct water from torrential rains into the harbour and at the same time use it to create a new city with trees, ditches and canals. It is about using rainwater as a resource. Therefore, we send the prize money from INDEX: Award to a school in the heart of Copenhagen, so that children through play can learn about rainwater resources – they are the future of our city," said the Technical and Environmental mayor of Copenhagen Morten Kabell.
The New York Dryline: Integrated water management
"We have a 100-year flood every two years now", New York Governor Andrew Cuomo stated in the immediate aftermath of Hurricane Sandy. The devastating effects of Sandy in 2012 put the resiliency of New York into serious question and prompted the city to undertake a major evaluation of how to climate proof itself. Based on this, Rebuild by Design initiated a year-long competition to receive to solutions that would offer a variety of safeguards to protect the low-lying coastal areas, such as Manhattan, that were devastated by catastrophic flooding.

The Dryline will protect New York against rising sea levels
The Dryline, also called the 'Big U', from Danish architecture company BIG was announced as one of the six winners to protect the New York City region, with assistance from Danish COWI. Devised as an 8-mile long system of dikes placed around the tip of Lower Manhattan, the solution not only shields the city against floods and stormwater, it also provide social and environmental benefits to the community, and fosters and improved public realm:
- Read the Water White Paper: Rethinking Urban Water Development
"The Big U is an example of what we call social infrastructure. The newly erected city park in New York, the High Line, demonstrates how a closed down railway section can be transformed into a new urban space and landscape. The coastal area in Lower Manhattan will not only be secure but also more available and inviting for New York's citizens," explains Bjarke Ingels in a press release about the victory.
Danish integrated planning for climate adaptation
An integrated approach to climate adaptation addresses both the technical challenge in question and social sustainability in the urban landscape.
Cities around the world face increasing pressures from both growing populations and a changing climate. In addition to dealing with the effects of urbanisation and increased population density, they also need to develop solutions that enable them to withstand the threats of rising sea levels and extreme weather events.
Climate adaptation also presents an opportunity to gain greater value from urban development investments. For instance, rather than expanding the underground sewage system, stormwater drainage capacity can be increased by integrating canals, lakes etc., which also serve as recreational areas, help cool the city and increase biodiversity.
Danish cities are increasingly adopting an integrated approach to solve the challenges of climate change and urbanisation. Through public-private cooperation and long-term, holistic planning they have managed to achieve cost-efficiencies, greater public support and ultimately healthier and more livable cities.
You should consider reading
Buildings
Climate change adaptation
Flood prevention
Nature based solutions
Urban water management