News
Energy efficiency in industry
Resource efficient production
Water efficiency
+1
3 solutions to help decarbonise the food and beverage industry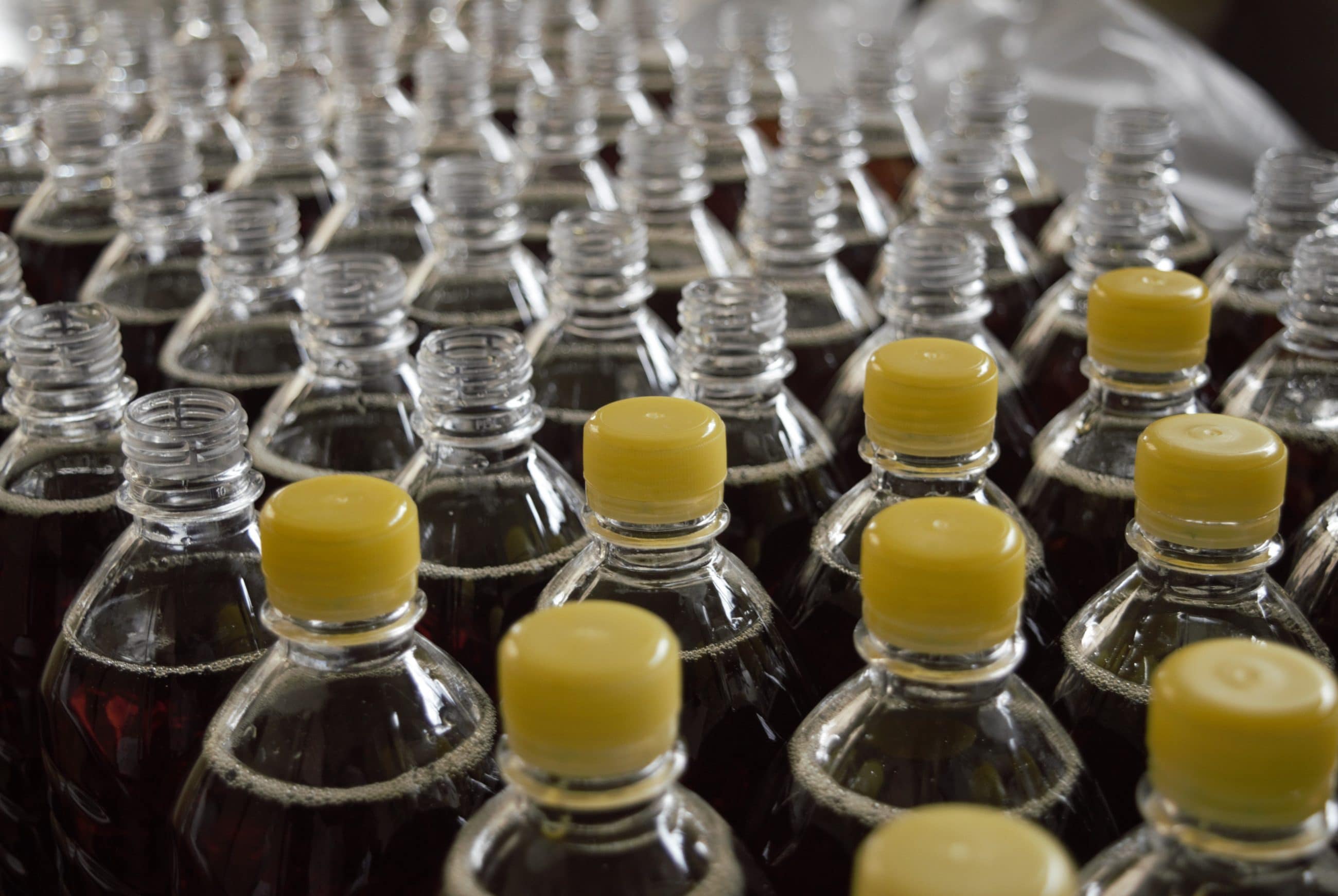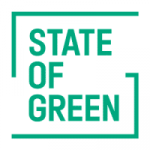 By 2050, the world's population will reach approximately 10 billion. With 10 billion hungry mouths to feed, the demand for food will increase considerably. Projections from The Food and Agriculture Organization of the United Nations, FAO, indicate that by 2050, a 70 per cent increase in current food production will be necessary. The solution is to find ways to produce more food and beverages whilst using less resources such as water and energy. In essence, to develop new methods that ensure food production leaves a smaller climate footprint.
Water–energy–food nexus
Water, energy, and food production are inextricably linked. Food and agriculture are the largest consumers of water, requiring one hundred times more than we consume for personal needs. Industry is interested in solutions to reduce water and energy consumption. When implementing control systems and working systematically with water usage, it creates a spill over effect, leading to awareness of energy consumption, which in turn, is often followed by energy savings measures. The aim of sustainable production design is to ensure each unit of production consumes less water and energy, resulting in lower CO2 emissions.
The following 3 cases show how Danish companies have developed innovative solutions to reduce water and energy consumption:
 1. DRIP – Danish Partnership for Resources and Water Efficient Industrial Food Production
DRIP is a public-private partnership focused on water efficiency in the food industry – one of the largest water-consuming industries in Denmark and globally. The partnership gathers several food-sector companies, technology providers, universities, and RTO institutes to produce more food with less water without compromising product quality and food safety. The ultimate goal is to reduce water consumption by 15 - 30 per cent, moving from a food safety regulatory demand of using drinkable quality water for all purposes to the use of upgraded water sources, i.e. operating from a water-fit-for-purpose paradigm.
DRIP has helped facilitate various projects to help companies reduce their water consumption to establish a more sustainable production. For instance TripleNine, a Danish fishmeal and fish oil factory in Western Denmark, has cut its water footprint in half with the introduction of new Technologies. With the new flotation technology, the discharge water passes through a tank of nozzles that blows small air bubbles into the water. This process causes the fish residues and oil to accumulate on the surface in a foam fraction. The foam can then be scraped off and used, and the water thereby can be reused many times. Read more.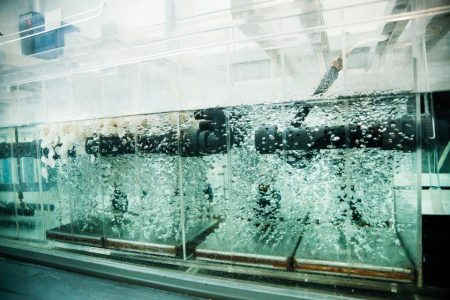 2. A new shade of green for grocery stores
Danfoss and SMA technology enables supermarket "Aktiv & Irma" in Oldenburg, Germany to store and generate electricity with an intelligent, two-way connection to the electricity grid, showing the energy-management potential of supermarkets. The supermarket's refrigeration and cooling counters are key to making it function like a giant battery and contribute to creating a more flexible, sustainable and green energy system. In windy and sunny weather, the local power plant will typically have excess availability of sun or wind power. In that situation, the supermarket can cool down its counters a little more than necessary – drawing extra energy from the grid. When the weather turns, and the power plant needs electricity, the supermarket's counters are colder than necessary. And then, it can consume less electricity for a while – without damaging food safety.
The supermarket operates with an energy consumption level that is roughly 20 per cent lower than the average European supermarket. Danfoss is known to continuously focus on solutions that mitigate energy consumption in collaboration with various actors in various sector.  Read more.
3. Carlsberg will halve water usage at its largest brewery in Denmark
A new water recycling plant will turn Carlberg's largest brewery in Denmark into the most water efficient brewery in the entire Carlsberg Group - and probably also the world. Carlsberg's Fredericia Brewery has consistently focused on resource management and water reduction, but even more advanced water recycling technologies were required to reach the ambitious targets set in Carlsberg's 'Together Towards ZERO' programme.
Carlsberg decided to develop a new water recycling plant in close cooperation with the Danish consultancy company NIRAS, who is managing the project. The production facility will recycle 90 per cent of all process water and halve its overall water usage from 2.9 to 1.4 hectoliters of water per hectoliter of produced beer, making it Carlsberg's first brewery to virtually eliminate water waste. According to NIRAS' water experts, the construction of the water recycling plant is a major technical achievement that will have a huge impact on the sustainable use of water and energy.
The project will use advanced water treatment technologies such as the highly efficient Reverse Osmosis (RO) and Advanced Oxidation Processes (AOP) to deliver water of drinkable quality. Due to the production of biogas in the pre-treatment step, the plant will produce approximately four times the energy used for the processes. The project will serve as a learning platform for Carlsberg breweries worldwide. Carlsberg's aim is to halve its water usage globally from 3.4 to 1.7 hectoliters per hectoliter of beverage produced by 2030. Read more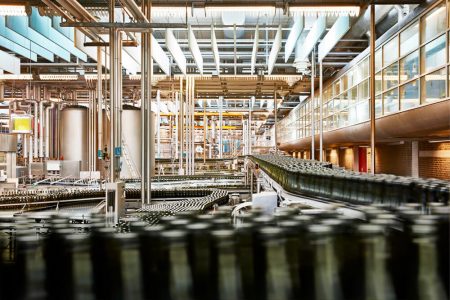 All three solutions are a part of State of Green's Sustainable Industries White Paper that includes several Danish actors and their take on how to decrease resource consumption but at the same time ensure high quality products. 
Photo by Arshad Pooloo on Unsplash
You should consider reading
Energy efficiency in industry
Resource efficient production
Water efficiency
Water in industries