Case
Smart energy systems
Water management
Organic dairy saves time, money, and CO2 emissions with new warehouse
6. January 2021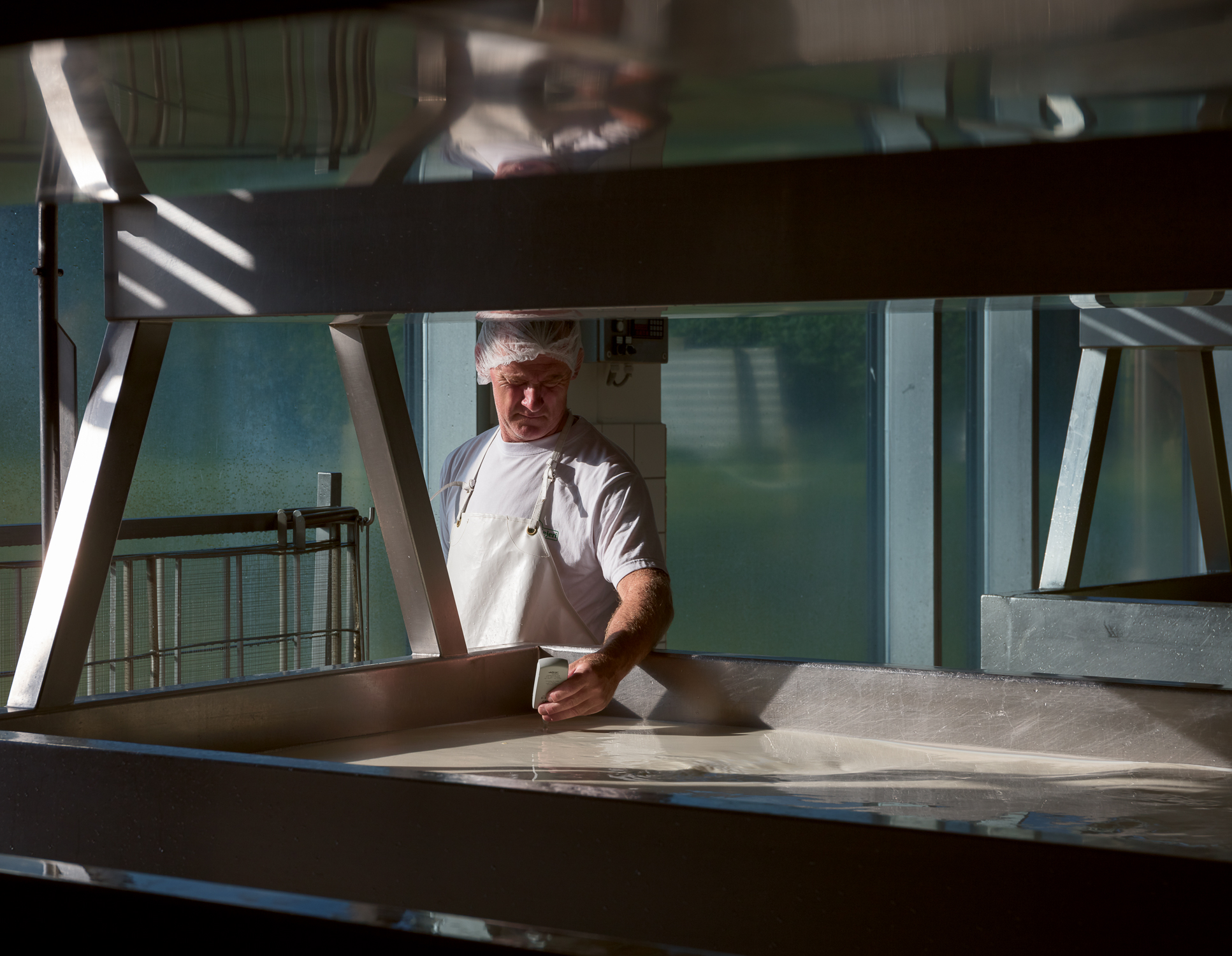 Solution provider

More from NIRAS
Want to see this solution first hand?
Add the case to your visit request and let us know that you are interested in visiting Denmark
Request Visit
Challenge
For years, lorries have been driving packing materials back and forth between Thise Dairy's remote warehouses and the production site, costing extensive time, money and CO2. Consequently, Thiese launched a huge project to build a new high-bay warehouse and enlarge other parts of the existing facilities at its main site.
Solution
In 2017, the Danish consultancy company NIRAS started conducting assessments and analysing logistics. NIRAS' experts designed the new warehouse to be as logistically efficient, environmentally friendly and considerate of its' neighbours as possible. The new warehouse is partly embedded in a raised mound and the chimneys' paint emulates the sky to make the site less noticeable. A new biofuel boiler provides energy while emitting less CO2, and a fully automated crane system stores and retrieves packing materials.
Result
With the new warehouse facilities, water and heat consumption has been lowered due to water and heat metres that were installed and monitored remotely by Kamstrup, a leading supplier of intelligent energy and water metering solutions. The project also includes better facilities for Thise's employees and an area that allows visitors to get close to the production without risking the food safety or the quality of the products. Thise has reduced its use of diesel for transport by 2.3 per cent and its CO2 emissions from 4,200 tonnes in 2018 to 2,300 tonnes in 2019.
Explore and read more about green solutions in our whitepaper here