Case
Wastewater treatment
Wastewater management
NISSEN Energy's CHP System has proven that net-zero wastewater treatment plants are possible
2. December 2022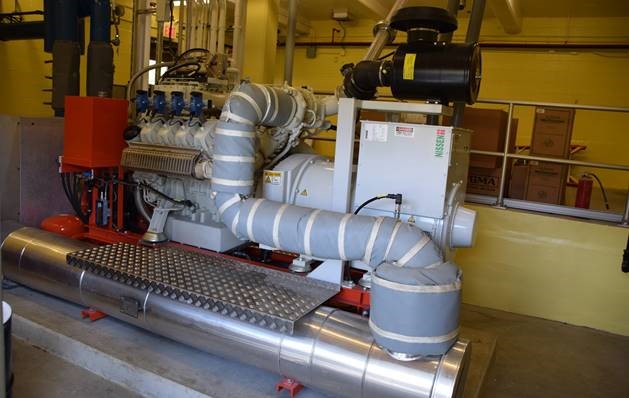 Solution provider

NISSEN energy supply services and products to ensures economical, beneficial production of sustainable energy - local and global.
More from NISSEN energy
Want to see this solution first hand?
Add the case to your visit request and let us know that you are interested in visiting Denmark
Request Visit
Downers Grove Sanitary District (DGSD) is responsible for the treatment of wastewater from seven cities and more than 60,000 residents and industrial customers. The wastewater treatment plant set the goals of operating as a net-zero facility as well as becoming more cost-efficient, but this was a challenge as no renewable energy recovery measures were in place.
The road to optimizing Downers Grove Sanitary District cost-efficiency and reaching energy neutrality began with installing a CHP system in 2013. To further increase their energy production and achieve net-zero, they installed the NISSEN Energy NPM375 CHP system and an accompanying ventilation system in 2017. In 2020 the first CHP from 2013 was exchanged with another highly efficient NISSEN 375 kW CHP. The wastewater treatment plant also installed a food waste receiving station and were able to increase biogas production, which they used for electricity generation and digester heating in the CHP.
From the installation of the first CHP unit in 2013 to the installation of the NISSEN energy CHP unit in 2017 and 2020 , Downers Grove Sanitary District saw a reduction in annual kWh consumption of approximately 3 percent.  DGSD has increased their use of biogas and today, the plant operates as a net-zero facility, generating the same amount of energy as they use.