News
Buildings
District energy
District heating
+1
Scotland and Denmark to collaborate on district heating and energy efficiency in buildings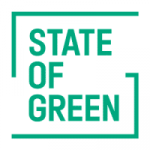 Scotland is ramping up its climate ambitions and has a target of reducing total CO₂ emissions by 80 percent by 2050. Included in these goals is an ambition to reduce energy consumption in buildings by 15 percent in 2032 and derived emissions by 23 percent. The new cooperation will contribute to boosting the country's green transition by drawing on Danish knowledge and technology within the areas of district heating and energy efficiency in buildings.
- Scotland is a frontrunner in the energy and climate area. I am very pleased that Denmark is entering into this cooperation, which I hope will support Scotland's green transition and at the same time, strengthen Denmark's energy exports. Scotland is focusing on both district heating and energy efficiency in buildings. Denmark has been working with these sectors for over 40 years and Danish companies are able to share their knowledge and technologies, said Lars Chr. Lilleholt.
- Related news: National Gains Being Made in Sustainable Goal 7 on Energy
Scotland is also a climate leader and earlier this year, the country presented a climate plan that charts a course towards achieving a 66 percent reduction in emissions by 2032. Through the new cooperation agreement, the Danish authorities will share experiences with Scotland in relation to energy policy, support schemes and ownership structures in the district heating sector and more.
The Scottish Government expects 40,000 households to use 5.4 PJ of district heating by 2020. The Scottish organisation Heat Network Partnership has estimated that by 2020, GBP 200-440 million will be invested to realise this target.
Source: Danish Energy Agency
You should consider reading
Buildings
District energy
District heating
Energy efficiency in buildings