Scaling Up Circular Fashion Partnerships in Bangladesh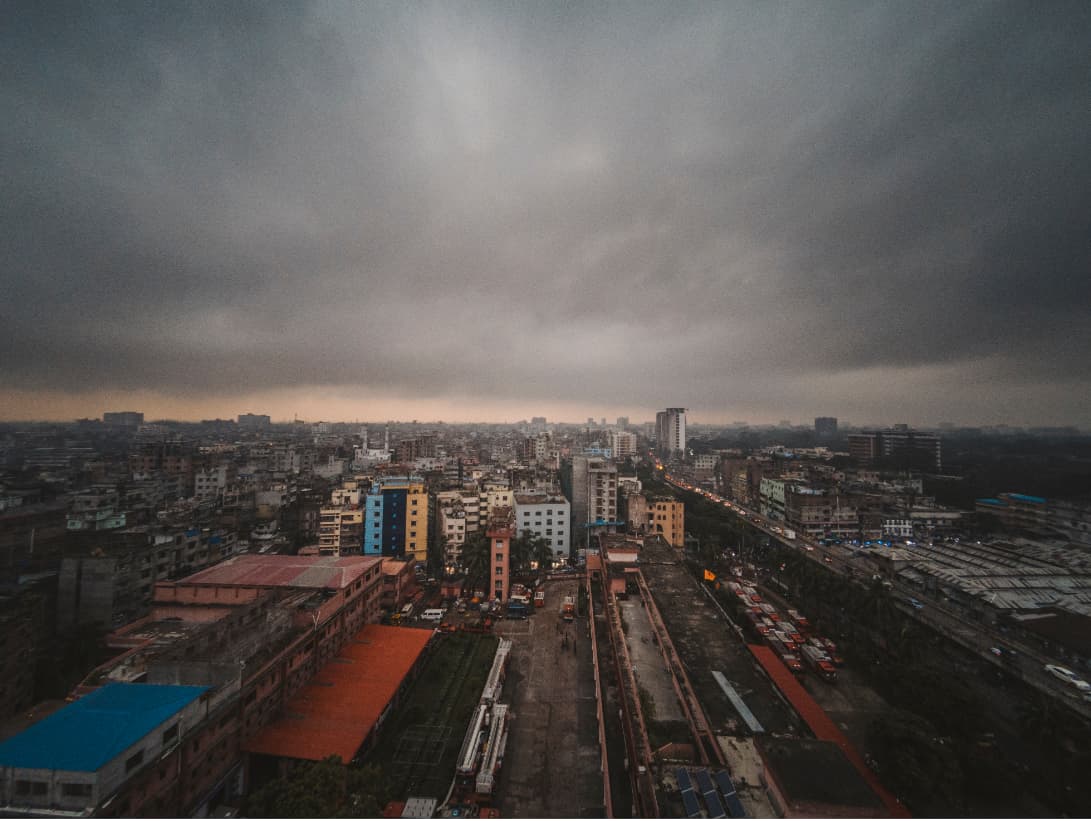 As the world's population is expected to exceed 8.5 billion people and global garment production will increase by 63% by 2030 - equivalent to 500 billion shirts - the current business model in the fashion industry is unsustainable.
Ultimately, 81% of all textiles are incinerated or dumped in landfills - either after consumer use or due to excess stock. Only 1 per cent is recycled. On top, there can be up to 50 per cent waste when producing clothes alone. Implications of COVID-19 have also caused huge amounts of excess inventory in warehouses, in textile manufacturing countries like Bangladesh, Vietnam and Indonesia as well as throughout the value chain. Indications are that almost a third of this stock may eventually be incinerated or dumped in landfills. However, there is a significant possibility that this excess stock will be reused or reused, providing a financial incentive for factories and brands to use the leftovers.
The fashion industry is one of the largest, most resource intensive industries. It is a powerful engine for global growth and development, but the current model is pushing the earth beyond its planetary boundaries and challenging social justice. The industry alone accounts for 4 per cent of greenhouse gas emissions, 20 per cent of industrial water pollution globally, and workers face issues such as hazardous environment and low wages.
[embed]https://www.youtube.com/watch?v=3wi-ZwkCS_s[/embed]
A P4G solution by Global Fashion Agenda
Circular Fashion Partnership is a cross-sectorial project led by Global Fashion Agenda. The aim is to accelerate the transition to a circular fashion industry by demonstrating a Circular Fashion Business Case in Bangladesh. Circular Fashion Partnership has support from several different project partners including REVERSE RESOURCES, BGMEA, support from BSR, Ellen MacArthur Foundation, International Apparel Federation, I: CO, Li & Fung, WRAP and the Danish Business Authority.
Since its launch at Copenhagen Fashion Summit 2017, 90 companies representing 12.5 per cent ​​of the global fashion market have signed and committed to focusing on key areas of circular fashion. Most notably design, collection and recycling. As of June 2019, participating companies have collected two million pieces and 20,000 tons of used textiles and footwear. More than 2,500 employees have been trained in circular design principles. The Circular Fashion Partnership model works with factories, recyclers and major fashion brands, such as H&M Group, Nike, ASOS, BESTSELLER and Fung Group and many more.
The goal is to capture and direct fashion waste back to the production of new fashion products while increasing the use of recycled materials and increasing revenue in all parts of the circular supply chain. This partnership aims to significantly reduce waste and degradation of natural resources and CO2 emissions related to the production of textiles and footwear in Bangladesh and elsewhere by speeding up the transition to a circular business model.
Learn more here.
Partners: BSR, Ellen MacArthur Foundation, International Apparel Federation, I: CO, Li & Fung and WRAP
Photo by Shafiqul Islam on Unsplash
You should consider reading