News
Recycling of waste to material
Resource efficient production
10 Examples of Circular Economy Solutions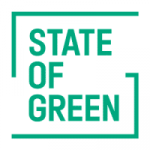 We have gathered 10 examples of Circular Economy solutions that through practical cases illustrate how circular business models prove to be a sound business strategy that facilitates access to new markets, drives innovative solutions and saves production costs.
1: Kalundborg Symbiosis - the world's first working industrial symbiosis
The Kalundborg Symbiosis is an industrial symbiosis, where a by-product or residual product of one enterprise is used as a resource by another enterprise. An industrial symbiosis combines the logic from nature's ecosystems with the rationales of the economic system. Through local collaboration, public and private enterprises buy and sell residual products from one another, gaining mutual economic and environmental benefits in doing so. Kalundborg Symbiosis started more than 40 years ago and is one of the most well-known and well-described industrial symbioses in the world. It has also inspired others to produce more for less. It is strongly connected to the creation of the first and only symbiosis centre in the world, which works to identify and facilitate new industrial symbioses in Denmark. Kalundborg Symbiosis includes world-leading as well as smaller companies, but whatever the size, the benefits of industrial symbiosis are clear:
Cost reductions and less emissions
Growth for less resources
More competitive enterprises
More resilient societies and enterprises
(Courtesy: Novo Nordisk, Novozymes, Statoil Refining, Gyproc, DONG Energy, KaraNoveren, Kalundborg Utility, Kalundborg Municipality and Symbiosis Center Denmark).
2: A circular subscription concept
VIGGA was born as a circular concept. The idea was to create a new way of consuming, based upon sharing and circulating high-quality products. Through a circular subscription concept, VIGGA offers high-quality children's clothes, produced under proper conditions, at an attractive price. This is possible because the same piece of clothing will be shared by several children and the quality of the clothing is so high:
For a monthly subscription fee, the customers get 20 pieces of clothes in their child's size
When the clothes become too small, they are replaced by new sets of clothes one size bigger
After a quality inspection, the returned clothes are then washed professionally
Subsequently, the clothes are delivered to another baby, resulting in a circular process
The concept creates an incentive for textile companies to produce in as high a quality as possible. The higher the quality, the more children can make use of the same piece of clothes and the higher the profit becomes. Furthermore, textile waste is reduced by 70-85%. (Courtesy: VIGGA)
3: A circular travel solution
Cars are by far one of the most under-utilised resources in modern life. In Denmark, an average car transports 1.4 people on the road and spends about 23 hours per day taking up parking space. Empty car seats are the largest excess capacity in the transport industry, and this inefficiency has a negative impact on the environment and is expensive for car owners. GoMore's platform offers a service that enables drivers to invite people for a ride on an already planned journey. This increases the number of people in cars and reduces the number of cars on the streets, making car trips more efficient and better for the environment. It is a travel solution which is cheaper for both the car owner and the passenger. Since GoMore was established in 2005, more than 1 million users have visited and used the service. As a result, more than 300,000 seats have been sold in Denmark alone, making GoMore a European leader in combining ridesharing and peer-to-peer car rental, and Scandinavia's leading business in the sharing economy. (Courtesy: GoMore)
4: Recycling of artificial turf
As the first in the world, Re-Match uses patented state-of-the-art technology to separate worn-out artificial turf into raw, clean components, which can then be re-used or recycled in the turf industry or in other industries. Re-Match is able to separate every part of the worn-out synthetic turf into rubber granules, sand and plastic fibres. The technology is so effective that almost 100% of the components can be either reused or recycled. Each Re-Match facility can handle more than 40,000 tons of worn-out wet synthetic turf yearly, generating clean separated materials, which are mainly reused in new soccer pitches worldwide. The process uses Re-Match)
5: Developing the world's first biodegradable beer bottle
One of the challenges the Carlsberg Group focuses on is packaging, as around 45% of their CO2 emissions come from the company's packaging. They want to reduce this number by encouraging consumers to recycle more, minimise material usage and by developing new environmentally friendly packaging types. The Carlsberg Group have initiated a partnership with Danish company ecoXpac, Innovation Fund Denmark and the Technical University of Denmark to develop the world's first fully biodegradable beer bottle made from wood fibre – the Green Fiber Bottle. The bottle will be as light as a PET bottle, while having the advantage of being created from bio-based sources. The project is one of the activities in the Carlsberg Circular Community, which is the Carlsberg Group's partnership platform to develop more sustainable products with partners from across the world. The community aims to eliminate the concept of waste by creating sustainable products and a more circular economy in an increasingly resource-scarce world. (Courtesy: Carlsberg Group, ecoXpac, Danish Technical University, Innovation Fund Denmark)
6: Potentials in potato starch production
Danish potato processing cooperative KMC, which produces a variety of potato starch ingredients for the food industry, has been a pioneer in adding value to its side streams. KMC is headquartered in central Jutland and operates a number of production sites in Denmark, staying close to its suppliers and owners, the potato growers. Since introducing potato-based feed proteins for the agricultural sector in the 1980s, KMC has advanced and refined the residuals of potato starch production. In 2005, KMC began transforming residual potato fibres into a valuable protein-rich food additive for the food industry. Splitting and refining the side streams from potato starch production helps maximise output of each potato for the economic benefit of the potato growers, while the use of potato fibres allows the food industry to efficiently increase the nutritional value of its products. (Courtesy: KMC)
7: Re-using old bricks to build a greener future
The driving force behind the founding of the company "Gamle Mursten" ("Old Bricks") was the desire to prevent resources of natural bricks from being wasted. Since its founding, "Gamle Mursten" has expanded greatly, and is now a large-scale cleantech production company with patented cleaning technology which ensures that building waste can be reused without the use of any chemicals. The old bricks are collected, cleaned with vibration technology, manually checked one by one and finally stacked by robots before being shipped to new sites. Saving more than 95% of the energy otherwise used to manufacture new bricks, this method of re-using old bricks is an example of perfect circular economy passing the resources of one generation on to a new one. By applying its method to two thousand bricks, "Gamle Mursten" also prevents the emission of one tonne of CO2. Realdania Byg and 3XN Architects used 300,000 old bricks making the Castle of Hindsgavl hotel (see picture), saving the environment of 150 tons CO2. (Courtesy: Realdania Byg and 3XN Architects)
8: Used insulation and discarded porcelain and sanitaryware upcycled into new insulation
With over 30% of Denmark's waste coming from construction, upcycling of used building materials has become an area of increased focus. As a result, traditional disposal methods that send waste insulation to landfill sites and crush porcelain and sanitaryware to make road fill are being replaced by a new, greener alternative jointly developed by three Danish companies. Construction waste from Danish recycling centres is delivered to RGS90, a company which specialises in the processing, sorting, removing and recycling of waste products. Here, all unwanted materials are removed. Recyclable ROCKWOOL insulation and ROCKFON acoustic panels are then separated from the unrecyclable insulation before being granulated. Porcelain and sanitaryware are crushed before being sent to the ROCKWOOL production facility, where they are used to manufacture new, recyclable insulation. (Courtesy: RGS90, ROCKWOOL and Combineering A/S)
9: Grundfos pumps contribute to energy saving heating and cooling
Pumps are one example of a type of devices used in many industrial applications. They play a vital role in dairies, breweries, slaughterhouses, textile and chemical production, power stations, shipping etc. More than 2/3 of all pumps installed today are inefficient and use up to 60% too much energy. Additionally, most pumps currently installed are larger than necessary and often run continuously at their maximum speed. Replacing inefficient pumps results in significant savings, reduces energy waste and thereby contributes to the circular economy by minimising the environmental footprint. At the Yokohama Rubber factory in Japan, Grundfos switched out the main pump delivering water to cool the factory´s production line. This enabled the company to drastically reduce energy costs by more than 50% while also contributing towards its commitment to reduce CO2-emissions. Across Grundfos' own facilities, a flagship initiative has been running for several years now to replace all inefficient pumps and motors worldwide with high-efficiency Grundfos solutions. As a result, Grundfos' annual energy consumption has been reduced by more than 8.000.000 kWh. (Courtesy: Grundfos)
10: Optimising side streams
Danish Crown, one of the world's biggest pork producers, is cooperatively owned by Danish farmers who are both our suppliers and owners. Production and possibilities for optimising side streams is seen across the value chain from farm level to slaughterhouse. The value chain is no stronger than its weakest link, the result being today that Danish Crown represents one of the most efficient meat producers in the world. The secret behind Danish Crown is the focus not only on producing meat, but also on producing and recycling other products such as sustainable energy, fuels, feed, nutrients and inputs for the pharmaceutical industry. Resource efficiency is a key part of the DNA. Investments in the value chain, such as breeding of animals, new effective stables, feed optimisation, recycling of nutrients, as well as improving energy and water efficiency, logistics and utilisation of side-streams, are interconnected. They generate valuable knowledge-sharing through the value chain, ultimately benefiting the owners. Based on this philosophy, Danish Crown demonstrates that they produce more with less, creating more value for the customers, suppliers, owners as well as society in general, the climate and environment. Circular economy principles are therefore nothing new to Danish Crown. (Courtesy: Danish Crown)
- Download our white paper on Circular Economy
You should consider reading
Recycling of waste to material
Resource efficient production