Solution Provider
Company
Milford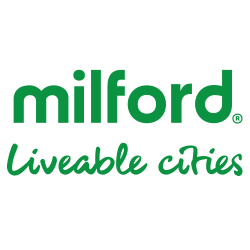 About Milford
We create liveable cities where people feel happy, healthy and safe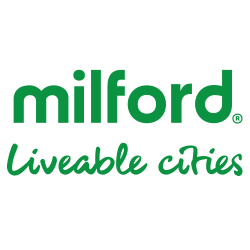 About
Founded: 2014
Employees: 11-50
HQ: Værløse, Denmark
Organisation type: Company
For over a decade, Milford has been dedicated to improving the urban environment with exceptional solutions for a sustainable future. Our commitment to this mission has placed us at the forefront of our home field of Scandinavia.
Together with partners from all over the globe, Milford is tireless in seeking out the newest research and practices and then providing our customers with the products, solutions and training that they need to replicate these. In our specialist fields of urban tree pit design and tree planting, green infrastructure, stormwater management and sustainable urban drainage we have a constant focus on sharing of our knowledge and the development of innovative products.
We firmly believe that this is the way the urban environment will prove the greatest benefit from our work.
Based in Denmark, Milford serves local authorities, landscape architects, consulting engineers and contractors throughout Denmark, Norway, Sweden and Finland.
Want to visit Milford?
Add the company to your visit request and let us know that you are interested in visiting.
Request Visit