Case
Wastewater management
Formula domicile, Lyngby
18. January 2023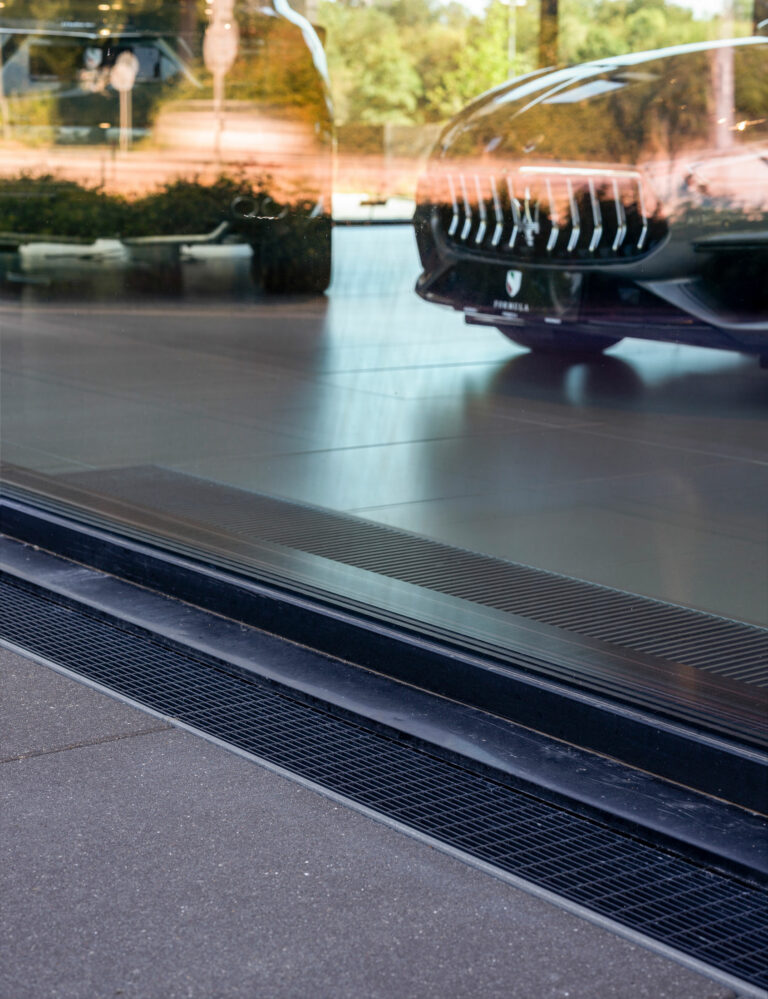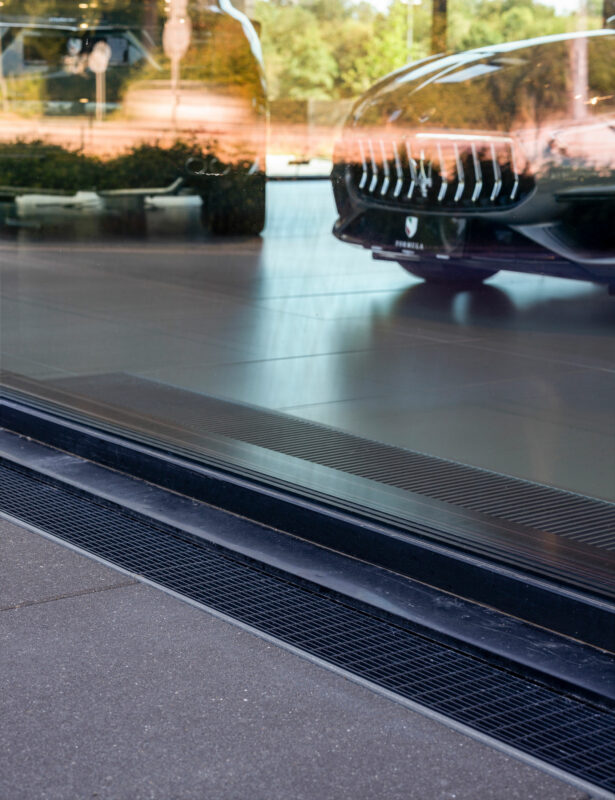 Solution provider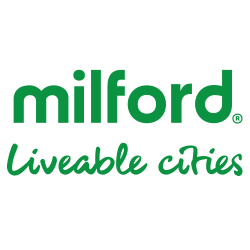 We create liveable cities where people feel happy, healthy and safe
More from Milford
Want to see this solution first hand?
Add the case to your visit request and let us know that you are interested in visiting Denmark
Request Visit
When Formula Group built the new and exclusive domicile Formula 1, the architects focused on quality and sustainability. Milford's threshold channel system, Canyon, was installed around the building to ensure ventilation of the foundation and level-free access.
Canyon meets all requirements
The advantages of Canyon are many. It provides optimal ventilation of the foundation while ensuring easy access for inspections and repairs.
The system also solves the requirement of level-free access and makes Formula 1 an easily accessible building for everyone to use.
The console is a form-cast frame made from 100% recycled, industrially sourced plastic. It can be clicked easily into the channel and increases stability throughout the whole system. Canyon comes in various colors and can be a unique element that can enhance the style of the architecture.
The Canyon threshold channel was ideal for this project because of its many advantages:
Simple and quick installation for the builders
Easy access for cleaning the channel
And on the long term it´s easy to clean and maintain  since it´s easy to access the foundation after installation.
Products in this solution