Publication
Energy efficiency in industry
Circular business models
Circular value chains
+5
8. September 2023
Discover Denmark's resource-efficient industries
Presenting insights and lessons from Denmark's push to make its industries more resource-efficient, this publication gives an introduction to the Danish journey towards energy efficiency in industries, while showcasing innovative solutions from Danish solution providers.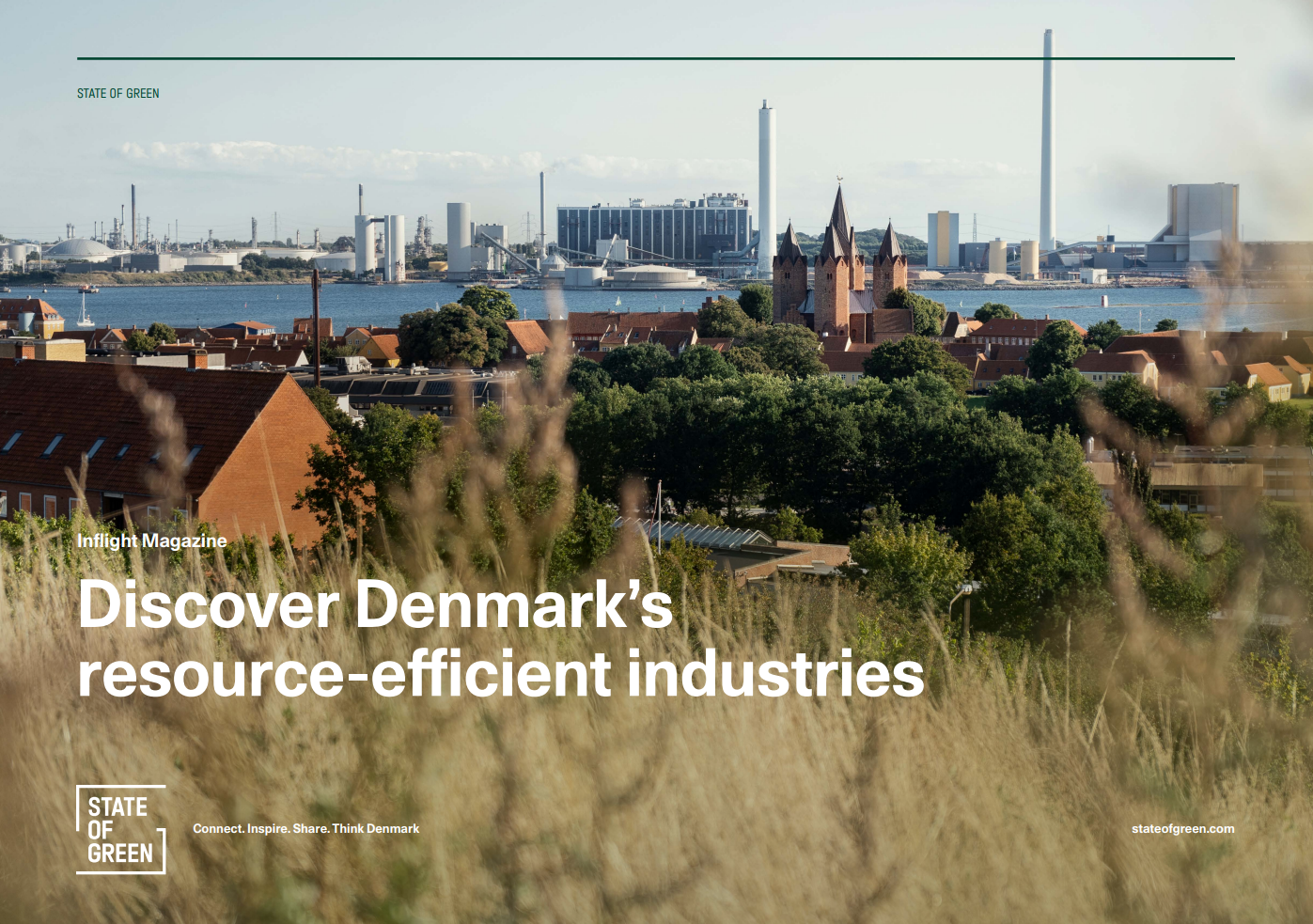 Download publication
In a time where global resources are becoming increasingly scarce and the industrial sectors account for over 20 percent of total greenhouse gas emissions, major industries need to adapt and limit their energy and water consumption.
This is why the European Union and its member states agreed to commit to an ambitious energy efficiency target of at least 32.5 percent by 2030 compared to projections of the expected energy use. Besides being a cornerstone in delivering on the Paris Agreement, resource conservation and energy efficiency reduce costs, lower air pollution, and improve competitiveness. Producing more with less is now more crucial than ever before.
Furthermore, Denmark is committed by law to reducing its greenhouse gas emissions by 70 percent by 2030 compared to 1990 levels. Promoting energy efficiency is an essential part of the plan, and the Danish journey toward a more energy-efficient society traces back to the early 1970s.
Since then, public and private players have worked together to secure Denmark's position at the forefront of renewable energy, energy-efficient solutions, and sector integration within industries, such as the food and beverage industries.
This has taught us valuable lessons and experiences, showing that the pursuit of energy efficiency is a multifaceted endeavour; and that economic growth and energy consumption not necessarily need to go hand-in-hand.
Standing on the shoulder of more than five decades of dedicated efforts, I hope that Danish lessons as presented in this inflight magazine will inspire and instigate an even greater appetite for energy-efficient measures before your visit to Denmark.
You should consider reading