Case
Industrial symbiosis
Smart energy systems
GreenLab Skive – The green industrial park of the future
6. January 2021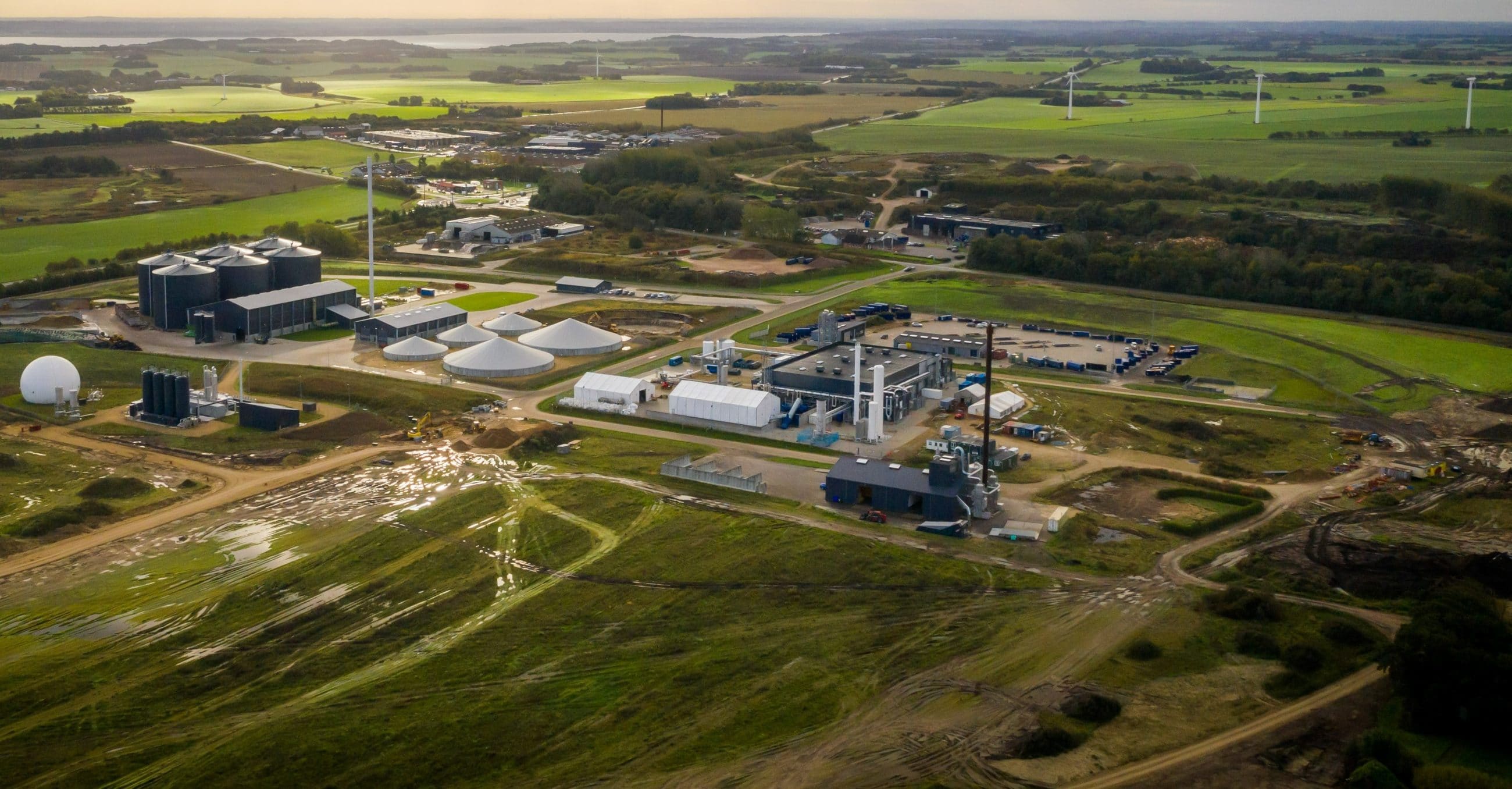 Solution provider

More from GreenLab
Want to see this solution first hand?
Add the case to your visit request and let us know that you are interested in visiting Denmark
Request Visit
In a historic decision, the Danish government has designated GreenLab as an official regulatory energy test zone. The test zone permit gives GreenLab dispensation from electricity regulations and brings Denmark one step closer to solving one of the biggest challenges in the green energy transition: The integration of unprecedented amounts of renewable energy into the energy system. GreenLab's test zone permit is one of a kind in Europe, and the insights will be valuable for all of Europe's green transition – including clean energy storage, green fuels, agriculture, and industry.
GreenLab is a green, circular, industrial park and intelligent energy platform, where the national 40 bar gas and 150 kV electricity grids intersect.
GreenLab wants to integrate those sectors and does so through industrial symbiosis. All entities in the park are powered by 80 MW of wind and solar energy, and they share their excess resources such as heat, steam, electricity, and gas through the SymbiosisNet™ – an intelligent energy exchange infrastructure. In essence, the symbiosis treats energy as energy – a natural resource – regardless of form, and converts, stores and distributes it as needed. The symbiotic infrastructure at GreenLab and embedded resource efficiency enable green energy at a lower cost and the ability to reach competitive price points.
The park develops green solutions to the climate challenges of the future in close collaboration with scientists and international companies. GreenLab has done this while attracting private investments of more than 1 billion DKK to the local area. All companies in GreenLab have their own results. We have collected some of the results below:
Local partner Michael Bisgaard supplies manure and green biomass to the biogas facility at GreenLab. In total, approximately 500.000 tonnes of manure and biomass are delivered to the plant every year.
Partner Quantafuel produces high-quality petrochemical products from plastic waste that can't be recycled in any other way.
Partner Vestjyllands Andels' Starfish factory turns starfish, shrimp shells, and grass into a sustainable protein source by dehydrating the biomass. The protein is a green alternative to CO2-heavy soy imports, and it is used as an ingredient in organic feed for swine and poultry farms. The resources come from local industries around GreenLab.