Case
Resource efficient production
Energy efficiency in industry
Industry
+6
Halving the water use in Carlsberg's brewery
8. September 2023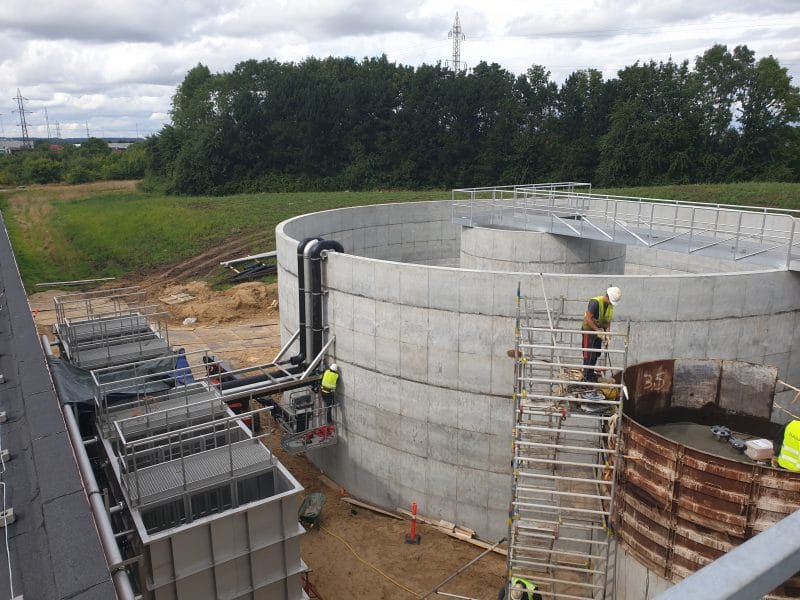 Solution provider

We are a value-driven, multi-disciplinary engineering consultancy fundamentally committed to sustainable progress and service delivery.
More from NIRAS
Want to see this solution first hand?
Add the case to your visit request and let us know that you are interested in visiting Denmark
Request Visit
Water is an integral part of the brewing process, which requires large amounts of energy and water for heating, cooling, cleaning and sterilization.
This is also the case for one of the world's biggest beer brands, Carlsberg, that was facing challenges in achieving greater water efficiency, while maintaining high production levels at its brewery located in Fredericia, Denmark.
In alignment with its "Together Towards ZERO Programme", Carlsberg set an ambitious goal to halve its overall water usage and eliminate water waste. To achieve this, the brewery needed a groundbreaking solution that could recycle a significant portion of its processed water and substantially reduce its water consumption.
The Carlsberg brewery in Fredericia, Denmark, was selected as a test site for the Carlsberg Group's first total water recycling plant. In a strong partnership with NIRAS, Carlsberg constructed a state-of-the-art water recycling plant at the brewery, which enables the recycling of an impressive 90% of process water, making it one of the most water-efficient large breweries globally. The new recycling plant also makes it Carlsberg's first brewery to virtually eliminate water waste.
With the assistance of NIRAS' experts, Carlsberg has taken an important step towards fulfilling its ambition to secure zero water waste at its breweries, including a target to halve the overall water usage. The new plant reduces average water consumption at the brewery from 2.9 hectoliters of water per hl of beer to 1.4 hectoliters of water per hectoliter of beer.
Working together, Carlsberg and NIRAS achieved a significant reduction in water use at the brewery making it the most water-efficient production plant in the Carlsberg Group, and one of the most water-efficient larger breweries globally.
This project demonstrates how collaboration and innovative solutions can lead to more efficient water usage and environmental sustainability.
Facts: The recycling plant at Fredericia brewery
Carlsberg opened Fredericia Brewery on September 25, 1979. NIRAS was involved in the construction of the brewery through the company DanBrew which since has become a
part of NIRAS.
The recycling plant was finished in the spring of 2021.
The plant reduces the water usage from 2,9 hectoliters to 1,4 hectoliters pr. Hectoliter of beverage produced at the brewery.
On a global level, Carlsberg's aim is to halve its water usage from 3,4 hectoliters to 1,7 hectoliters pr. hectoliter of beverage produced.
Read more about the case