News
Biogas
Biomass
Recycling of waste to material
The Fundamentals of Bioeconomy: The Biobased Society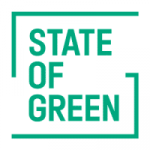 The population on Earth is growing and we need more food. Climate change is both a reality and a threat. The answer is simple: We absolutely must use our biological resources better, so there will be food for more people with less environmental and climate impact per unit produced, and renewable biological material enough to produce the replacement for what we currently get from fossil crude oil (e.g. materials, chemicals and plastics).
- Browse through +1,400 green technologies from +600 Danish companies
The good news is that by doing this we can create a lot of new good jobs; and a large part of the technologies are already developed. It is possible. The optimism lies in the fact that in Denmark we are already very good at green technologies, biological production and food production. The next step is to come up in scale, optimise processes and show that it works.
Through insightful illustrations, the new publication from the United Federation of Danish Workers 3F, authored by the Technical University of Denmark in collaboration with BioValue SPIR, explains the opportunities of moving towards the biobased society by providing an overview of available biomass sources in Denmark and demonstrating how they are utilised.
- Download the publication here.
You should consider reading
Biogas
Biomass
Recycling of waste to material