News
Smart cities
Smart energy systems
Sustainable fuels
Fuel cell company expands and prepares for more workplaces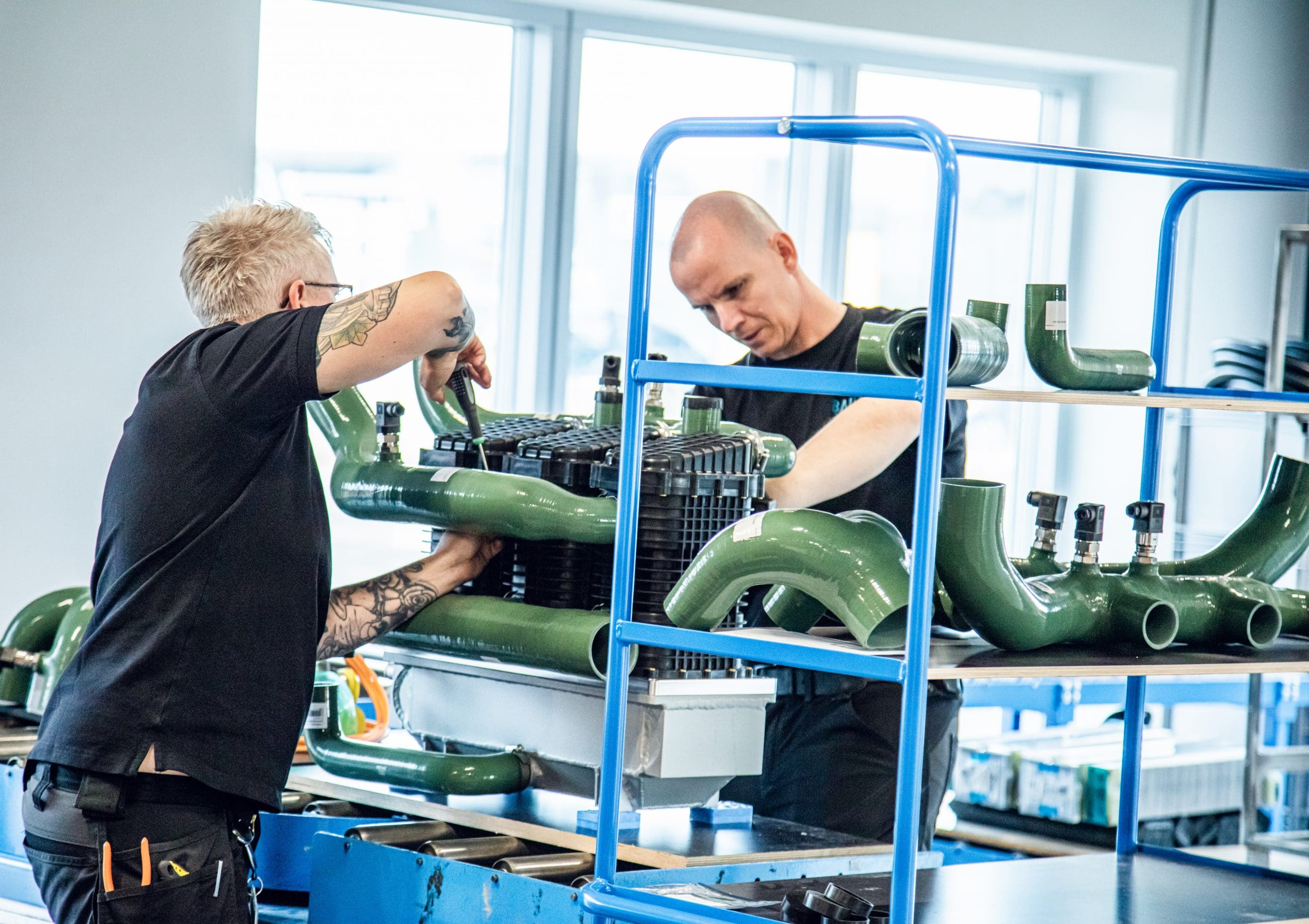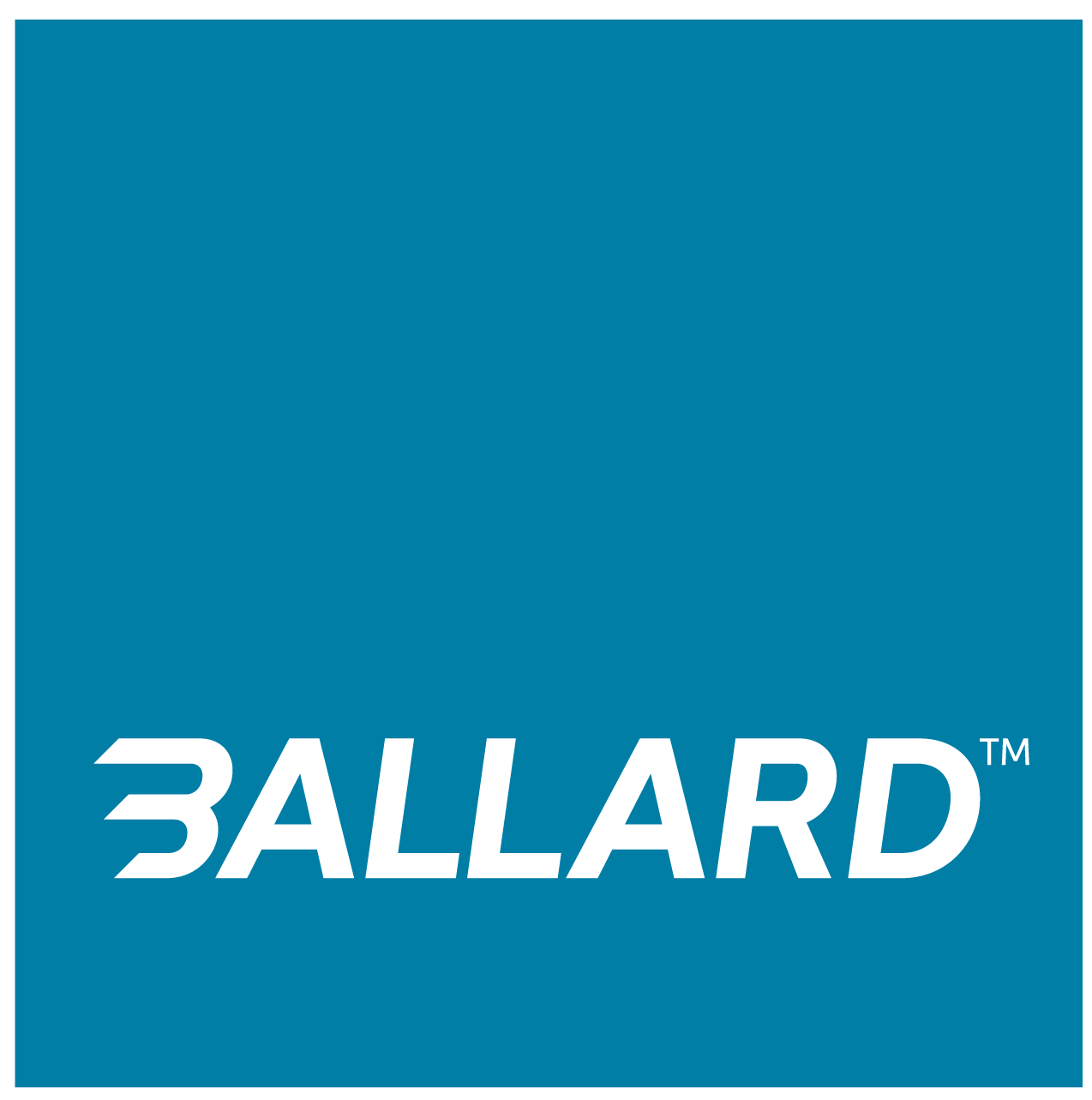 In 2019, Ballard Power Systems Europe A / S built a new manufacturing  hall that focuses on engineering, manufacturing and servicing the company's fuel cell module for the marine market. Now the company is expanding again and has just started constructing a new administration building that is expected to be completed by  the end of  spring.
The excavation work is well underway at CEMTEC in Hobro, where Ballard Power Systems Europe A / S has been located since 2008.
The new extension of approx. 470 m2 will be furnished with modern office facilities for the company's approx. 90 employees. Ballard Power Systems Europe A / S will, as something new, also get their own  reception and entrance for customers and employees.
The new extension is an important step in the company's focus on the European market, which has resulted in significant growth and the creation of more jobs in recent years.
"Despite the challenging year 2020, we see  that the demand for zero-emission fuel cell solutions for the heavy duty motive and marine market  as well as the backup power solutions for  critical communication infrastructure continues to grow. This is highly due to the national and international funding and growth strategies such as the European "Green Deal", which supports the green transition  both in Denmark, in Europe and globally. The initiatives enable companies such as Ballard to continue to provide zero-emission fuel cell solutions and even hire more employees due to the high demand of our products" says Jesper Themsen, President & CEO  of Ballard Power System Europe A/S, and continues:
"At the end of 2020, we launched the FCwaveTM module, which is specially designed for the marine market  and is built on our latest generation of fuel cell technology. The FCwaveTM module is in particular demand at home and abroad, and this is happening as the UN International Maritime Organization IMO tightens the GHG emission standards for vessels and several shipping companies announce targets to reduce the consumption of fossil fuels".
Since 2018, Ballard Europe has doubled the number of employees who designs, develops, sells and service fuel cell solutions . The European team is expected to continue to grow in the years to come.
CEMTEC Business Park is central to Hydrogen Valley, where CEO  Søren Bjerregaard Pedersen is also pleased with the development:
"The continued expansion of Ballard's production facilities is a perfect example of how the long haul pays off. We have been working together on hydrogen projects for almost 15 years, and we now see how fuel cell technology is being implemented on a global scale. This is especially relevant for Europe. With the aim to be  climate-neutral by 2050 and the green strategies and aid packages, this is helping to support the development of the hydrogen and fuel cell industry. We are also beginning to see the implementation  in Denmark to a greater extent with for example, the roll-out of the fuel cell electric buses in Aalborg. At CEMTEC, we see it as our most important  job  to ensure that the local companies working in the field of hydrogen and fuel cells have the optimal growth conditions, and we will continue to support them as much as we possibly can."
For further information, contact:
Betina Holtze, Marketing Specialist, [email protected]
About Ballard Power Systems
With more than  900 employees worldwide, Ballard Power Systems is recognized as one of the leading fuel cell company in the commercial application of fuel cell solutions for buses, trains, trucks, ships and critical communications infrastructure. The company's European headquarter, Ballard Power Systems Europe A / S, is located in Hobro, Denmark and has approx. 90  employees in Europe divided into administration, development, sales, production as well as service and support of fuel cell systems.
You should consider reading
Smart cities
Smart energy systems
Sustainable fuels