News
Micromobility
Urban mobility
5 Danish solutions for bicycle loving cities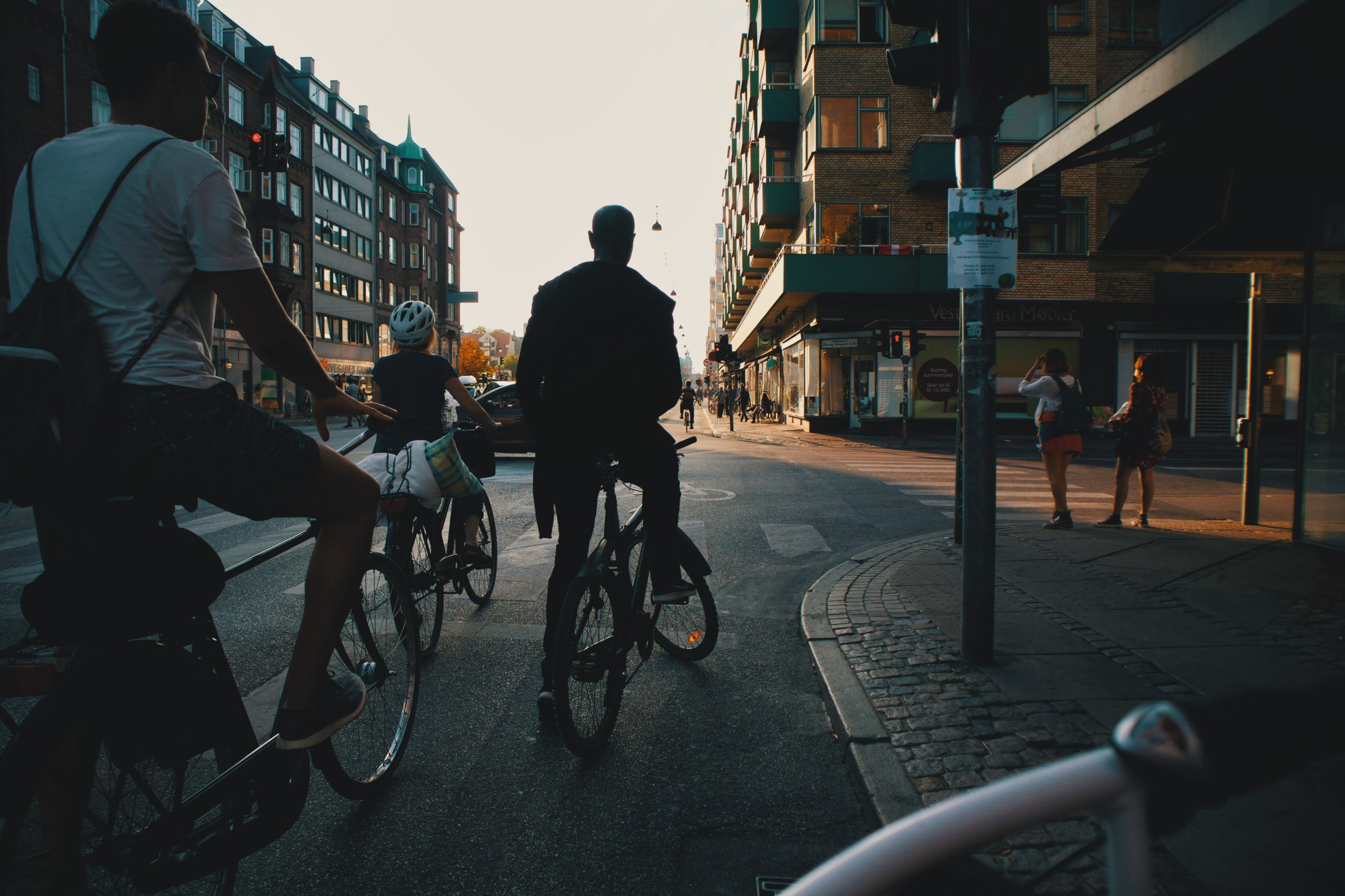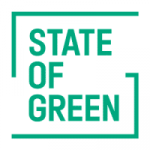 In Denmark, people bicycle at all times of a day and in all types of weather.  As an important part of the Danish culture, bicycling is the symbol of pleasure, freedom, sustainability and "hygge".
In Copenhagen, half of all trips to workplaces and educational institutions are done by bike. As a part of the plan of becoming both carbon neutral by 2025 and being the world's best cycling city, Copenhagen is encouraging more and more people to join the group of cyclists.
We select five Danish solutions for bicycle loving cities:
The Bicycle Snake
Copenhagen's iconic cycle bridge, the Bicycle Snake, connects the city and transports cyclists across the harbour on an aesthetic journey above the harbour basin. The Bicycle Snake has dual benefits of both enhancing cyclists' mobility and saving them time.
The socio-economic return is an impressive nine per cent, which is two to three times higher than other infrastructure investments such as Copenhagen's Metro City Ring. The return on investment (ROI) is equal to 6.6 million USD over 20 years. The reason for the remarkable ROI of nine per cent is that the bridge creates a daily time saving of 380 hours and at the same time reduces Copenhagen's CO2e emissions by 87 tonnes each year.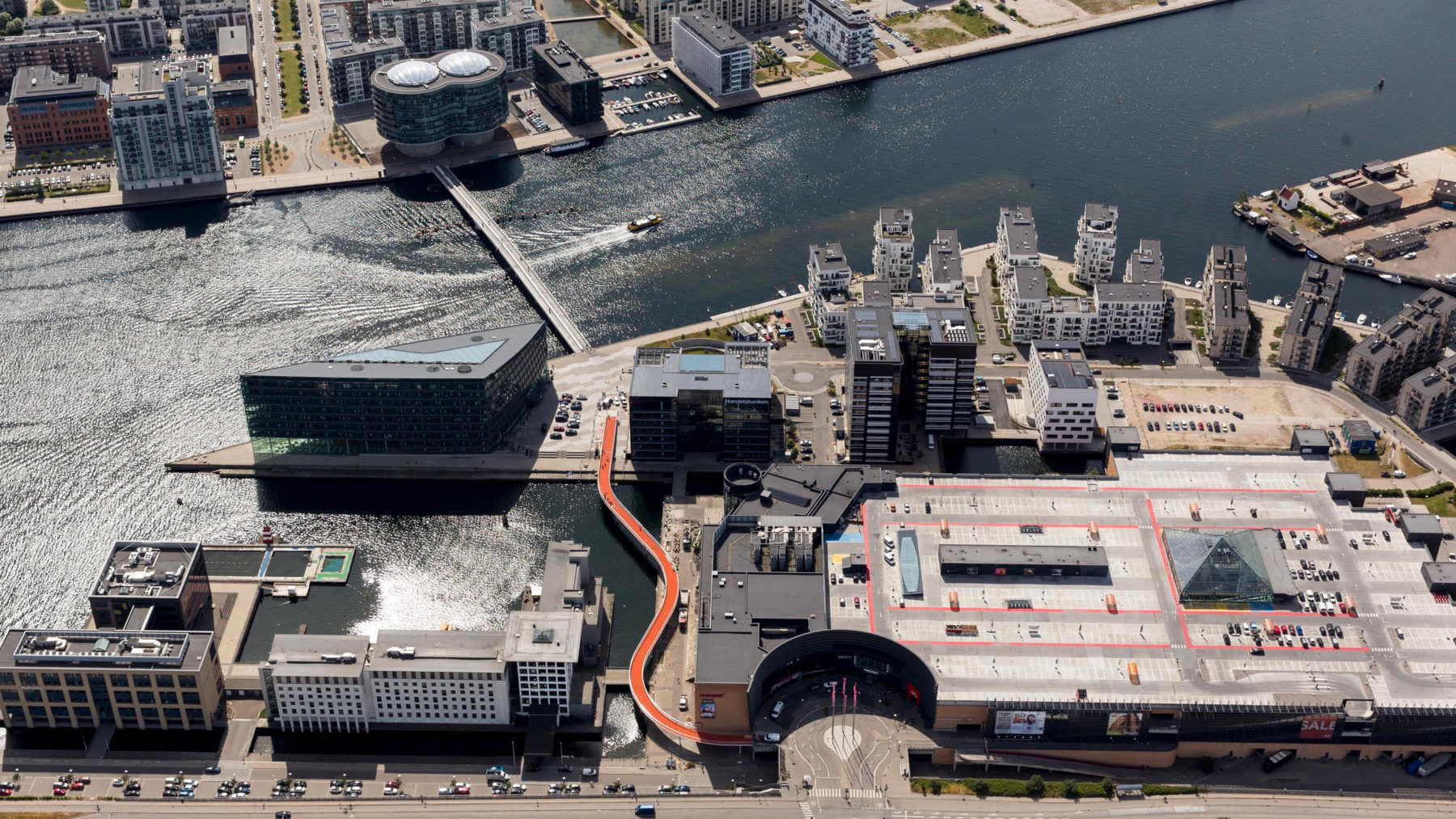 (Photo : DissingWeitling, Ole-Malling)
Tilted trash cans
In Copenhagen, you can find some unique rubbish bins design especially for cyclists. The rubbish bins face towards the cyclists and are tilted at an angle that makes it easier to throw rubbish into while cycling.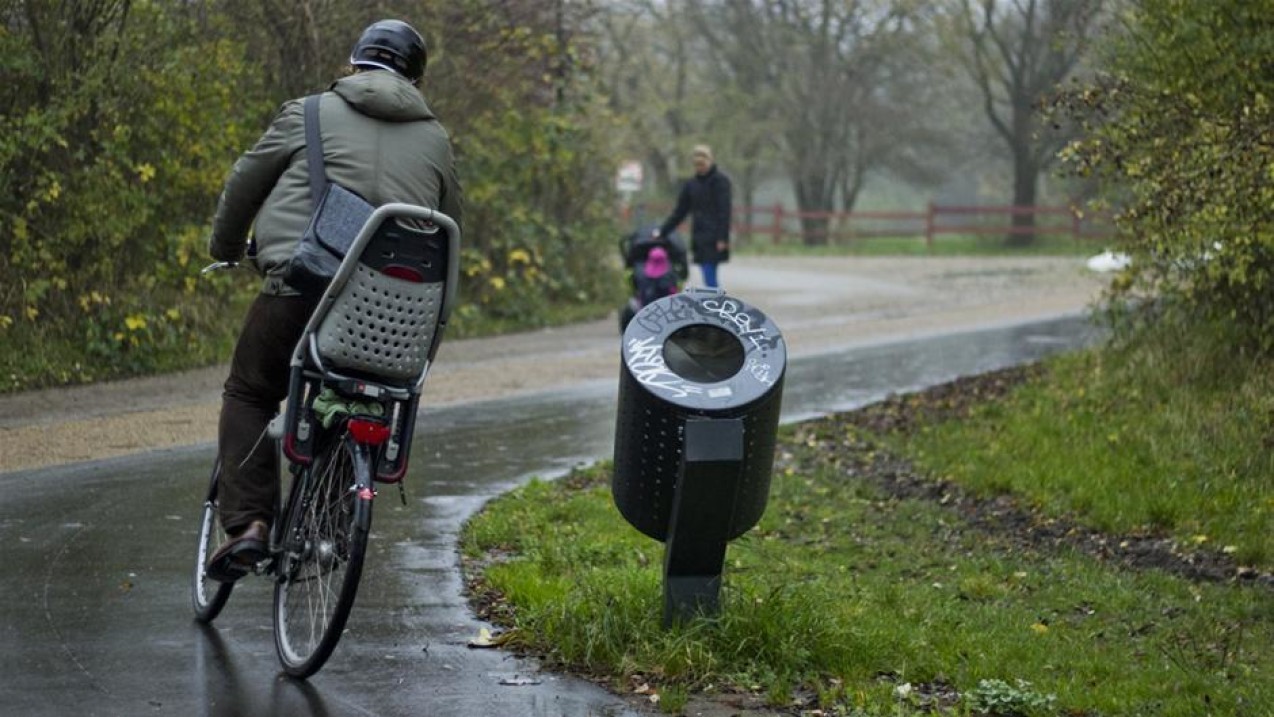 (Photo: Det Kongelige Akademi)
Cycle superhighways
A cycle superhighway is a cycle route where commuters on bikes are given priority. The aim is to provide a smooth ride with fewer stops and enhanced safety.
The main purpose of the cycle superhighways is to create better conditions for cyclists, and to connect work, study and residential areas, making it easier for commuters to cycle to and from work, thus making the bike a more attractive mode of transport. Furthermore, the cycle superhighways are situated near train and metro stations, making it attractive to combine cycling with public transportation.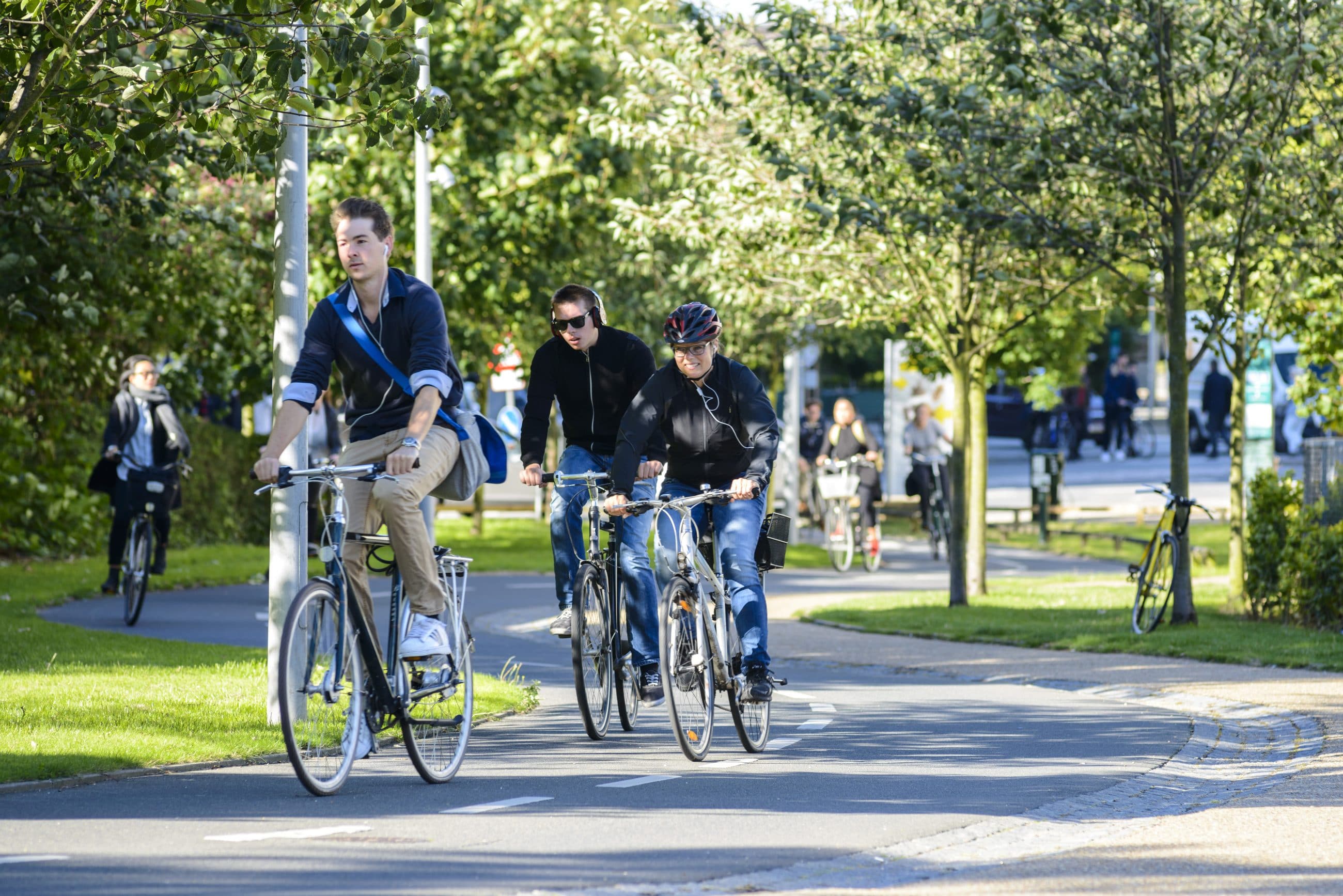 (Photo: supercykelstier.dk)
Green wave
It is rare to find traffic lights that are synchronised to give green light to cyclists. However, this is the case in some streets in inner Copenhagen and along the cycle superhighways in Denmark.
In three of Copenhagen's major streets, the City of Copenhagen has introduced the so-called 'green wave' for its cycling commuters during peak hour. This means that the around 70,000 people who bike daily along on these routes are now experiencing a faster and more comfortable commute through for example synchronised traffic lights and data collection points along the cycle paths.
(Photo: monoline)
Footrests
When you need to stop at a traffic light, waiting for the light to change has been made more comfortable by implementing footrests. Footrests are installed along the cycle path immediately before the stop line at the intersection. There is often room for two or three cyclists, based on length. Some footrests have an additional railing or handle that the cyclist can hold on to.
This way, the cyclist can choose whether they want to support themselves by hand or foot. Footrests were initially installed in Copenhagen, then spread to other Danish cities, and are now an integral part of the cycle superhighways. Today, several Danish companies construct footrests in various designs.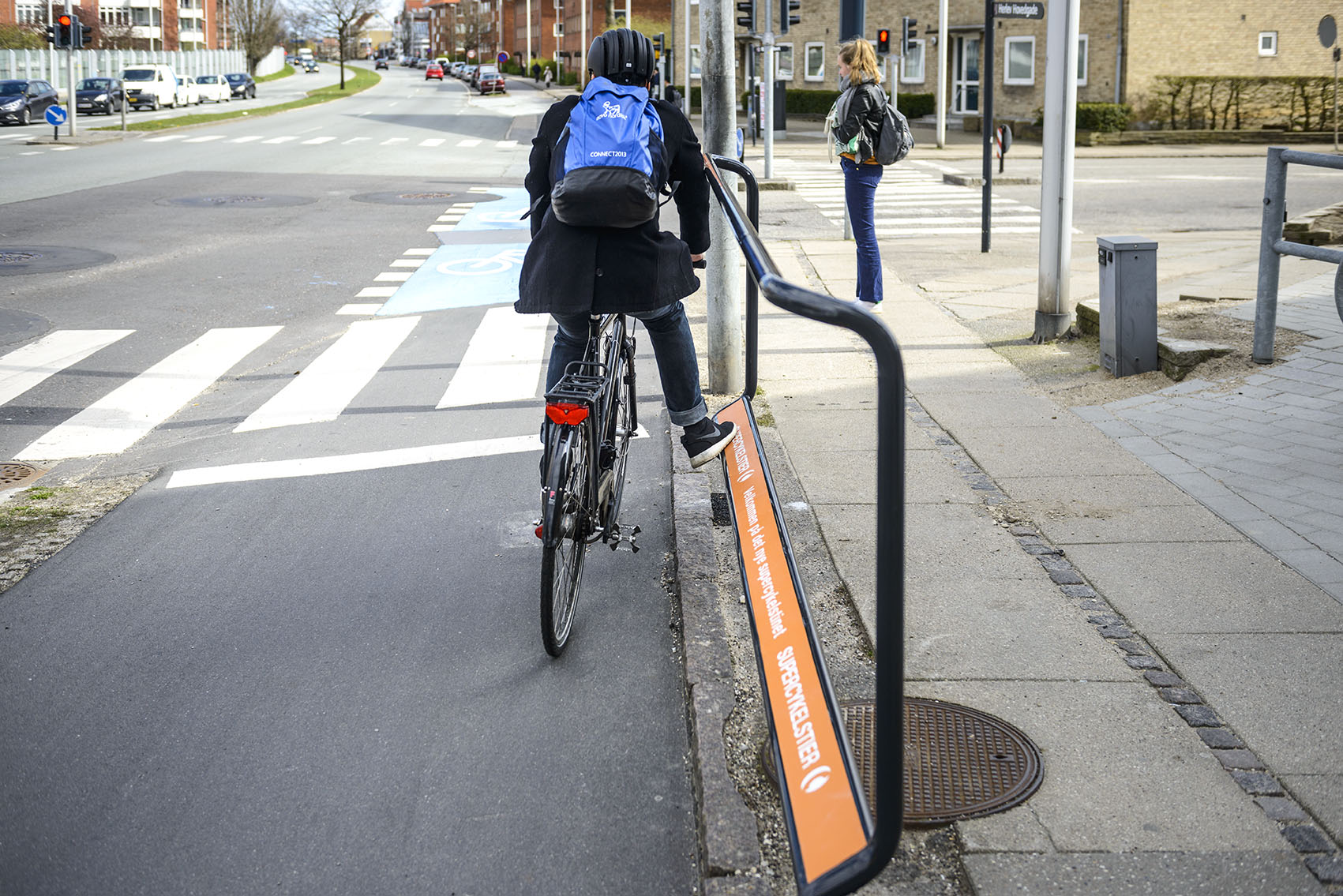 (Photo: supercykelstier.dk)
More information about cycling in Denmark, please click here
Cover photo: Ursula Bach
You should consider reading
Micromobility
Urban mobility