The Global Green Economy Index puts Copenhagen in the Top within Green Performance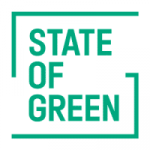 Copenhagen leads city survey
The first-ever survey measuring green city reputations ranked Copenhagen #1, followed by Stockholm, Oslo, Amsterdam and New York. This city survey ranked perceptions of green performance in the main urban area associated with each of the 27 nations tracked in the GGEI.
Click here to learn more about green products and solution in Copenhagen
"The GGEI demonstrates the robust data and analysis we bring to bear helping our clients improve their international green branding and communications programs. The new green city rankings expand our services to urban stakeholders and offer guidance on coordinating national and city efforts promoting green economic growth," said Jeremy Tamanini, the founder of Dual Citizen Inc.
Defining top targets
Experts continue to view Germany, China, the United States and India as the best targets for cleantech investment but smaller nations - notably Denmark, Sweden, Finland and Israel - are gaining recognition.
Washington-based consultancy Dual Citizen publishes the annual GGEI and will host a webinar on Thursday September 27th at 10am EST to review the results.
Click here to download the 2012 Global Green Economy Index.
Click here to read the full story
Source: www.enn.com
You should consider reading