News
District heating
Energy efficiency in buildings
Recycling of waste to material
+3
The Carlsberg City District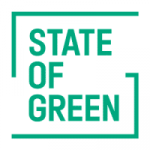 For the next 10-15 years Carlsberg's historical site, nested between the neighbourhoods of inner-city Copenhagen, will become one of the most sustainable city districts in the world, spanning 600,000 m2 across retailers, educational institutions, private apartments, sports venues, cultural centres and offices.
- Visit the Carlsberg City District website
"While our develop takes into account the history of Carlsberg, we have also designed it with the future in mind, and we aim for Carlsberg City District to be one of the first 'Green Cities' in Denmark. All new architectural projects will be constructed as low-energy buildings to ensure sustainability and CO2 neutrality," says CEO of the development company Carlsberg Byen P/S Jens Nyhus.
Urban development
While low-energy buildings are key elements of the 'Green City', several other aspects also play an important role in enhancing the green character of the district. These count infrastructural projects aimed at heating and cooling and transportation, as well as projects catering for social sustainability and diversity through, for instance, urban gardening and non-profit initiatives.
- Related news: Carlsberg Sustainable Urban Development
Daily commutes to and from the district will be primarily human-powered thanks to a vast network of bicycle paths, and a new modern commuter railway station will be built, which is expected to become among the five busiest in Copenhagen, once the district area is fully developed.
The master plan behind the city district has already attracted a lot of international attention. Most recently in 2013, where it received a silver medal in sustainability according to the certification system, DGNB.
More in detail about Carlsberg City District
The development company Carsberg Byen P/S intends to develop 25 hectars of the 33 hectare Carlsberg City District.
Once completed, the Carlsberg City District will comprise 600,000 m2 of floor space.
Carlsberg City District aims to be CO2 neutral
Transport-wise, the district will hold around 4,500 underground parking spaces, a new commuter railway station, a metro station and a network of bicycle tracks.
The master plan behind Carlsberg City District win first prize at the World Architecture Festival in Barcelona in 2009.
The master plan received a silver medal in 2013 for sustainability according to the certification system, DGNB.
The consortium behind Carlsberg Byen P/S consists of Realdania, Carlsberg, PFA, PenSam and TopDanmark.
You should consider reading
District heating
Energy efficiency in buildings
Recycling of waste to material
Smart cities
Urban infrastructure planning
Urban mobility