News
Geothermal energy
Photovoltaics
Solar thermal energy
Solar Cells Make Greenland Even Greener
Greenland has hydropower in its larger cities, but the smaller cities and villages rely on diesel for heat and electricity. Now green energy is also expanding to the smaller cities as solar cells are gaining ground.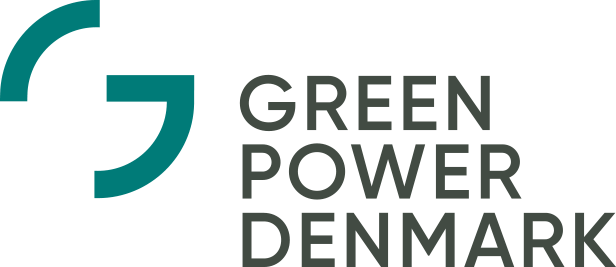 Greenland has hydropower in its larger cities, but the smaller cities and villages rely on diesel for heat and electricity. Now green energy is also expanding to the smaller cities as solar cells are gaining ground.
- The prices of solar cells are plummeting these years and more solar cells are definitely going to Greenland, where the lighting conditions, especially in the south, are good for a large part of the year. Solar cells can reduce the import of diesel but they also affect the grid both technically and economically, which means they must be implemented carefully, says Civil Engineer, Philip Douglass from the Danish Energy Association.
Like other societies, Greenland is dependent on electricity supply for companies and private homes – in particular when it is freezing cold. The grid in Greenland is run by the multifunctional utility, Nukissiorfiit, which has hired the Danish Energy Association as a consultant to analyse which technical adaptations that are needed in order to use solar energy without compromising electrical security or system stability.
- Related news: SaltX and Aalborg CSP to Develop Integrated Energy Storage Solution for the Global Solar Power Market
Nukissiorfiit has selected the villages of Ilimanaq and Paamiut as case studies to analyse how specific solar projects affect the grid.
Like most small villages, Ilimanaq and Paamiut are dependent on imported diesel to run their power plants.
Green electricity for tourist cabins
Located south of the world-famous Ilulissat glacier in the west coast of Greenland, Ilimanaq has approximately 80 residents. The capacity of the village's low voltage grid is only 10-90 kW. Recently tourist cabins with solar cells and batteries have been built. Although the batteries can optimise the economy for owners, they cannot communicate with the rest of the small grid, which means that solar cells are not that valuable to the grid. Philip Douglass says:
- Although, solar cells can cover twice the electricity consumption in Ilimanaq during the summer, the grid cannot operate without a diesel generator. Regardless of the fact that the use of diesel oil can be reduced, it is necessary in order for the generator to idle and maintain the voltage to stabilise the grid. If a cloud passes by, there must be a sufficient amount of diesel in the generator to cover a 75 per cent drop in solar production during the given seven seconds.
- Related news: Danish Owners of Solar Panels Supply Large Amounts of Power to the Grid
- Conventional synchronous generators are also crucial for delivery of short-circuit power when grid failures occur, says Philip Douglass, who has provided a series of general advice to Nukissiorfiit in regards to setting up generators to better match new energy sources.
In the future, Philip Douglass recommends, that Nukissiorfiit purchases generators that are suitable for low-capacities. There are products that are able to disconnect the electric synchronous generator from the diesel power source and thereby stabilise the system without the use of fossil fuel.
Large Central Facility
Paamiut is located in southern part of Greenland. Five generators can supply up to 6.2 MW for companies and approximately 1,500 residents through a medium-voltage and low-voltage network. The village has district heating, which means that there is an opportunity to establish a heating element, which may pull potential excess electricity from time to time.
The Danish Energy Association has analysed the potential outcome of a central and controllable PV system of 500 kW for the village of Paamiut.
- Related news: Bornholm Combines Biomass, Wind and Solar
- Technically, it will be relatively easy to adapt a PV system to the grid in Paamiut, but the solar cells can force the diesel power plant to run less efficiently, which would obviously affect the economy, says Philip Douglass, who suggests that Greenland discusses how its energy system should evolve – including how they should deal with solar cells, wind turbines and batteries both technically and economically.
Nukissiorfiit has the advantage of having already installed 46,000 intelligent electricity, heat and water meters. These meters from Kamstrup are connected to a remote radio-based reading system. This means that Greenland has taken the first steps towards utilising the potential of flexible consumption and increased use of digital solutions.
- Related news: Gigantic Danish Solar Heating System Completed
The necessity of manoeuvrable plants
An important technical point is that it has to be possible to control the new production:
- When solar cells produce more energy than the residents and companies can use, one must limit their production. In larger central plants, the control systems can lower the production, but one cannot expect the same from the systems in smaller plants. What one can use is what we call over-frequency protection, says Philip Douglass and points out that solar cells in Europe will gradually reduce their production when the system's frequency increases to more than 50,2 Hertz, which is an indication of a possible error.
- Related news: Making the Faroe Islands the World's Greenest Group of Islands
-  Deliberately increasing the system's frequency in order to enable over-frequency protection is an effective method for managing overproduction from the solar cells. However, it may also mean economic loss for the owners of solar cells. Without flexible power consumption or energy storage, there will be a loss of electricity from the solar cells, says Philip Douglass, who also mentions there are limitations to batteries in cold climate.
The results of the Danish Energy Associations' analysis have recently been presented to Nukissiorfiit in Nuuk as well as to 20-25 Operational Managers across Greenland.
The Danish Energy Association's recommendations are based on simulations of the electricity system in Ilimanaq and Paamiut. Data on solar cell production has been collected from a plant in Nuuk. The grid's data and capacity is actual data collected over several months.
You should consider reading
Geothermal energy
Photovoltaics
Solar thermal energy