News
Smart cities
Urban mobility
New Network of Cycle Super Highways in Denmark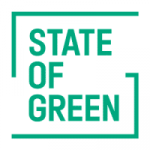 The best season for cycling is approaching and the citizens and tourists in the Capital Region of Denmark can now look forward to 115 kilometres of new Cycle Super Highways to cycle on. Five new routes on the ambitious network of Super Highways in the Capital Region will open on May 2nd and connect 13 municipalities without crossing any busy freeways.
The five new routes will open at the same time as the launch of this year's "We Cycle to Work" campaign in May, where a record number of Danes take the bicycle to work. The campaign aims to motivate more people to get back on their bicycles and cycle to work each day.
New routes improves the bicycle trips
The CEO at The Danish Cyclist Federations, Klaus Bondam is looking forward to the opening of new routes and the interconnected network of Cycle Super Highways, which will the bicycle a more attractive means of transportation than the car:
- Related News: 10 Examples of Green Mobility in Cities
- Cycling on a daily basis makes a great difference to both the quality of life and our well-being. Nevertheless, we can only get more people to cycle – and keep those already cycling, if it feels safe to ride the bicycle. With the Cycle Super Highways, it becomes easier and safer to get from A to B – even if the distance is great. This is crucial if we are to address the increasing challenges regarding public health, climate and congestion, says Klaus Bondam.
The new Cycle Super Highways increase traffic safety for both cyclists, pedestrians, and drivers due to the more secure byways, cross-sectional improvements, new and better coatings, as well as an extension of one-way lanes.
- Related News: Denmark and Sweden Launches an International Bicycle Ferry
Good bicycle infrastructure works
Since the initiation of the first Cycle Super Highways in 2012 and 2013, the number of cyclists on the routes have increased significantly. This is evident from the Capital Region's recently published bicycle report.
On the Farum and the Albertslund route, there has been respectively a 61% and a 34% increase in the number of commuting bicyclists since the opening. The total share of commuters traveling by bicycle in the Capital Region has increased from 23% in 2015 to 33% in 2016.
- Related News: Bicycle Lanes and Traffic Reorganisation Save Municipality Half a Billion DKK
In addition, the Cycle Super Highways will also improve health statistics. According to the new bicycle report, the increase in the number of cycling commuters will result in 34,000 fewer sick days as well as a socio-economic benefit of an annual DKK 7.3 billion in the Capital Region of Denmark.
You should consider reading
Smart cities
Urban mobility