News
Carbon capture, storage and utilisation
New CO2 reception facilities will make Aalborg one of Europe's leaders in carbon management
In 2026, Denmark will have its first large-scale facility for handling captured carbon emissions. Port of Aalborg and Fidelis New Energy have unveiled plans for establishing a new reception facility with the capacity to receive four million tons of carbon dioxide per year. In 2027, Fidelis New Energy will supplement the large facility in Aalborg with additional facilities in Kalundborg. The captured carbon emissions can be stored underground or utilized in green fuels.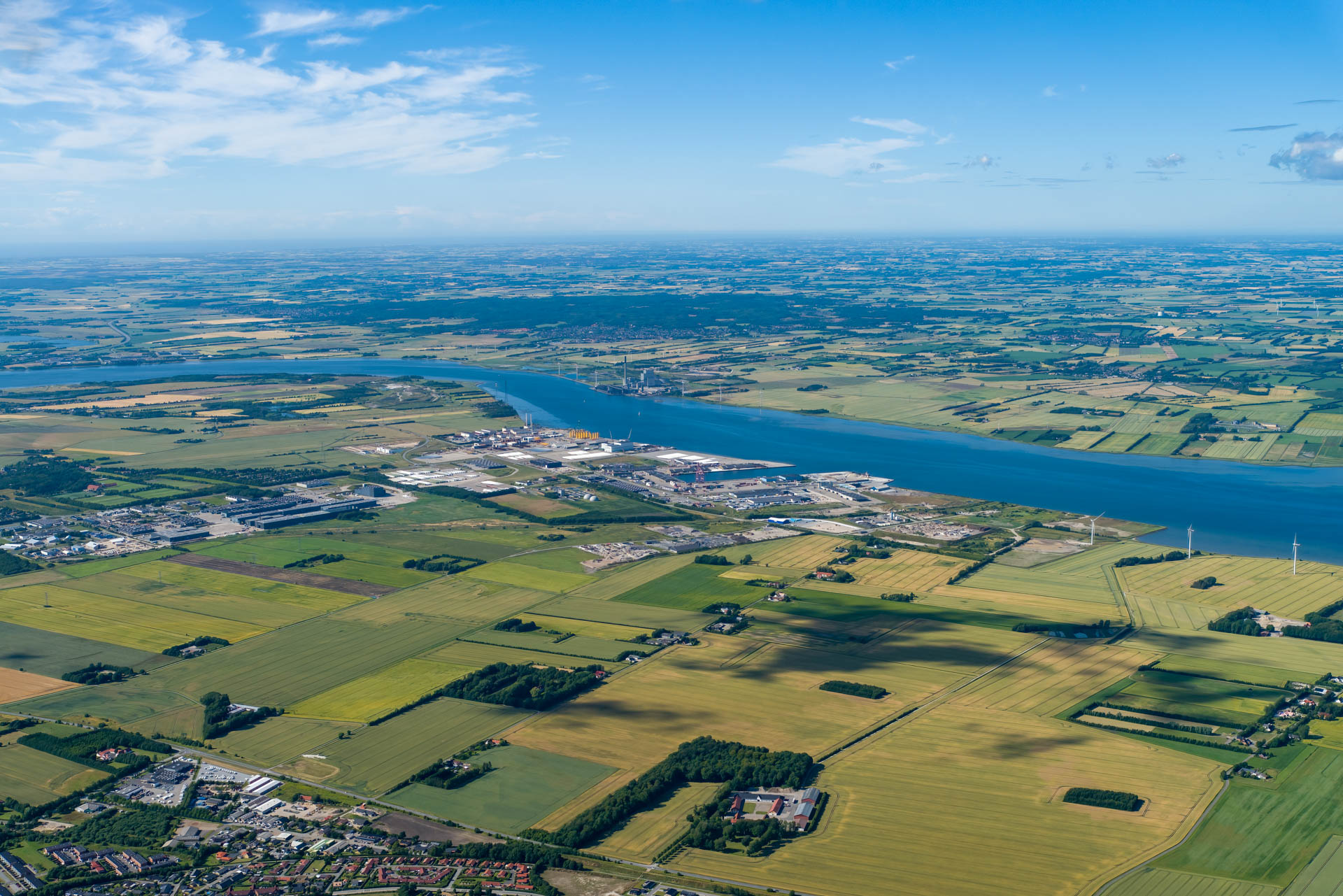 CCUS is set to play a crucial role in Denmark's national carbon reduction targets towards 2030. Now a true CCUS business adventure awaits in Aalborg.
Port of Aalborg and Fidelis New Energy have just signed an agreement on the establishment of Denmark's first facilities for handling CO2. The facility will be located at the East Port in Aalborg, where is expected to receive up to four million tons of greenhouse gases annually from 2026, with the option of doubling the capacity in the future. This corresponds to almost 10 percent of Denmark's annual carbon emissions and half of Denmark's obtainable CO2 capture. The project is the first of its kind in Denmark and Fidelis New Energy's first in Europe. It will be a crucial component for future carbon capture management in Denmark and Europe.
"We are very pleased that the project in Aalborg is being realized. The new reception facilities will be an important part of our work to support commercially viable climate strategies for European companies. Carbon storage and utilization is a key element in most national and international climate ambitions these years, but the energy infrastructure must be in place to boost the development. In this connection, the facilities in Aalborg and Kalundborg will be important for the establishment of future carbon management projects in Denmark and Europe. We expect investments of up to DKK 15 billion when the facilities are fully developed", says Ulrik Dan Weuder, Managing Director at Fidelis Europe.
Import of CO2 paves the way for massive investments
In connection with the establishment of the new facilities, which include a pumping station and 12 large cylinders for storage, Port of Aalborg is investing in the preparation of a 270,000 square meters large area as well as establishment of a new quay.
Fidelis and Port of Aalborg expect that up to 200 ships a year will call into Aalborg with CO2 captured from emission sources in Denmark and abroad.
"We are immensely proud to be part of this groundbreaking project together with Fidelis. It places Aalborg and all of Denmark as a crucial center for carbon capture management on European soil", says Chairman of the Board of Port of Aalborg, Lasse Frimand Jensen.
He is supplemented by CEO of Port of Aalborg, Kristian Thulesen Dahl:
"The new facility will not only support green transition, but also contribute with new and future-proof jobs as a result of derived investments and growth. When the facilities are completed at the East Port in 2026, the imported carbon dioxide can also be used in conversion to green fuels via P2X technology."
For further information, please contact:
Port of Aalborg A/S, CEO, Kristian Thulesen Dahl, tel. +45 99 30 15 00 and [email protected]
Fidelis New Energy Europe, Managing Director, Ulrik Dan Weuder, tel. +45 51 50 06 42 and [email protected]
Press service: Maja Thordahl Schou, Head of Communications, Port of Aalborg A/S, tel. 22 61 83 08 and [email protected]
You should consider reading
Carbon capture, storage and utilisation