Interest for Solar Energy is Booming in Denmark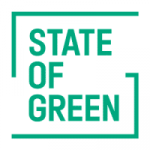 Huge interest for solar energy solutions has made the amount of solar cells multiply much faster than expected. This is made possible by favourable framework conditions. In fact the solar cell capacity will be a hundred times bigger this year compared with 2010. Currently 36 MW capacity is being mounted every month.
Making solar panels attractive
Danish energy sector players, Danish Energy Association, Energinet.dk and DONG Energy, estimate that this development will result in 1000 MW by 2020 and 3400 MW by 2030.
Project Manager Kim Schultz from Invest in Denmark explains why the Danish market is booming:
"The demand for solar cells has increased dramatically since net metering was implemented in 2010. Net metering gives private households and public institutions the possibility of 'storing' surplus production in the public grid, which makes solar panels considerably more attractive."
"Denmark benefits from a strong design tradition and this also characterizes the Danish solar sector in which aesthetics and thinking ahead of user needs is a central part of product development. This means that solar solutions are more likely to meet consumers' demands."
"Last but not least, Denmark has a unique energy system with a very high share of renewable energy. This makes the energy system very suitable as a platform for Smart Grid technologies, which are a key element to fully exploit renewable energy sources like solar panels and wind energy."
A committed green market
Solar energy is only one element in a sound green strategy promoted by the Danish government. Denmark has a strong and broad political commitment to renewable energy, and earlier this year, the parliament entered into an ambitious agreement that will assure that 35 per cent of the Danish energy supply will be based on renewables by 2020, making it 100 per cent by 2050. Already today, Denmark covers 22 per cent of the national energy consumption with renewables.
Read more about the Danish transition towards a green economy on www.stateofgreen.com
"As part of the energy agreement, we are committed to creating a comprehensive strategy for establishing smart grids in Denmark. To promote the transition to renewable energy, we have furthermore dedicated 42 mio. DKK to analyzing how we can make green solutions like solar energy even more attractive in the future," says Minister for Trade and Investment, Pia Olsen Dyhr.
As a result of the booming Danish market and Danish knowhow within smart grid and design, several foreign companies within the solar business have recently established in Denmark with the assistance of Invest in Denmark, among those Solarpark Rodenäs, Sunrider Solar and MHH Solartechnik.
Learn more about smart grids on www.stateofgreen.com
Source: Ministry of Foreign Affairs of Denmark
You should consider reading