News
Public transportation
Urban infrastructure planning
Urban mobility
Green light for the self-driving busses in Aalborg East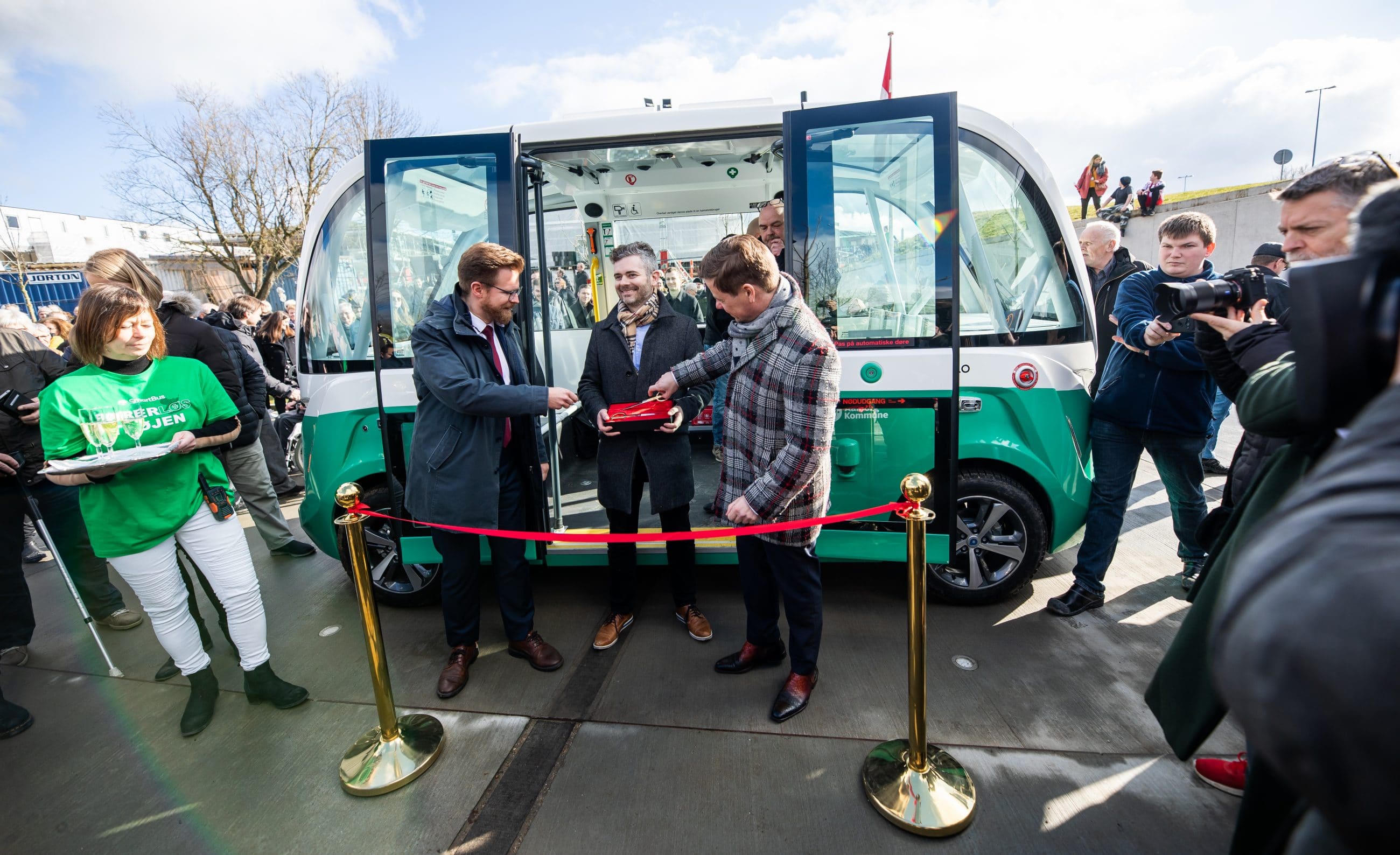 The grand opening was celebrated with over 1000 guests including the Danish Minister of Transport, Benny Engelbrecht (S) and Mayor of Aalborg, Thomas Kastrup Larsen. Throughout the day, the opening was celebrated with activities such as Folk Dance, Street Art, specially decorated bus cake, Big Band Orchestra and concerts and ended with a shared dinner along with the citizens of Aalborg East. Throughout the entire initial process, the project has been planned and supported by local organizations and citizens. These participants were also a part of the planning and execution of the activities on the grand opening
.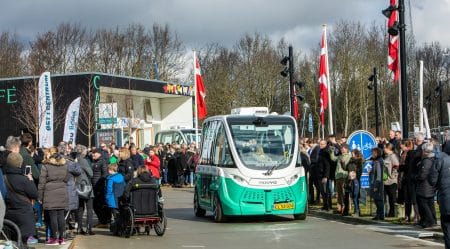 By implementing self-driving mini electric busses, Aalborg municipality aims to help mobilize a number of citizens, as well as enhance both environmental and social sustainability in a residential area over a period of 2 years. Thus, the project supports the ambition of creating a more cohesive Aalborg East, where increased mobility is counteracting segregation and strengthening social capital.
The 2.1 km route will have 10 stops and each vehicle will be able to carry 11 passengers. The bus will navigate using a variety of sensors and software that enables it to detect the surroundings in a 60-meter circumference 360 ° around the bus.
Aalborg Municipality is a participant in the Interreg program ART-Forum (Automated Road Transport) and will share results and experiences gained in the 2 year period with other municipalities and participants all around Europe, thereby bringing the experiences into play in strategic and political discussions.
You should consider reading
Public transportation
Urban infrastructure planning
Urban mobility