News
Energy efficiency in buildings
Buildings
Circular building design
+10
Decarbonising the buildings of New York through partnerships and knowledge exchange
On 23 May, State of Green and partners hosted a morning session in New York City to foster collaboration and knowledge exchange in order to accelerate the decarbonisation of buildings. Experts from the US and Danish solution providers gathered to discuss deep energy efficiency retrofits and the importance of partnerships in achieving a net-zero New York City.
Interested in learning more?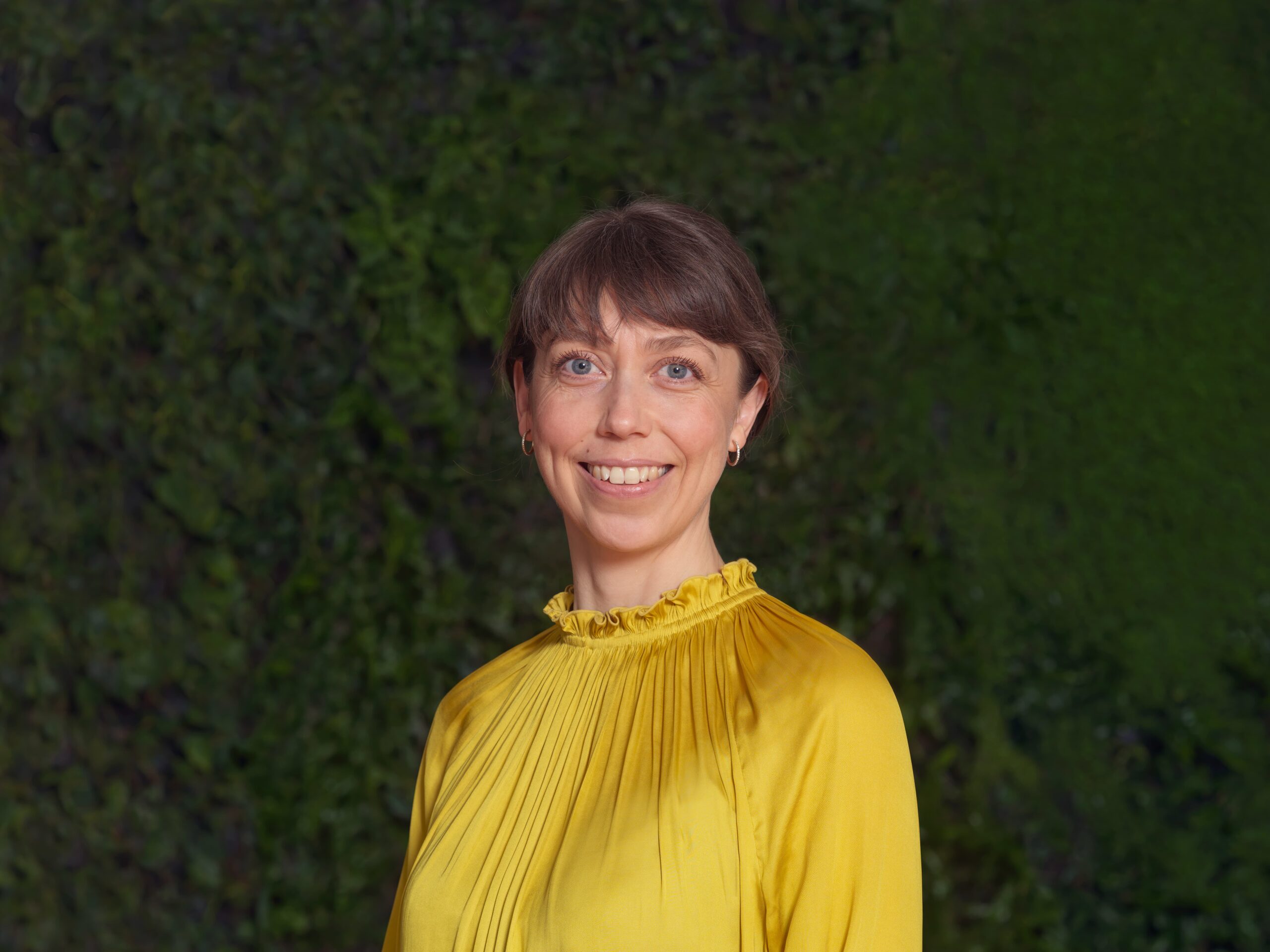 Gry Klitmose Holm
Senior Project Manager (Tours & Energy Efficiency)
+45 4015 0526
With approximately 40 per cent of carbon emissions worldwide attributed to buildings, decarbonising the building sector becomes crucial. Fortunately, cities like New York have taken steps by implementing local laws and regulations to expedite deep energy efficiency retrofits for their extensive building stock.
Collaboration and international knowledge exchange play a pivotal role in this endeavour.
In New York City alone, buildings contribute to around 70 per cent of the city's CO2 emissions, primarily through the use of fossil fuels for heating, cooling, and power generation.
Nonetheless, efforts are underway to make NYC carbon neutral by 2050. The enactment of Local Law 97 in 2019, as part of the Climate Mobilization Act, sets carbon emission limits for the city's largest buildings. Starting in 2025, buildings over 25,000 gross square feet that surpass these limits will face annual fines.
While LL97 regulations undoubtedly represent a crucial step towards achieving net-zero goals, they also raise new questions. What solutions are required for buildings to comply with the new laws? How can existing structures be reimagined and repurposed in a sustainable manner without compromising design and aesthetics?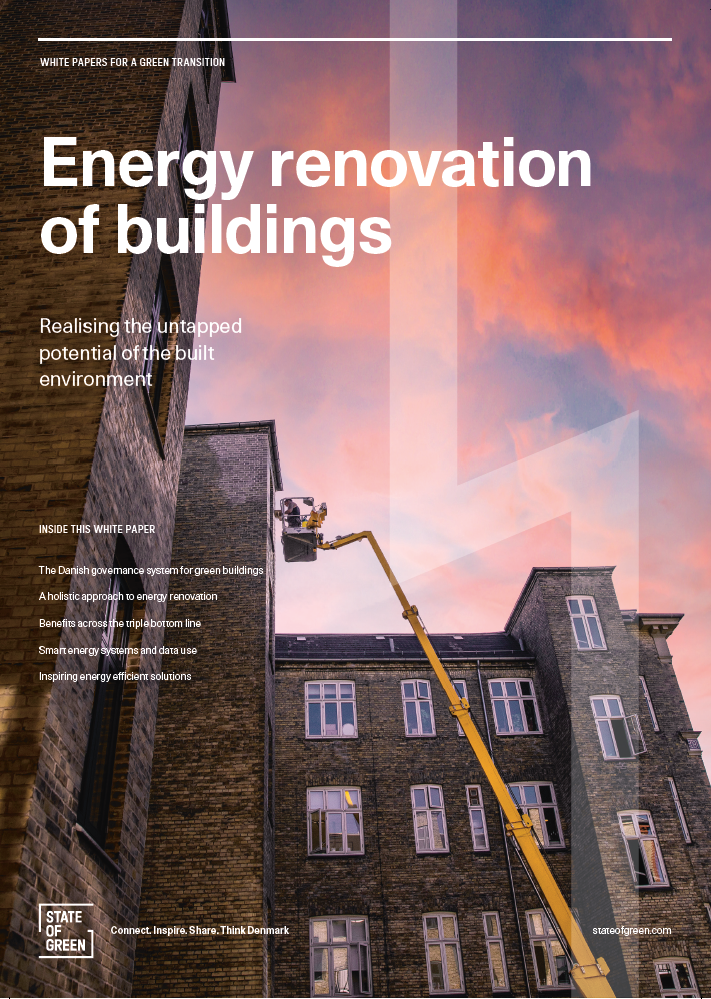 Download whitepaper
Learn how to realise the untapped potential of the built environment with energy renovation of buildings.
Download whitepaper
Facilitating dialogue and partnerships are key
Under the theme of 'Decarbonising buildings: Closing the gap between LL97, Building Sustainability and Aesthetics', State of Green and partners Creative Denmark and Danish CleanTech Hub hosted a morning session on 23 May at the AIA Center for Architecture in the heart of New York to address these questions.
By bringing together US decision-makers and experts with Danish solution providers and professionals from the building industry, the purpose was to exchange ideas on how to leverage building retrofits while maintaining aesthetics, improving quality of life and building sustainability.
"The conversation about partnerships is important, because my research shows that partnerships are key to overcoming the issues discussed today. Particularly, circularity can not stand alone and are dependent on partners. Having this kind of space, where people come together to share experiences, both good and bad, is really an important part of the solution. The format of sharing, instead of debating what's wrong and right, is important in order to focus on what we can do together." Ingvild Reine Assman, Sustainability Consultant and Industrial PhD Candidate, Ramboll
The session featured a keynote speech by Daniel Sundlin, partner at Bjarke Ingels Architects (BIG Group), discussing how architects can drive sustainable change. Additionally, a panel discussion moderated by Building Energy Exchange involving representatives from Rockwool, Ramboll, 3XN/GXN, and the New York State Energy Research and Development Authority (NYSERDA) emphasized the significance of partnerships in decarbonizing buildings. Lastly, an inspirational talk by Sandra Goldmark, Senior Assistant Dean at Columbia Climate School, wrapped up the session.
"My main takeaway from today is the importance of getting the word out there. It's great to have State of Green, Danish Cleantech Hub and Creative Denmark organise this kind of event to gap people and stakeholders together and have these conversations. From a ROCKWOOL's perspective, we are happy to share information and that's a big part of this. Sharing ideas, concepts and experiences, both good and wrong, is important and we need to do more of that." Todd Kimmel, US Senior Manager, Sustainable Solutions, ROCKWOOL North America
You should consider reading
Buildings
Circular building design
Circular building materials
Circular construction
Energy efficiency
Energy efficiency in buildings
Green buildings
Heat pumps
Indoor air quality
Smart buildings
Smart cities
Smart energy systems
Smart lighting