News
Bioenergy
Biogas
Biomass
+3
Dealing With Food Scraps From Festivalgoers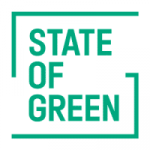 The upcoming People's festival (called Folkemødet in Danish) is an annual event that takes place on what Danes affectionately call the sunshine island, also known as Bornholm. The purpose of the meeting, which attracts over 100,000 participants, is to gather ordinary citizens and Danish politicians to discuss politics in an informal setting. Over four days, robust dialogue will be exchanged on issues such as democracy, politics and solidarity; all washed down by smoked herring, which is a local delicacy, more contemporary choices such as a burger and perhaps even a beer.
To deal with the food scraps from festivalgoers that inevitably arises from such a large event, the organisers of the festival have entered into a three year partnership with the Danish company, Nature Energy. The partnership means that food scraps will be converted into biogas, providing an environmentally way to deal with food scraps.
-All festivals experience large quantities of rubbish and keeping the town of Allinge clean is a key objective of the People's festival. The partnership with Nature Energy allows us to do so and more, as not only do ensure we clean up after the festival, we also reuse the rubbish and include restaurants from Allinge in our efforts, says the festival's director, Mads Holm.
-Related news: The First Organic Biogas on the Way to the Natural Gas Grid in Denmark
An extra rubbish bin for a good cause

The partnership means that extra rubbish bins will be installed at the festival and in local restaurants this year. Festivalgoers will be encouraged to donate their food scraps to the biogas project.
-Our initiative is constructed along the same lines that typically characterise humanitarian fundraising campaigns. If we can get Danes accustomed to regarding waste sorting as a donation to a greener future, then we've made a lot of progress, says Ole Hvelplund, CEO of Nature Energy.
Food scraps from festivalgoers will be collected in bins that will be driven to Nature's Energy's biogas plant, where they will be converted to biogas that is used in the gas grid. The value of the biogas that is extracted from the food scraps will be donated to a charitable cause, although precisely which cause is unknown.
-Related news: Food Waste From London Turns into Green Energy and Fertiliser
Zero profits

Nature Energy is donating the value of the biogas to a charitable cause due to a desire to raise awareness of the potential of biogas and the importance of sorting waste.
-Its about supporting a cause and raising awareness of what biogas is and what it is used for. It is insanely exciting to see how much waste we manage to collect, particularly because it takes place in public. This is something we haven't done before – normally people sort waste in their kitchen, says Rasmus Winther, Head of Communications in Nature Energy.
A new survey reveals that almost 50 percent of Danes who sort their waste are aware that their food scraps are converted to biogas. However only 10 per cent know what the biogas is used for.
It is precisely this knowledge that Nature Energy hopes will be strengthened by their partnership with the festival.
-If Danes continues to have faith that sorting their waste creates positive impacts, then it is essential they receive more information about what biogas is and what it is can be used for. I believe we will strengthen citizens' faith in waste sorting, if more Danes know that their food scraps help limit the use of fossil fuels, states Ole Hvelplund, CEO of Nature Energy.
Currently, citizens in 31 out of Denmark's 98 municipalities sort organic waste, where it is converted into biogas and organic fertiliser. Biogas is typically injected into the natural gas grid and replaces the use of fossil fuels.
-Source: Energy Supply
-Photo credit: Joshua Tree Photography
You should consider reading
Bioenergy
Biogas
Biomass
District energy
District heating
Waste-to-energy