News
Smart cities
Smart energy systems
Urban infrastructure planning
+1
3 examples of holistic urban solutions: an urban mobility perspective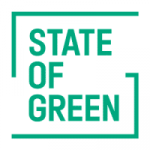 Creating liveable cities means taking a holistic approach to urban development. Doing so enables the development of smart, urban solutions that not only make cities sustainable, but also healthy, safe and attractive places to live in. Danish cities, companies, consultants and utilities have a longstanding tradition in implementing urban development projects that have been conceived through holistic planning where concern for the environment, people and businesses go hand in hand.
In May, a broad range of Danish organisations united to create a knowledge hub for Danish city solutions – State of Green CITIES. Each month we will bring you a perspective from one of the members on how they work and contribute to holistic urban development in Denmark and around the world. This month the Danish Transport Federation provides you with 5 examples of holistic urban solutions that transport companies contribute to.
1. International Accessibility
In today's globalised world, international accessibility is an essential element of an economy's health and a well-functioning airport with good flight connections is central to this. However, without well-developed infrastructure that can quickly and reliably ferry passengers to and from the airport, achieving international accessibility is difficult. Furthermore, a maximised passenger catchment area offers larger growth possibilities for urban areas.
Via considered long-term strategic planning, Denmark has developed a robust supporting transport infrastructure for the country's main airport located in Copenhagen. The city's Kastrup airport makes extensive use of all relevant transport forms. Fast train and motorway connections to Southern Sweden, direct train connections to the main train station in Copenhagen and regional suburbs and a metro system that services passengers in central Copenhagen have extended the airport's catchment area to more than 4.3 million inhabitants. The well-functioning public transport system means that two-thirds of all passengers travel to the airport by bus, train or metro, reducing CO2 emissions and traffic congestion. The extension of the metro line and planned improvements to the train connection in the airport will also enhance international accessibility.
The enlargement of Kastrup Airport's catchment area highlights the value that arises from long-term integrated transport planning.
2. Cycling Solutions and Traffic Safety

Denmark is a country that is synonymous with bikes and is known as a first-mover when it comes to developing infrastructure and safe traffic solutions that increase the number of cyclists on the roads.
Transport companies require ease of movement and space in cities to be able to transport goods and building materials. Therefore, to reduce traffic congestion it makes sense to maximise the amount of people who choose other mobility options such as cycling, walking or using public transport, rather than driving. Development of well-functioning commuter routes, such as super cycle paths in big cities, requires close cooperation across different municipalities. However, this ultimately provides commuters with an attractive and healthy alternative to car travel and can contribute to a city's liveability by reducing traffic congestion, improving the overall health of citizens and improving air quality.
An added and often overlooked factor is the need to ensure that the transport sector is also incorporated into the design of solutions intended to enhance traffic security for cyclists and pedestrians. Traffic accidents that involve cyclists and car or truck drivers can have tremendous impacts on all involved parties. Therefore Danish municipalities are focussing on developing integrated traffic solutions that take the safety of all forms of transport into account.
3. Mover: On-demand Transport
Mover is a Danish company that was launched in 2016 and is an example of how the urban mobility landscape is being reshaped due to the advent of the sharing economy.  By optimising the use of available resources, the company solves transport issues in urban areas.  Not entirely dissimilar to UBER, Mover is a transport platform that connects qualified removalists and private individuals with a car, delivery van or aerial lift truck to customers who require objects to be transported from A to B. Mover's services can be ordered online or via an app and are available to private and corporate customers.
By making use of the latest technology, Mover is able to meet customers' needs for on-demand transport services. With figures showing that only 3% of all registered delivery vans in Denmark are actually used for carriage of goods by road, the company optimises resources in the transport sector and solves urban mobility issues in a speedy and inexpensive way.
About State of Green CITIES
The members of State of Green CITIES represent different Danish competencies within holistic urban solutions. The members include State of Green, Confederation of Danish Industry, Danish Energy Association, Danish Association of Architectural Firms, FRI (the Danish Association of Consulting Engineers), DI Energy, DI Byg, DI Digital, DI Transport.
You should consider reading
Smart cities
Smart energy systems
Urban infrastructure planning
Urban mobility