Physical event
Urban planning and development
Circular building design
Circular construction
+6
Exclusive boat trip to waterside architectural icons of Copenhagen
Event details
Wednesday 5. July 15.30 - 19.00
Where
UIA Congress, Bella Centret
Discover Copenhagen's waterside by boat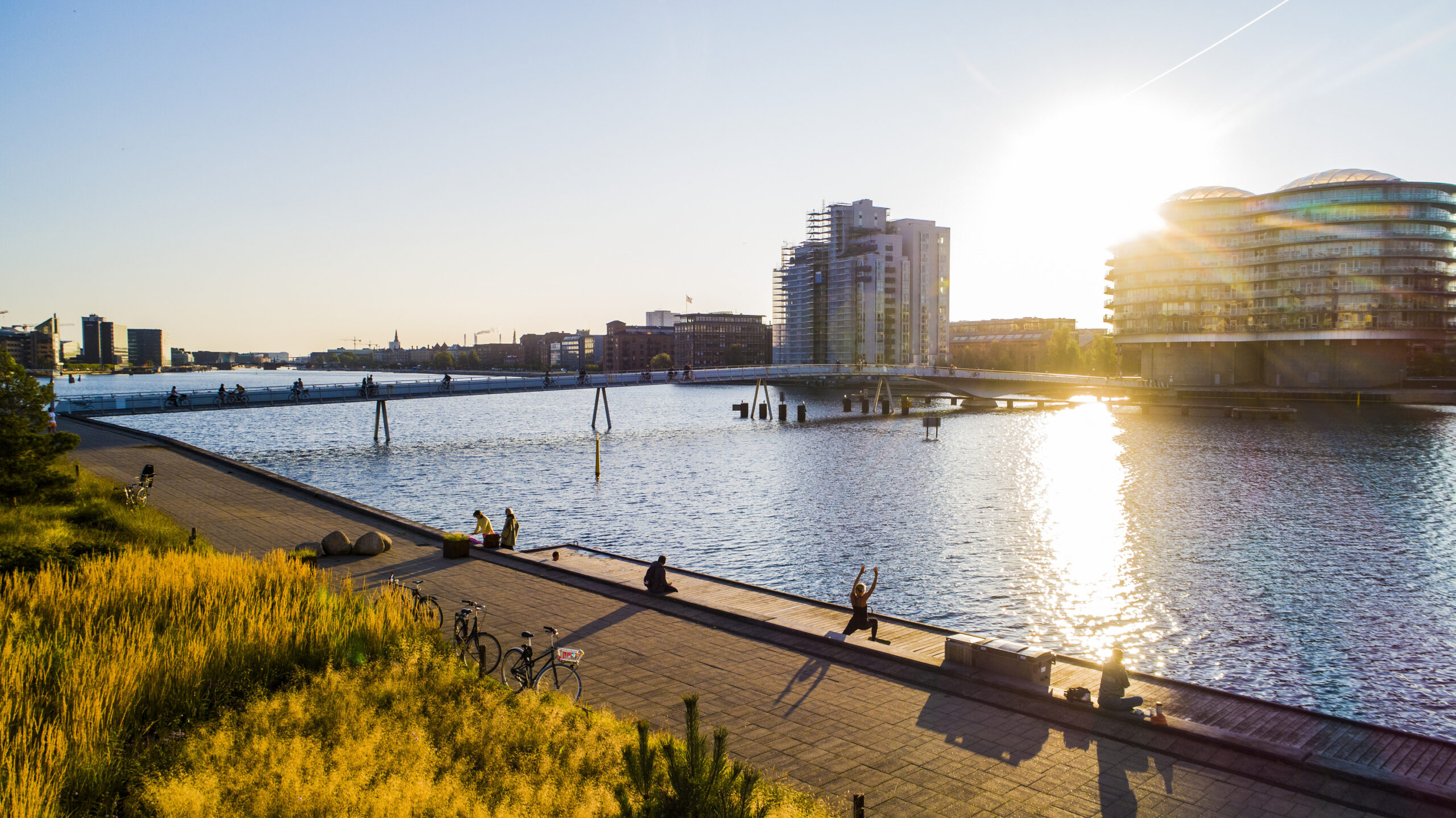 Discover the Danish approach to sustainable cities
Join State of Green on a journey to witness how Danish architecture, landscaping, planning and design have a great deal to offer and can contribute to paving the way towards more sustainable, livable and connected cities.
Discover events, pespectives, solutions and much more
With the overall UIA Congress theme in mind – "Sustainable futures – leave no one behind", this guided boat trip will give participants the opportunity to gain insight into the development of Copenhagen's architectural landscape and experience Copenhagen's harbour landscape first-hand. As the aim of this event is to demonstrate how architecture can be a central tool in supporting the UN SDG's – and SDG 11 in particular (Sustainable Cities and Communities) – this event will showcase the vibrant, environmentally conscious urban cityscape along the harbour.
Join State of Green, Creative Denmark, DAC and BLOXHUB on a guided boat trip, where you get to experience the architectural icons along Copenhagen's inner harbour. For many years, Copenhagen has been a laboratory for environmentally conscious urban development, and Danish architectural firms have made significant contributions to this development. The event will be kicked off in the remarkable BLOX building with an inspiring introduction to the history of Danish urban planning and architecture. After gaining insight into Denmark's architectural past and present, you are invited on an exclusive, guided boat trip in the inner harbour of Copenhagen. Through short presentations by architects from some of Denmark's most renowned architectural offices you will become familiar with key architectural icons of the capital city's urban landscape facing the harbour, e.g. the Bicycle Snake, Kroeyer's Plads, Paper Island, Urban Rigger, UN City and Copenhagen International School. The architectural sights showcased on the tour are all unique in terms of the value they have created to their surrounding urban areas and spaces – both from a enviornmental and a quality-of-life perspective. The boat trip has an informative yet social angle as it also facilitates informal dialogue between international and Danish stakeholders.
The guided boat trip and the preceding session at BLOX will take place on July 5th from 3:30-7:00pm. Buses will transport participants from the venue of the UIA congress, the Bella Center, at 3:30pm to BLOX. Participants will be dropped off in central Copenhagen at 7:00pm. Participation is free, but signing up does not guarantee a spot at the event as there is limited capacity (140 people). There is a no-show fee of EUR 25. We will get back regarding your participation as soon as possible.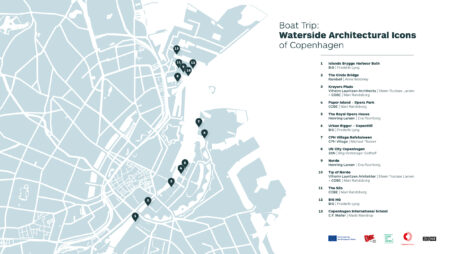 Download the map of the boat tour here.
Wednesday 5. July 15.30 - 19.00
Where
UIA Congress, Bella Centret
Registration deadline
June 19, 2023
Registration for this event is no longer possible
You should consider reading
Circular building design
Circular construction
Green buildings
Smart buildings
Smart cities
Urban air pollution
Urban infrastructure planning
Urban mobility
Urban planning and development