Case
Groundwater management
Water management
Water resource management
+1
Visualising digital data to aid groundwater and management
24. June 2021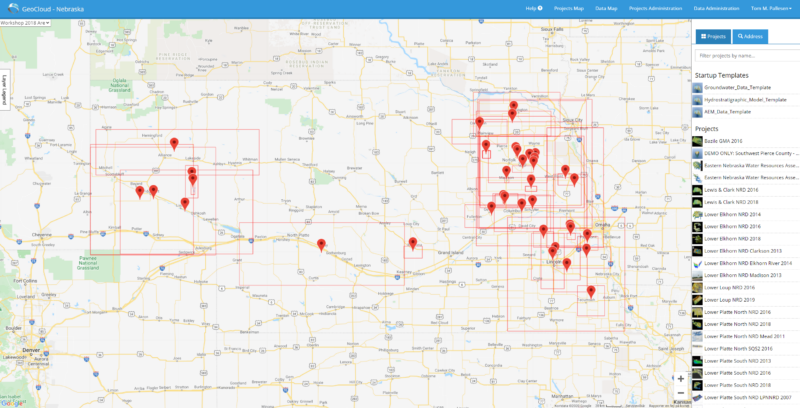 Solution provider

More from I•GIS
Want to see this solution first hand?
Add the case to your visit request and let us know that you are interested in visiting Denmark
Request Visit
The Nebraska GeoCloud (NGC) allows several institutions to archive, access and consolidate the data. It includes databases, webservers and web interfaces, which have been developed to meet the storage and distribution needs of model builders and models users. The NGC includes key guidelines and standards for quality assurance, usability and uniformity of data to ensure reliability. The web-based platform enables the Nebraskan geoscientists to build models with direct, importable access to the large amount of relevant data, when building models in GeoScene3D or GIS-applications. The NGC was custom developed, based upon decades of Danish groundwater data management experience.
This state-wide web-based platform is an important part of the water resource assessment and management. The modelled and visualised data are an essential tool for decision-makers, allowing them to make informed decisions for their water resource management, securing water for food and future generations.
Contributors: I-GIS, The University of Nebraska-Lincoln, Conservation and Survey Division