29. August 2022
The Baltic Sea as the frontline for European Energy Security
Harnessing the Baltic Sea's offshore energy potential.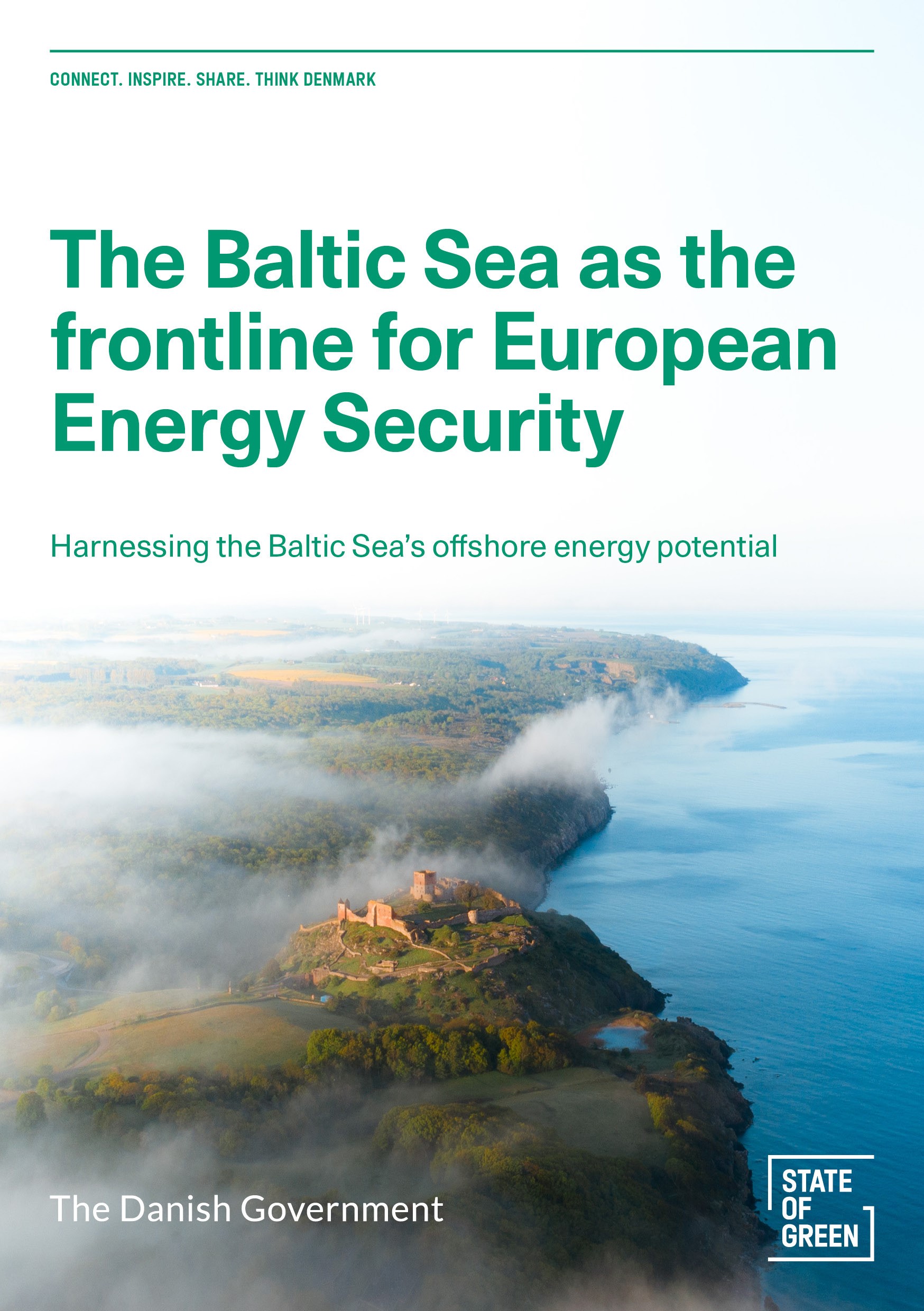 Download publication
The Baltic Sea as the frontline for European Energy Security
The Baltic Sea holds a substantial, but largely untapped potential for offshore wind power. Utilising this potential is essential to phase out Russian energy. Ramping up green electrification, sector integration, production of green hydrogen and decarbonisation of gas networks are key catalysts.
In the wake of the Russian invasion of Ukraine, the Baltic Sea has emerged as an essential capability in the path towards strengthening European energy security and achieving energy independence from Russia.
Renewable energy, and in particular offshore wind, will play a key role in phasing out Russian energy and meeting the EU's climate targets. This should be combined with a strengthening of the electric grid infrastructure and further integration between the countries on the Baltic Sea and the wider European energy system.
The Baltic Sea Energy Security Summit
Hosted by Denmark, the Baltic Sea Energy Summit on 30 August brings together the Danish Prime Minister Mette Frederiksen, European Commission President Ursula von der Leyen, Prime Minister of Poland Mateusz Morawiecki, President of Lithuania Gitanas Nausėda, Prime Minister of Latvia Krišjānis Kariņš, Prime Minister of Estonia Kaja Kallas, and Prime Minister of Finland Sanna Marin. The objective is to position the Baltic Sea as a renewable power hub for the promotion of a secure, sustainable, and energy-resilient Europe.
Key catalysts