News
Recycling of waste to material
Resource efficient production
Simple Measures Five-Fold The Amount of Recycled Waste in Copenhagen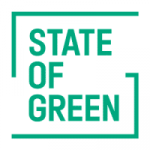 The solution was simple: More recycling bins - closer to home.
23,000 new recycling bins located close to Copenhagen's residential areas has had a significant effect on the amount of recycled scrap metal. This means that empty metal cans end up as new resources instead of ending up as smoke. Giving people the opportunity to avoid the, in some cases, inconvenient trip to a recycling centre was the key to success.
In 2012 the amount of scrap metal collected was below 50 tonnes, one year later it had increased to 237 tonnes and the trend continues to develop in an upward direction.
Read more: Denmark Values Waste as a Resource
In addition to scrap metals, the same simple measures were also applied to increase recycling of plastics and electronics, leading to the same successful outcomes. In 2012, the amount of collected plastics was a bit more than 28 tonnes and one year later it had increased to 213 tonnes. This is also the case for old mobile phones, used DVD-players and television sets, which similarly have increased significantly over the course of one year.
Read more: Electronic Waste is Value
According to the Danish Waste Association, the results from Copenhagen illustrate how collection of waste can be addressed through relatively simple measures by focusing on ease of disposal for the individual citizen.
More recycling and less incineration
The results from Copenhagen point in direction of the Danish resource strategy launched by the Danish Ministry of the Environment in October 2013, which carried the message of perceiving waste as a resource that can be used again and pursuing stronger waste management to become better at utilising the value and resources embedded in it.
"Today we incinerate food scraps that could become biogas. We incinerate sludge from wastewater that could be used as fertiliser. And we incinerate electronics that contain noble metals. We have become too good at incinerating and too bad at recycling. And that is why a lot of value is lost. It is bad for the environment and makes no sense in a world where demand for resources increases every day, said former Minister of the Envionment Ida Auken.
- Download the Danish Resource Strategy
Source: Ingeniøren
For more news, visit our Newsroom
You should consider reading
Recycling of waste to material
Resource efficient production